R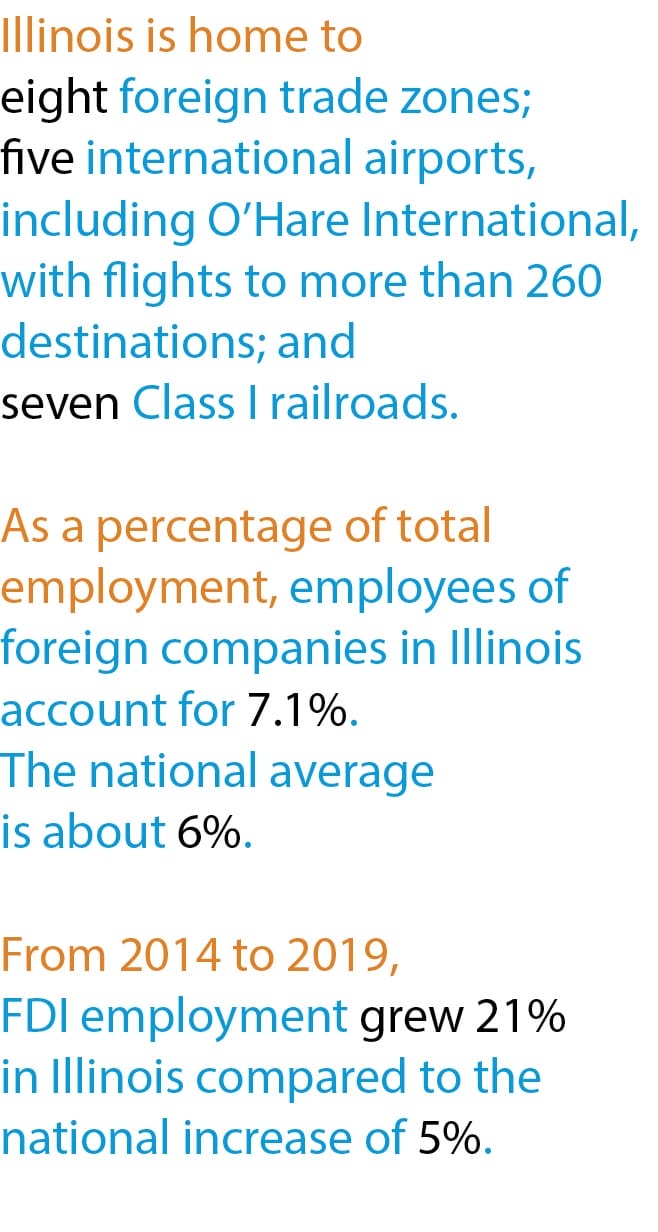 ecently announced projects from companies based in Italy and Canada will add nearly 1,000 jobs to the 381,000 already associated with foreign direct investment (FDI) in Illinois. Ferrero, an Italian manufacturer of confectionery products, will invest $214.4 million to expand its Bloomington facility where it will produce Kinder Bueno, a popular Ferrero premium chocolate bar that launched in the U.S. in 2019. The project will create 200 jobs and is expected to be complete in 2024. Lion Electric, a leading manufacturer of all-electric medium- and heavy-duty urban vehicles headquartered near Montréal, will invest $70 million and create 745 clean energy jobs at a new plant in Joliet.
More than 2,000 foreign companies operate in Illinois at more than 6,300 locations. Countries supplying the most jobs in the state are the U.K. (93,400 in 827 locations), Japan (42,000 in 1,020), Germany (41,000 in 712), Canada (31,600 in 905) and France (24,000 in 496). The top three foreign companies alone employ more than 45,500. The top two, Firstgroup PLC and Compass Group PLC, are based in the U.K.; Shire Limited is Irish.
"We see investment from all over the globe," says Margo Markopolous, director of the Illinois Department of Commerce, Office of Trade and Investment. "We're very fortunate that Illinois has a diverse economy and tremendous strengths in many industry sectors that help attract companies from around the world. As we continue to see additional interest and investment in Illinois, we want to make sure that we're being responsive to companies, that we're meeting their needs, whether that's our world-class infrastructure, our great work force, or the R&D and innovation here. We have assets throughout the state. As companies are looking at Illinois, we take great pride in learning what their needs are and presenting them with opportunities throughout the state. They are typically quite clear about where they want to be and what is most important to them."
Capturing Foreign EV Investment
Markopolous says her office has seen a 30% increase in FDI since 2021. "Much of that growth has been in the technology industry, life sciences, food processing, advanced manufacturing and the electric vehicle sector," she relates. "There is a lot of excitement here about the EV industry with companies like Lion Electric in Joliet and EV manufacturer Rivian in Normal and the many companies that make components for the sector."
Lion Electric's 900,000-sq.-ft. facility will produce up to 20,000 all-electric buses and trucks annually. The company says this additional production capacity will "aid Lion in scaling electric bus production as the U.S. market moves to electrify a large portion of its school bus fleet, as well as to produce a larger number of heavy-duty, zero-emission trucks as governments and operators throughout the U.S. look to decarbonize freight and transportation fleets." The first vehicles will roll off the production line in the second half of 2022.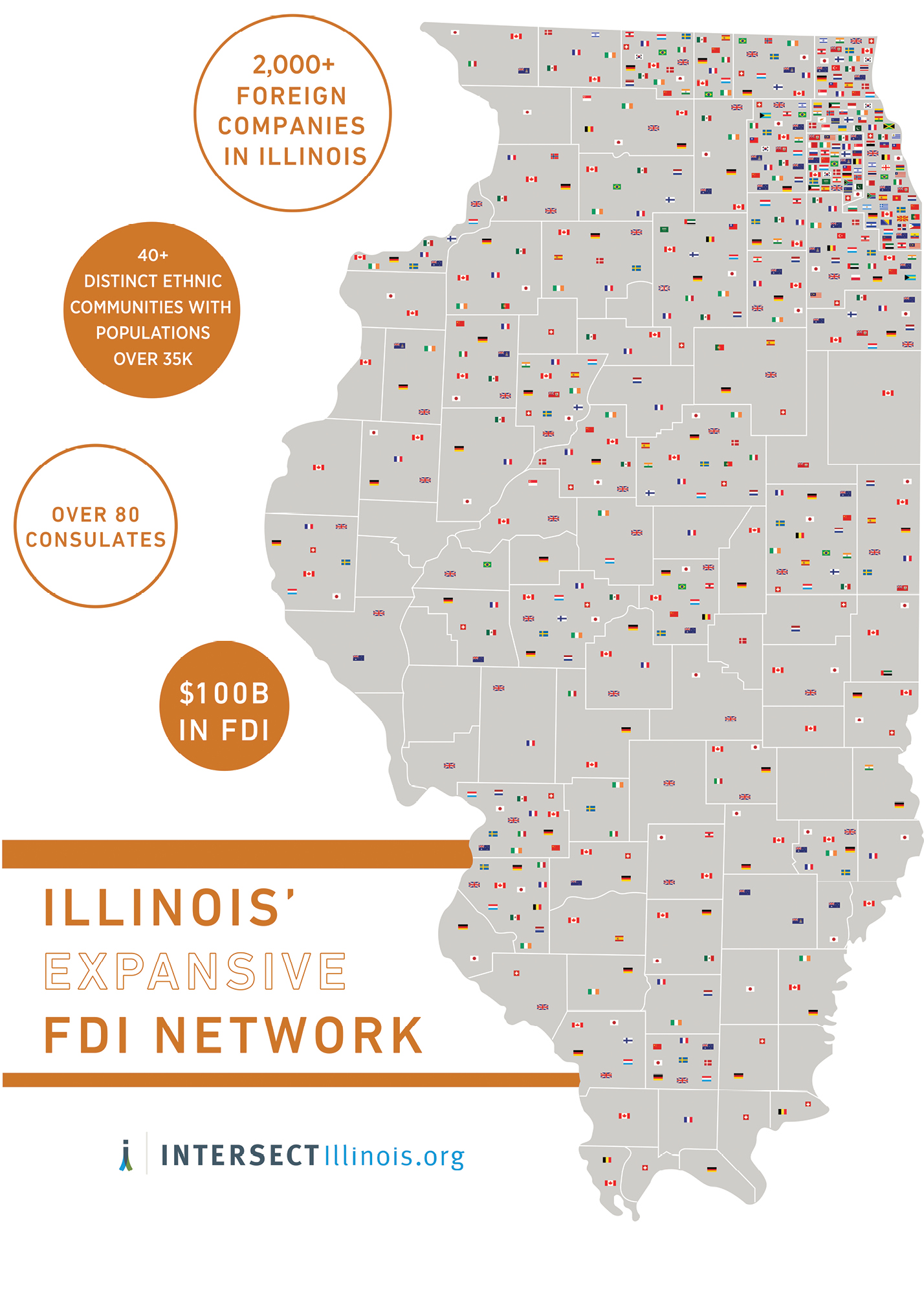 "Lion is the leader in electric school buses and has always been dedicated to the U.S. market, and our commitment to be close to our customers is one of the core values we have as a company," said Marc Bedard, CEO and founder of Lion, in a May 2021 news release. "This significant expansion into the U.S. market will not only allow us to drastically increase our overall manufacturing capacity of electric trucks and buses but to also better serve our customers, while adding critical clean manufacturing jobs that will form the backbone of the green economy.
"I also want to acknowledge the crucial role that P33 [a privately funded non-profit focused on driving inclusive, global tech and innovation leadership in Chicago] and Intersect Illinois, civic groups committed to developing a long-term roadmap for the local tech industry, played in connecting Lion with the Chicago area's business and civic community to help further commercial traction, as well as engagement with key workforce and supplier partners," he added.