I
n the heart of Chicago's historic meatpacking district lies a twist of irony in the mega-success of Nature's Fynd, a fungi-based plant protein producer. Originally spawning from the hot springs of Yellowstone National Park, the company's flagship research and development center is just north of the park in Bozeman, Montana, close to the original fungi source.
In 2020, Nature's Fynd headquartered and began manufacturing in a growing center in Chicago's Union Stockyards, where they use their extensively patented technology to ferment their protein. "Chicago is the food innovation capital of the world because of companies like Nature's Fynd whose expansion and growth we celebrate," said Michael Fassnacht of World Business Chicago. In 2021, the company announced plans to build a new 200,000-sq.-ft. research center in Marina Crossings, already Chicago's largest speculative industrial building, and will add over 200 jobs to the South Side by 2023.
Nature's Fynd is one of Chicago's impressive multi-billion-dollar startups but is only a grain of sand in the food processing supergiant that is the state of Illinois. In an interview with Jay Garner, Atlanta-based site selection consultant and former chair of the Site Selectors Guild, he outlined some of the key factors in the food and beverage site selection process.
"They need to be either close to the commodity, or to the customer, or to both. That's how we start the process," he said. Tax incentives are less important than components like distribution, shipping costs, and crop availability. Illinois houses 76,000 individual farms and has been lauded as a "transportation haven" due to the state's connectivity and well-developed highway and rail system, which has been continually improved under the Rebuild Illinois program. With the number of jobs increasing throughout agricultural centers in the state, Illinois can expect to climb the bean stalk in commodity competition alongside crop giants California and Texas.
One of the key draws for companies during the site selection process is speed to market. "Anything that shows shovel-ready is a key component," says Garner. "It's just for that purpose, to show companies that these communities are prepared to handle their investment quickly."
Currently, Intersect Illinois' database of development-ready sites shows 106 food processing sites for sale out of 1,311 total. Beyond Chicagoland, food processing plants prosper statewide, starting in the northeast, extending down into Springfield, with high-power-capable plant sites available as far south as Carbondale.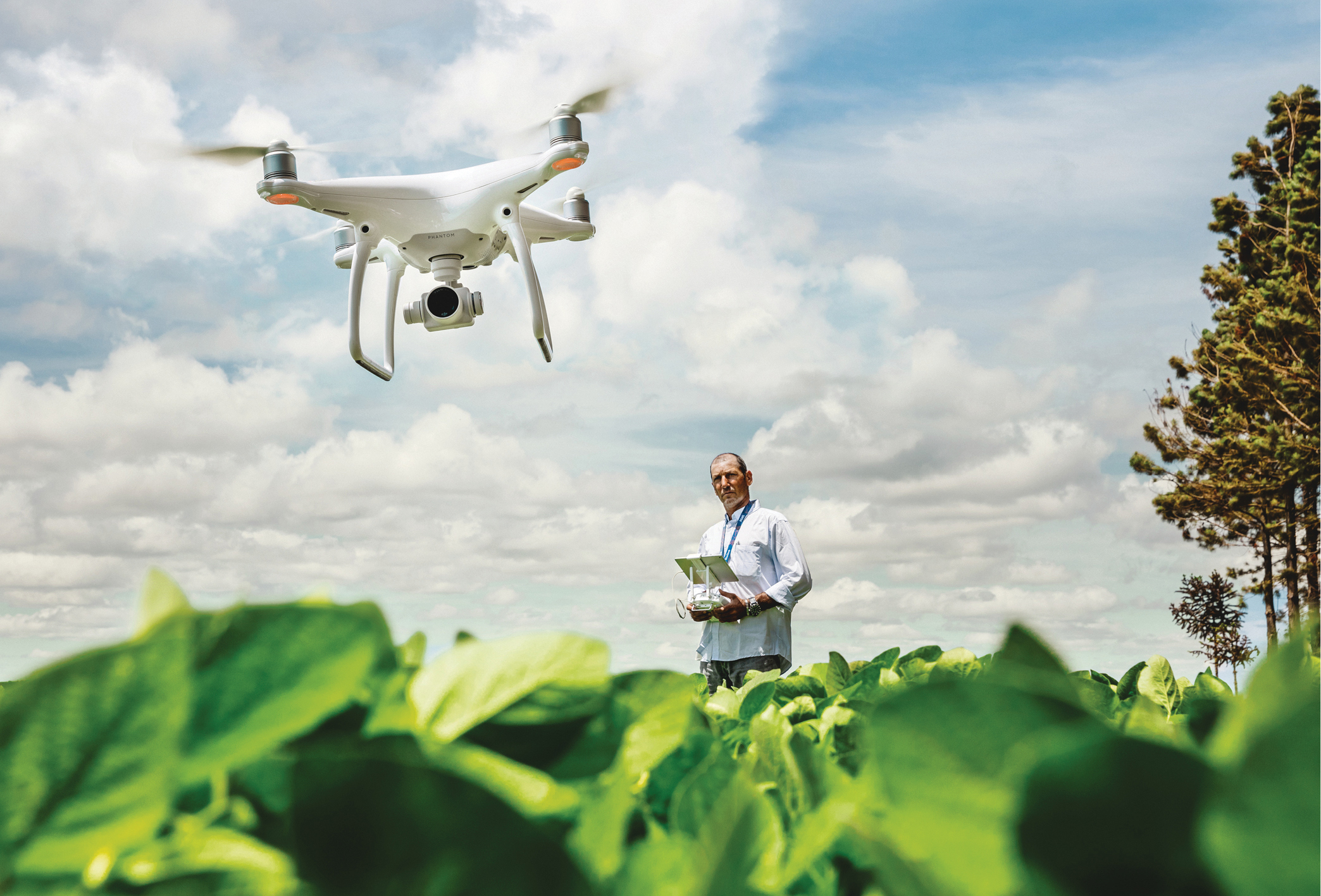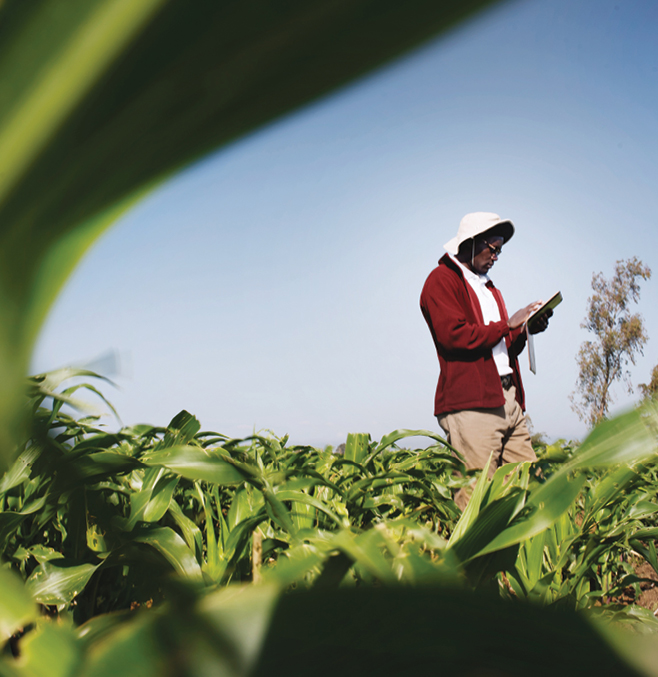 Bayer's Crop Science Division in Research Park is one of many agriculture innovation labs in the state.
Photos courtesy Bayer AG
The state has pulled in several major food and beverage companies this year including all-American leader Mars-Wrigley and Italian competitor Ferrero. Mars has nine production plants and offices in Illinois and in April announced a $40 million research facility on Chicago's revitalized Goose Island. Ferrero already has plans to expand its Bloomington-Normal plant, which only broke ground earlier this year. The expansion comes with a $216.6 million price tag and will create 200 new jobs over four years. A few months later in July, the company announced further expansion with a 45,000-sq.-ft. Innovation Center in Chicago to be completed in 2023.
Toeing the Production Line in Decatur
Innovation is quickly making its way into the Illinois food scene through a variety of routes. Look no further than Archer-Daniels-Midland's (ADM) latest projects, which pioneer both products and processes. Jumping on the same trending path as Nature's Fynd, ADM is expanding its soy protein production in Decatur. In April, the company announced it would invest $300 million to expand its alternative protein production and open a new Protein Innovation Center in its already sprawling complex, which includes the Food Application Center and Animal Nutrition Technology Center. The area is a hotspot for production, with ADM employing over 4,000 people in the Decatur-Macon community.
---
"We are finding that companies as far away as North Dakota, South Dakota, Iowa and Nebraska are bringing their goods in and out of Decatur because it's saving them either time or money or both."
— Nicole Bateman, President, Decatur-Macon Economic Development Corp.
---
The first of such new processes is ADM's announced CO2 pipeline. In January, ADM signed a letter of intent with Wolf Carbon Solutions for plans to build a pipeline that would capture and transport carbon in its Cedar Rapids plant and deposit it in an underground sequestration site in Decatur, where the company has already been burying emissions for over a decade. Decatur's Richland Community College is partnering with ADM to help connect other Illinois plants to the pipeline and make it available for outside companies to tap into.
Located in the bull's-eye of the state, Decatur is in the "Central Illinois Triangle" between the powerhouses of Champaign, Normal, Peoria, Bloomington and Springfield. Champaign-Urbana has long been an innovator in ag and food tech with the abundance of companies leading transformative efforts out of Research Park like Bayer and Monsanto. Earlier this summer, ADM sponsored the 2022 AgTech Summit at Research Park, less than an hour from its Decatur plants. ADM and other manufacturers in Decatur can easily pull workers from the talent triangle, including the tech aficionados of the state's capital to the west, and graduates of the University of Illinois to the east.
In addition to the city being in the eye of the Central storm, one of the unexpected benefits is the lack of congestion. The ADM Intermodal Ramp located in Decatur is just one component of the Midwest Inland Port, which also includes three Class I railroads, five major roadways, and an airport. Nicole Bateman, president of the Decatur-Macon Economic Development Corp., said that "we are finding that companies as far away as North Dakota, South Dakota, Iowa and Nebraska are bringing their goods in and out of Decatur because it's saving them either time or money or both."