W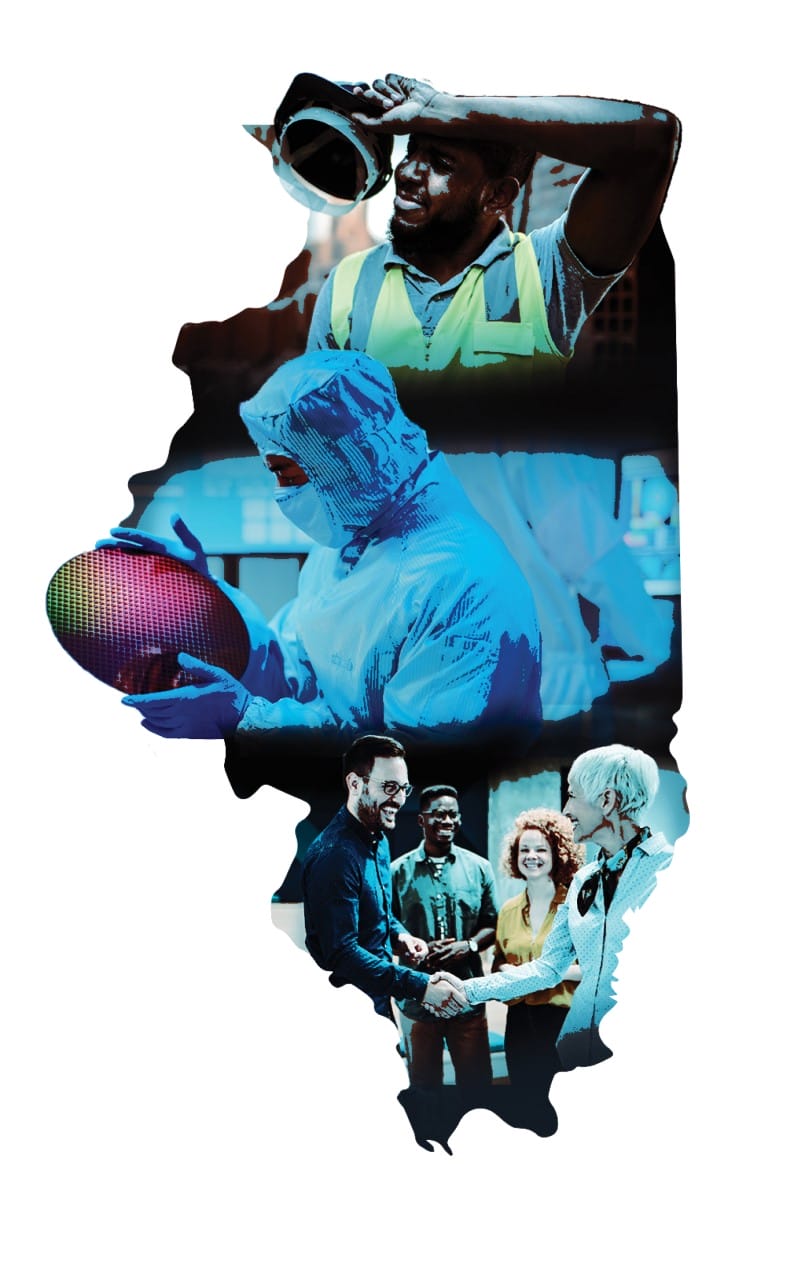 hen the U.S. Bureau of Economic Analysis released foreign direct investment statistics for 2021 in July 2022, Illinois was ninth at 8,400, in current and planned employment from U.S. businesses acquired, established, and expanded in 2021. But 8,200 of those jobs already existed at acquired companies, meaning just 200 new jobs unfolded from new foreign subsidiary investments.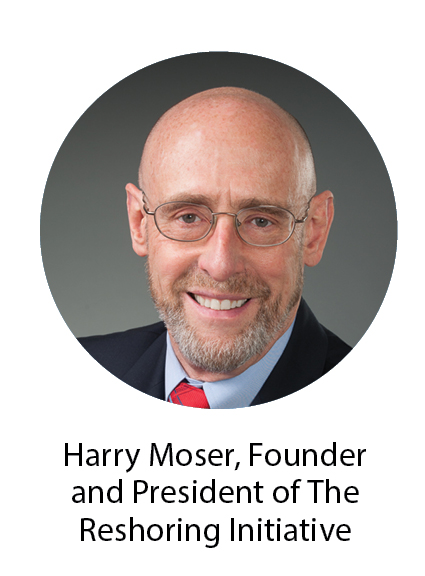 But foreign companies aren't the only employers landing on U.S. shores. U.S. companies are rediscovering them too. Site Selection magazine's annual site selectors survey, most recently published in January 2022, found that more than 69% of the respondents said they expect their corporate clients to expand their facilities in 2022 — up from 36.5% the previous year. For every one respondent who said clients were considering new international locations, 17 said clients were reshoring.
The trend is playing out. Bloomberg in summer 2022 analyzed recent corporate earnings calls and presentations and concluded "U.S. firms are continuing to increase investment in U.S.-based production," as Dodge Construction Network reported in June that manufacturing construction starts were up by 97% year to date, and 116% on a 12-month rolling sum basis.
Illinois Is Seeing Its Share
Analysis by the Reshoring Initiative finds Illinois in 2021 ranked seventh in the nation in jobs reshored, with 8,843 jobs coming from 46 companies. Since the organization first started tracking the phenomenon in 2010, the state ranks seventeenth, with 257 companies having reshored 28,472 jobs. The report announced that for the second year in a row U.S. reshoring exceeded U.S. inward FDI by 100%, in contrast to 2014 thru 2019 when FDI exceeded reshoring. Among the findings: Reshoring from Asia is about 10 times that from Western Europe.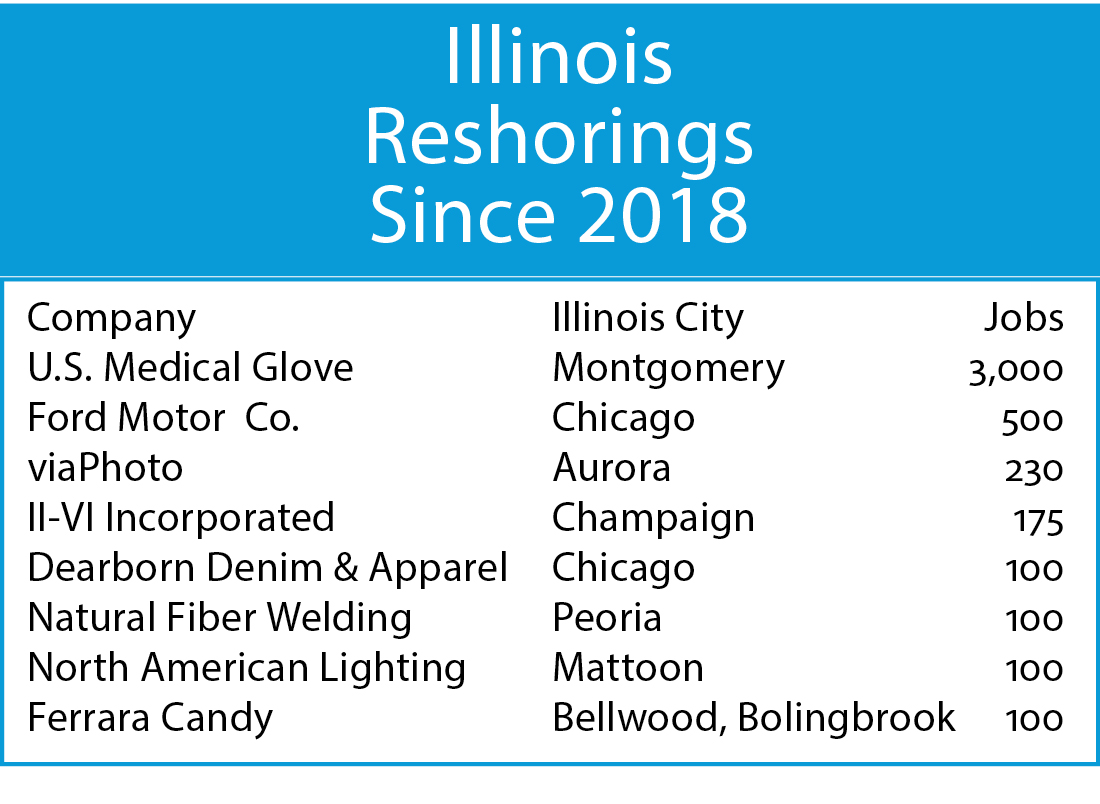 "In 2021, reshoring surged to a record high of 261,000 jobs announced," the report stated. "The strength of the trends in recent years is based on a combination of factors. Large announcements in 2021 were driven by government support for U.S. production of essential products driven by import shortages observed during the pandemic and by the dramatic increases in freight cost and delivery time. Other important forces included greater U.S. competitiveness due to residual effects of the 2017 corporate tax and regulatory cuts, increased recognition of the total cost of offshoring and rising concern over U.S. dependency on China."
Nationally, China is the source for 44% of documented reshoring jobs, writes Harry Moser, founder and president of The Reshoring Initiative. But his team suspects that portion is much higher, even as the rate of reshoring from China appears to have dropped off.
"One explanation is that the many jobs which have already reshored can't be reshored again," the organization's report states. "While it is true that the rate and percentage of jobs from China is going down, we suspect the overall actual number returning from China is actually much greater that what is reported. Cumulatively, only about 30% of reshoring cases report 'Country From.' We see two main factors driving this reporting trend: One, historically, companies haven't wanted to report/advertise leaving China for fear of retaliation. Two, rather than stating the country from, many cases simply refer to 'Asia' or 'returned from offshore.' "
One Illinois manufacturer was singled out for a reshoring award in October 2021. Acme Alliance LLC, a die caster based in the Chicago suburb of Northbrook, received the 2021 National Metalworking Reshoring Award in recognition of its success in bringing manufacturing back to the United States. The 2021 award — supported by the Precision Metalforming Association (PMA), The Association For Manufacturing Technology (AMT), and the National Tooling and Machining Association (NTMA) — was presented to company leaders by Moser at the massive FABTECH trade show at McCormick Place in Chicago.
"In our business model, we use our worldwide manufacturing footprint to produce and deliver products to the regions where they are assembled [and used] by our customers," said Mauri Mendes, president of Acme Alliance-Lovejoy Industries. "We truly believe being close to our customers is the most important strategy. We are seeing many large organizations switching their strategy by reshoring their supply chain."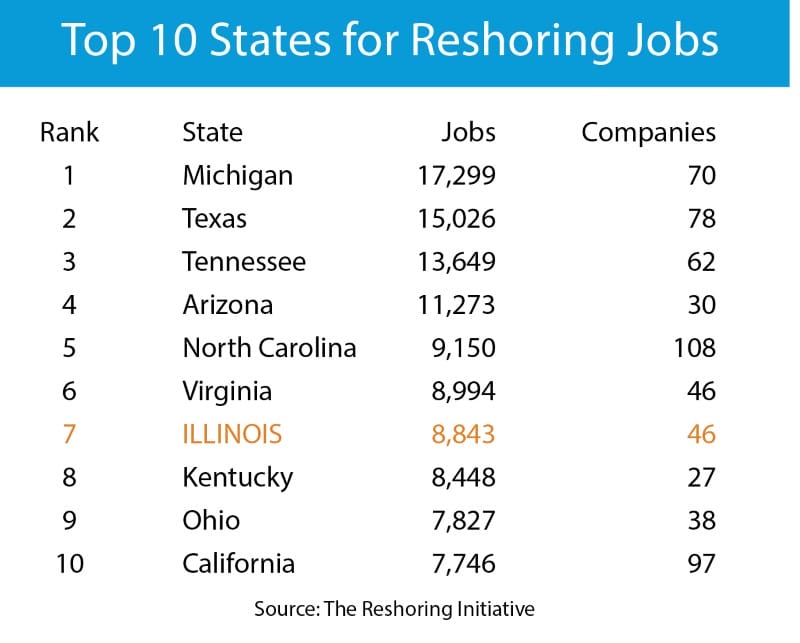 The Reshoring Initiative finds Illinois in 2021 ranked No. 7 in the nation in jobs reshored. Since the organization first started tracking the phenomenon in 2010, the state No. 17 in reshoring + FDI, with 257 companies having created 28,472 jobs.
"Acme has a record of reshoring products for their customers," added Moser. "In one case, their reshoring fixed a quality problem and cut the customer's inventory by 94%. Acme also has successful facilities in Brazil and China. By not shipping from those facilities to the U.S., Acme has proven that reshoring is not only possible but the right business choice. Acme also has a strong lean culture, a frequent key to reshoring. Acme's success, repeated throughout the U.S. supply chain, will achieve the 5 million additional jobs targeted by the Biden administration."
In an interview, Moser, who founded the organization 12 years ago with the aim to reshore 5 million jobs to the U.S., shared more insights into reshoring nationally and in Illinois.
Moser's initiative is founded on cost analysis, via a TCO Estimator that in one case helped a company win a $60 million order over a Chinese competitor. But those numbers better be backed by talent.
"If the state wants to succeed," he says, "the single best thing they can do is massively increase their skilled workforce training. I often say shut down a third of the universities and direct all those students into apprentice programs," thereby feeding a high-quality cross-section of brainpower into manufacturing. "That's something the state and community could do."
Moser has kind words for the Illinois Manufacturing Excellence Center (IMEC) led by David Boulay. "IMEC did a good job with our Import Substitution Program," he says, enlisting 40 companies to participate. "Each company could put up a product — a fan, a pump — we identify the biggest importers of that product, and then the companies approach the importers and convince them" to go domestic. Moser's organization also worked with Boulay to introduce a supply chain gaps program, which identifies products with high imports and insufficient domestic sources. "For companies, we help you identify gaps for products you could produce. We identify the importers. You sell," explains the Reshoring Initiative. "For states, we help you identify the national gaps that are most relevant for your state. We identify the foreign suppliers whom you then recruit for FDI."
That way, rather than a general open-door invitation — "Come to Illinois" — Moser says, "We're saying there are 100 companies you should call on. It's a rifle shot instead of a shotgun."