L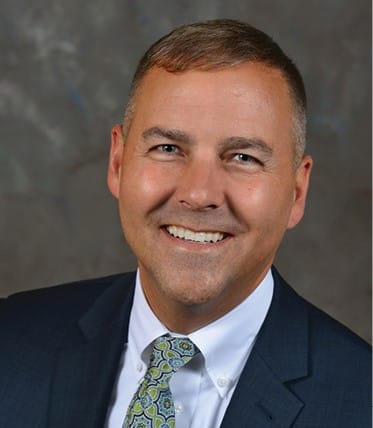 andmark incentive legislation passed by Illinois lawmakers in 2019 is turning the Land of Lincoln into the "Field of Dreams" for data center operators.
"It was a game-changer for us," says Ed Sitar, senior managing director of economic and business development for Chicago-based ComEd, the largest electric utility in Illinois. "Everyone said, 'if you pass it, they will come.' Sure enough, that's what happened."
The sweeping incentives bill provides a host of tax exemptions and credits to qualified owners and operators of data centers. In addition to receiving exemptions from a variety of state and local taxes, qualifying Illinois data centers can earn a tax credit of 20% of wages paid for construction workers for projects placed in underserved locations.
To be eligible, new and existing data centers and their tenants collectively must make a capital investment of at least $250 million over a five-year period and create at least 20 full-time jobs. The data center also must be carbon-neutral or attain LEED building certification.
Passage of the law opened the floodgates for interested investors. Facebook, Microsoft and other large end-users almost immediately jumped on board, and the wave of investment has not subsided since.
Meta, parent company of Facebook, announced April 27 that it would invest additional capital at its $800-million data center complex in DeKalb in northern Illinois and virtually double its workforce to more than 200 highly paid personnel. Total investment on site will soon top $1 billion, Meta said in a statement.
"We are thrilled to be expanding our presence in Illinois," said Darcy Nothnagle, director of community and economic development for Meta, based in Menlo Park, California. "The city of DeKalb and the state of Illinois have been great partners from the beginning, and we look forward to a continued strong and fruitful partnership for years to come."
That partnership includes a deal with the University of Illinois Urbana-Champaign to use lower-carbon concrete in the construction of the new Meta facility in DeKalb. Meta and researchers at the university have teamed up to discover better concrete formulas using artificial intelligence. Early-stage tests show the new concrete substance can reduce the carbon footprint of the building material by 40% while maintaining its strength and durability.
New High-End Jobs Coming to Springfield
Meta is not alone in expanding its data center footprint in Illinois. The State of Illinois joined the fray in early February when it announced it was buying a 10-acre plot in Springfield for construction of a new $80 million data center.
Gov. JB Pritzker announced the purchase of the land in the Dirksen Business Park for the building of what will become the Central Computing Facility for the Illinois Department of Innovation & Technology.
"As governor, I've sought to bring efficiency and modernization to state government, and this new data center is a key asset in that endeavor," the governor said. "Through this new facility, we're enhancing the State of Illinois' digital infrastructure and doing so while bringing hundreds of new jobs to the east side of Springfield."
Sitar says this is all part of a data center expansion wave sweeping the state. He noted that ComEd has provided service to 70 new data center facilities recently, with another six under construction, three more in the planning stages, and four others under contract.
"A lot of ramp-up activity is going on," says Sitar. "It has really been in the last two years that the leasing activity in this sector has picked up. A big part of that is the incentives. Also, it is the ComEd power, which is highly reliable, very clean, and very price competitive. Energy is the No. 1 cost for a data center, and we help keep those costs down."
Existing infrastructure plays a pivotal role. "All the major railroads converge here, and the initial fiber lines all ran along the railroad lines," Sitar says. "Digital Realty has one of the largest data center fiber networks in the world here."
A favorable tax climate helps. "Illinois has never had a personal property tax," adds Sitar. "That is a legacy of our manufacturing industry. That means that all those servers in the data centers are not taxed. That is a huge benefit to the operators."
'Give Us a Chance to Change Your Mind'
Eric Whitfield, director of economic development for electric utility Ameren Illinois in Collinsville, says that as energy supplies get thinner and more expensive across the nation, the abundance of reliable low-cost power in Illinois will only make the state even more attractive to data center operators.
"I always lead with sustainability when talking with a prospect," says Whitfield, whose firm serves most of downstate Illinois. "In Illinois, you can shop for commodity pricing and negotiate your cost of energy. That is more critical now than ever. Ameren will be carbon-neutral by 2045. We are adding upgrades like smart equipment. Companies now expect 100% reliability, and we are better prepared than most to meet that demand."
Whitfield says business owners will find other benefits in Illinois. "That historic Midwestern can-do attitude is very much alive in our territory," he notes. "Our communities are collaborative. All I ask is that you give us a chance to look at your entire portfolio. I'm pretty sure that I will be able to change your mind about Illinois."