M
eta co-founder Mark Zuckerberg and his wife, Dr. Priscilla Chan, believe that we will be able to cure, prevent or manage all diseases by the end of the century. This belief forged an ambitious mission that led the couple to create the Chan Zuckerberg Initiative (CZI), which "works at the intersection of philanthropy and technology" to instigate collaboration and accelerate scientific discovery.
In March, CZI revealed that it had chosen Chicago as the home for its next biomedical research hub. The Midwest city beat out over 58 applicants, including San Diego and New York. The $250 million project will be the CZ Biohub Network's second location; its first is located in San Francisco and launched in 2016. 

Much of CZ Biohub San Francisco's success has been attributed to its collaborative research model that cultivates a team of top universities. CZ Biohub Chicago will feature the same setup. Three of Illinois' leading research institutions, the University of Chicago, Northwestern University, and the University of Illinois Urbana-Champaign, have been chosen to partner with the organization. 
"When we decided to launch a second Biohub, to build on the success of our first Biohub in San Francisco, we issued a Request for Proposals from which we received responses from across the nation," says Victor Colunga, CFO of the Chan Zuckerberg Biohub Network. "Given that researchers from all three universities will be active participants in this initiative, the city of Chicago, with all its many resources, was an easy choice." 
According to Commercial Café, the Chicago region is ranked No. 6 in the nation for life sciences companies and No. 2 for producing talent in Cell and Molecular Biology, Biomedical Science and Immunology. 
"The world-class science at our partner universities was key to our decision to pick Illinois. So is the abundance of talent from other universities around the state and in the burgeoning life science community in Chicago," says Colunga. "We selected the group of Illinois universities based on the scientific strength of their proposal to better understand the biology of inflammation and its role in many human diseases, and the strength of the teams who would do that research." 
The research conducted at CZ Biohub Chicago will focus on developing technologies to make precise, molecular-level measurements of biological processes within human tissues. Once engineered, this platform will give insight into how immune cells malfunction and cause disease. Ultimately, the CZ Biohub Network aims for this research to unlock an understanding of and treatment for the inflammatory states that underlie many diseases. 
Space to Innovate 
When it came time to choose a location for CZ Biohubs' Illinois operations, Colunga stated that, among many factors, "geographic proximity to our partner universities and other organizations so we could both participate and contribute to expanding the life science community in Illinois" was most important.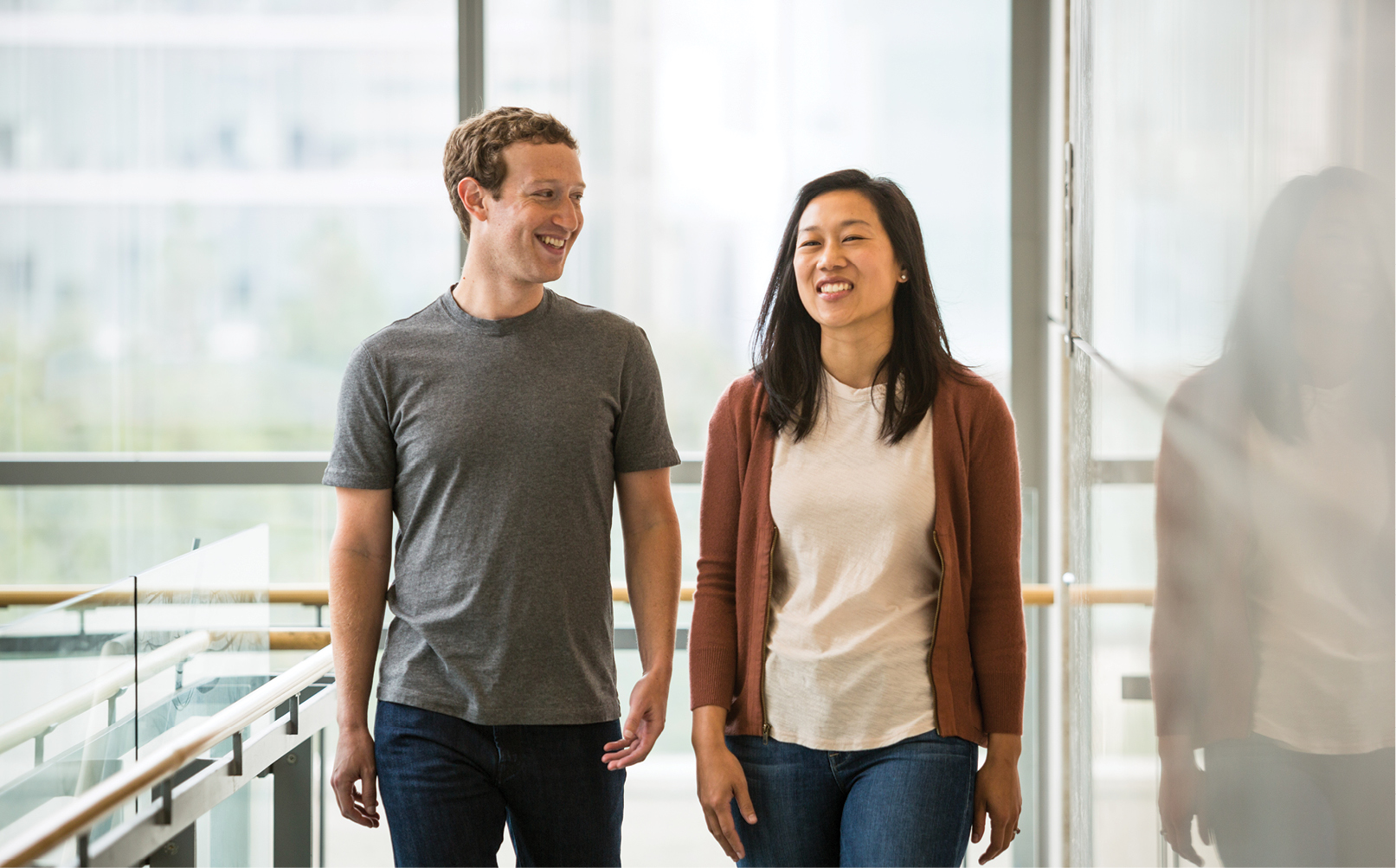 Co-founders and co-CEOs of the Chan Zuckerberg Initiative, Priscilla Chan and Mark Zuckerberg.
Photo Source: CZI 
"Government incentives were not part of the decision-making process," said Colunga. "However, when we announced the selection of Illinois, Governor Pritzker made a very generous commitment to help us build out our research facilities with a $25 million award. This assured us that we had made the right choice in selecting Illinois and that our efforts to expand the life science community in Illinois would be well received."
The organization selected Fulton Labs, a newly developed two-building life sciences campus in Fulton Market, for this project. After signing the initial lease, the biohub quickly realized it needed more room. With 750,000 sq. ft. of wet labs and office space, Fulton Labs was eager to accommodate their request. Though the organization's footprint at the initial facility couldn't be expanded, a solution was found. As of July, CZ Biohub Chicago houses operations in both on-campus buildings, occupying 25,698 sq. ft. at 1375 West Fulton and 28,200 sq. ft. at 400 N. Aberdeen.
Facilities similar to Fulton Labs are popping up across Illinois. Many of these facilities are a direct result of the $15.4 million investment Rebuild Illinois made through its Wet Lab Capital program in October 2021. This funding supported the creation of eight new public and private wet lab centers.
Among recent projects, Hyde Park Labs, a 302,000-plus-sq.-ft. commercial lab facility, is expected to be complete in late 2024. The University of Chicago has already leased one and a half floors of the 13-story facility. While part of UChicago's acquired space will house researchers from the Pritzker School of Molecular Engineering, 20,000 sq. ft. has been dedicated to the university's latest venture, a life sciences incubator. 
UChicago announced in June that it had entered a partnership with Cambridge Innovation Center (CIC), a company that builds and operates rentable lab and office space, to create this opportunity for life sciences entrepreneurs and startups. The facility, which features wet labs and office space, will primarily house startups created by UChicago faculty members. This will be the CIC's third U.S.-based wet lab facility and ninth global location. 
With various wet lab facilities expected to open in the upcoming years, Illinois offers life sciences companies what few states can: space to grow.