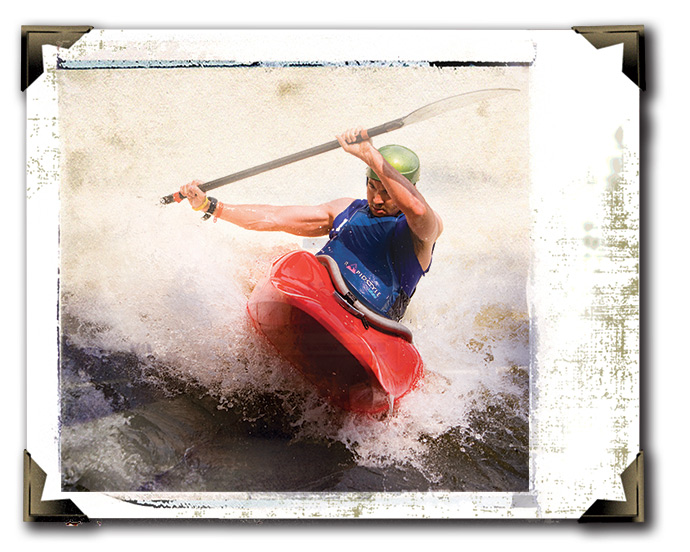 With its beaches, a variety of state parks, amateur and professional sports, museums, mountain bike trails, Ohio River towns, zip lining adventures — and so much more — it is no wonder Indiana's tourism sector has reached unprecedented heights. The state attracted 77 million visitors in 2015 who spent $11.5 billion.
"Both of those figures are records for Indiana," writes Mark Newman, executive director, Indiana Office of Tourism Development (IOTD), in an email.
The state's tourism brand, "Honest-to-Goodness Indiana" represents the "authentic heartland experiences visitors to our destinations have," Newman continues. "Indiana, from the bottom to the top of our state, offers a taste of true Americana. We take pride in a particular brand of hospitality that exists here and nowhere else. It's called Hoosier hospitality."
The state's single-most visited attraction is the beachfront along Lake Michigan in northwest Indiana, which attracts 3 million visitors annually. Activities range from sailing, to scuba diving to kite surfing, among others. Destinations include the Indiana Dunes National Lakeshore and the Indiana Dunes State Park.
Southern Indiana is the state's most asset-rich region, Newman writes. Highlights include the Hoosier National Forest in the French Lick/West Baden region; the Lincoln Boyhood National Memorial and Lincoln State Park; and Columbus' architectural history (the city is home to five National Historic Landmarks).
The region features culinary traditions ranging from wineries, breweries and distilleries to locally sourced foods. New Albany is a leading destination for an outstanding dining experience.
Moving north to the state's capital region, Indianapolis' reputation as a destination precedes itself, Newman points out. Beyond its position as the motor sports capital of the world, and high-profile professional sports teams, the metro is becoming a leading culinary destination.
"We have a burgeoning independent food scene," says Visit Indy Senior Vice President Chris Gahl. "Last year, Zagat's named Indianapolis one of the hottest food cities in the nation, and Condé Nast Traveler named us one of the most underrated food cities in the nation."
Indianapolis' culinary profile leverages the state's agricultural heritage. That heritage plays a role in a "specialized culinary and agritourism strategy for Indiana that we've recently developed," Newman notes.
Indiana's tourism brand is defined by four categories: outdoor recreation and sport tourism; heritage tourism; culinary and agritourism, and arts and culture.
"Indiana owns a compelling narrative that is built on the authenticity and genuineness of our people and places," Newman notes. "It's a big reason why more visitors are coming to Indiana's destinations than ever before."
He also notes Indiana's residents are increasingly visiting other areas of the state, inspired by the events surrounding the state's bicentennial celebration held in 2016. One event was a torch relay that traversed all 92 counties. A special themed bicentennial train featured exhibits that looked at the state's past, present and future.
"Our genuineness is born out of the diverse topography we possess, dialects we speak, foods we eat and cultures we represent," Newman writes.
Indiana's leaders are dedicated to making the state a great place to live, visit and thrive.