Iowa understands what innovators and entrepreneurs want and need. A thorough across-the-state public, private, and partnership network of business support programs and resources provides fertile ground for creativity to grow and succeed. Iowa's network of innovation and entrepreneurial resources includes world-class educational institutions, two research parks located near the University of Iowa and Iowa State University, state-of-the-art business incubator facilities and accelerator programs, business incentives, tax credit programs to stimulate venture capital investment, and state funding programs for business startups. All this combines well with a commitment to preparing Iowa's workforce with the skills innovative businesses need as well as nurturing the spirit of future innovators and entrepreneurs.
Iowa is one of only a few states to offer refundable research activity credits, with 180 corporations and 700 individuals claiming $58.2 million in tax credits last year.
The University of Iowa, Iowa State University, and the University of Northern Iowa are home to three of the five entrepreneurial centers established throughout Iowa by John Pappajohn. In Iowa City, The John Pappajohn Entrepreneurial Center (JPEC) located on the campus of the University of Iowa is teaching and supporting innovation and entrepreneurship through facilities and programs that include Bedell Entrepreneurship Learning Laboratory (BELL), a student business incubator; Venture School, an entrepreneur business accelerator; Iowa Innovations Associates, an intern program with startup companies; Entrepreneurial Management Institute, which takes on projects for startup businesses around the state; and funding awards through both university and statewide competitions. Programs and facilities offer a full range of startup business essentials including office space, equipment, mentoring, coaching, funding opportunities, workshops, training, and networking and community exposure.
A Toolbox for Failure Reduction
Lynn Allendorf, director of the John Pappajohn Entrepreneurial Center at the University of Iowa, says JPEC is working with about 50 students a year through the Bedell lab program, which is "heavy into mentoring and support" for students on campus who are trying to start or run a business while at the university, as well as giving a general education in entrepreneurship and innovation to over 3,500 students a year in a campus-wide approach which includes all majors.
"We want to reduce the number of startups that fail," says Allendorf about the Venture School, a six- to eight-week entrepreneur business accelerator offered year round and first developed to help university faculty members to commercialize their inventions and discoveries. The program is also available to students and the general public. It offers an innovative approach to increase entrepreneurial success which includes the concept of "customer discovery," whereby students get to know potential customers so they can better understand their needs.
This new methodology teaches people who have an idea to talk directly with real customers and find out what works or if any changes need to be made while it is still in development. Allendorf says Venture School teaches students to properly identify key things about their business model and figure out each step to the end of the program, including having venture capitalist and angel investor speakers talk to students/entrepreneurs to help them understand financial resources for those next steps.
"What we do not want to do is to have people come to this class and then be on their own," said Allendorf, noting two of the support programs offered are directly related to academic programs.
The University of Iowa Research Park is home to the BioVentures Center (wet lab and office space for life science companies) and Technology Innovation Center (new technology ventures) with both offering new business ventures state-of-the-art incubator facilities and services with access to world-class research resources.
The research park is part of the IOWA Centers for Enterprise, which provides a central resource for research support for the university and companies. The center is also home to representatives from JPEC, the Office of Corporate Partnerships, the UI Research Foundation, the UI Small Business Development Center, and college liaisons in medicine, engineering and more.
In Ames at Iowa State University, entrepreneurship innovation is nurtured through programs and resources that include the Plant Sciences Institute Innovations Development Facility; the Iowa State University Research Foundation (owns and licenses technology developed at ISU); and the ISU Pappajohn Center for Entrepreneurship. Incubator facilities and services for businesses of all sizes including startups can be found at the 400-acre-plus Iowa State University Research Park, which now boasts more than 50 tenants.
The park's services for tenants and interested entrepreneurs/innovators include: business plan assistance, market analysis, marketing assistance, sourcing capital, recruitment of key personnel, accessing ISU resources, lab space, and connecting prospective individuals/companies to a vast network of private-sector expertise, mentors and, where applicable, students. The park also hosts networking events throughout the year for like-minded individuals to meet and collaborate on ideas.
Funding Innovation
The Iowa Economic Development Authority (IEDA) and the Iowa Innovation Corporation work as a public/private partnership to help Iowa's innovative economy grow. Iowa has put in place educational, mentoring and funding programs to assist innovators and entrepreneurs at every stage of their development.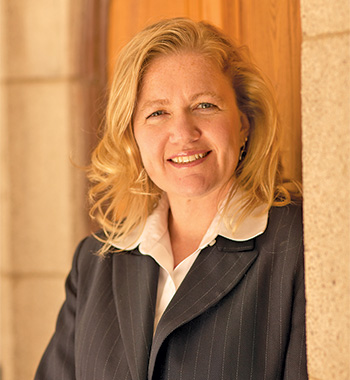 According to the IEDA, Iowa ranks second in the Midwest for both entrepreneurial activity and patent activity per capita. More than $562 million is invested annually in university research. Iowa spends nearly $190 per citizen on R&D at the academic level. Iowa is one of only a few states to offer refundable research activity credits, with 180 corporations and 700 individuals claiming $58.2 million in tax credits last year. During the past five years Iowa ranked second in the U.S. in average venture capital investment deals at $8.2 million, which is more than 20 percent larger than the U.S. norm at $6.8 million.
The Iowa Innovation Corporation, acting as the operating arm of the Iowa Innovation Council and as a partner with the IEDA, facilitates the culture of innovation among the state's universities, existing business, government and business startups. The Iowa Innovation Corporation is the private side of the public-private partnership with IEDA, which gives it more flexibility in working with entrepreneurs and investors. Through a comprehensive program of engagement with new entrepreneurs from start-up though expansion, the corporation provides a valuable attraction for venture capital with a high success rate.
The programs administered through the Iowa Innovation Corporation include the following:
Small Business Innovation Research and Technology Transfer Outreach Program:

Technical assistance designed to increase the rate of successful grant applications by business through SBA

Industry Applied Research Fund:

Financial assistance to help connect university research to the needs of business

Proof of Commercial Relevance Funding:

Financial assistance for proof of commercial relevance and marketability of a technology

Iowa Innovation Fund:

Fills the critical gap between angel and venture capital funding.
The Iowa Innovation Corporation is most closely tied to the creation of the Iowa Innovation Fund. The corporation works with professional fund managers to develop a fund that will provide critical second-stage or later funding to businesses. Development of this fund is the next step in the feeder system that began with development of a model that creates a process for proof of concept and proof of commercial relevance - two factors capital providers look at when evaluating deals.
'Vibrant System'
As an added incentive for investors, the Iowa Legislature has provided $8 million in tax credits each year to help the formation of this fund. According to the IEDA, individual investors can receive tax credits equal to 25 percent of an equity investment in a certified Innovation Fund. In turn, those certified Innovation Funds make investments in promising early-stage companies that have a principal place of business in the state of Iowa.
The target industries for this fund are manufacturing, biosciences and information technology. The Innovation Fund came onboard last fiscal year, and one fund has been certified to date.
Other funds available through the IEDA are The Iowa Innovation Acceleration Fund which includes pre-seed capital stage financing through the Iowa LAUNCH program; seed capital stage financing through Iowa PROPEL; and expansion-stage financing through Iowa INNOVATION EXPANSION program.
"We have a very vibrant entrepreneurial system here," says Mark Kittrell, president and CEO of Iowa Innovation Corporation. Benefiting from the extensive network of entrepreneurial training and mentoring programs throughout Iowa, the corporation focuses on a flexible blend of resources suitable for each step of a firm's growth. Using both public and private funders the corporation creates a pipeline of good entrepreneurial investments for investors. Companies seeking funding through the Corporation are rapidly learning how to work with investors, explains Kittrell.
"We are finding pretty good regional interest in taking a look at deals in Iowa."