Back to basics approach fueled resurgent effort in economic development.
While 2020 was a tumultuous and trying year for everyone, the folks at the Kansas Department of Commerce used the unprecedented circumstances to revamp their approach to economic development, refocus their efforts and retool.
What followed was a truly remarkable performance in which DOC outperformed their corporate facility investment totals from 2019. We recently caught up with Kansas Lt. Gov. and Secretary of Commerce David Toland to ask him how this happened, and how the state is planning for the challenges to come in the year ahead.
How was Kansas able to surpass its investment total from 2019 this year?
TOLAND: The steps we've taken since the beginning of this Administration to rebuild our economic development engine have gradually delivered outstanding results. We've not only exceeded 2019 in the face of the pandemic; we also ended the year on a strong note and exceeded the previous high in economic development overall in 2017.
What were the factors that directly led to this accomplishment?
TOLAND: In addition to getting back to basic "blocking and tackling" at the Department of Commerce, our exceptionally talented team has been laser-focused on the emerging opportunities we're seeing across our economy. As a result, companies of all sizes are choosing to put down roots all across our state because of our central location, outstanding infrastructure, talented workforce and low cost of doing business.
You've talked about fixing the DOC. What happened to change the DOC to enable this success?
TOLAND: In many ways, this success has to do with getting this agency back to its core business and restoring our presence in key domestic and international markets. Through sweeping changes to rebuild our business recruitment team, expand our international footprint, reestablish our community development division and ramp up our workforce development efforts, Kansas is back on the road to growth.
When COVID-19 hit Kansas and forced the shutdown of many businesses, what did the DOC and the rest of state government do to adapt and respond to the many economic needs created by the crisis?
TOLAND: Faced with unprecedented challenges, it was clear that "business as usual" simply wouldn't cut it. It required our team to innovate and collaborate like never before to provide relief that Kansas businesses and communities needed during these difficult times. We moved quickly to roll out a working capital loan program and a website live chat function to provide individualized support to the thousands of Kansas businesses who were navigating the various state and federal resources available. Upon passage of the federal CARES Act, the state established the Strengthening People and Revitalizing Kansas (SPARK) Taskforce to distribute relief to small businesses and provide targeted, strategic investments that will give Kansas a boost on its economic recovery. This work is ongoing, as we continue to meet these challenges together as Kansans and make the case for more support for businesses and communities that need it right now.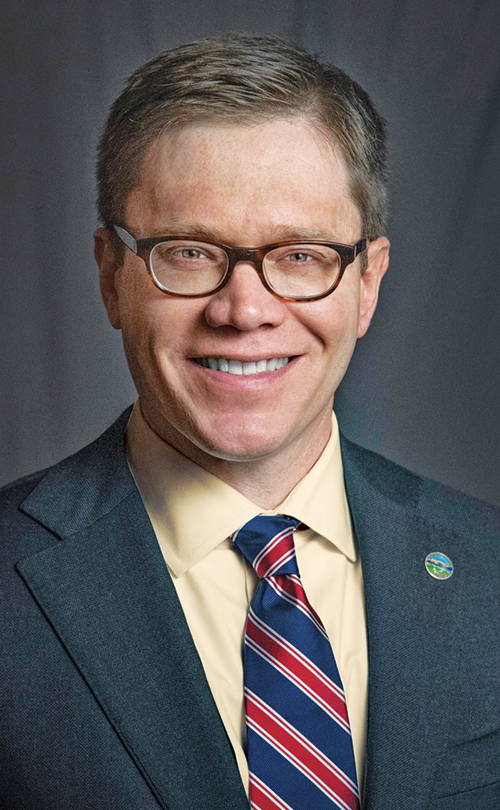 "Through sweeping changes to rebuild our business recruitment team, expand our international footprint, reestablish our community development division and ramp up our workforce development efforts, Kansas is back on the road to growth."
What are your state's primary target industry sectors?
TOLAND: In Kansas, we're fortunate to have key economic assets and strengths that align with the new opportunities we're seeing in the global economy. Our central location makes Kansas ripe for investments in areas like logistics and distribution, food processing, advanced manufacturing, alternative energy and biosciences. We've seen rapid growth in many of these key sectors, and we're not slowing down now. Kansas is "all-in" on growth.
What were your biggest project wins of 2020?
TOLAND: Kansas has landed some huge investments over the past year, with success-ful expansions from both domestic and international firms. Foreign direct investment led to huge expansions from companies like Kubota and Great Plains Manufacturing, Schwan's and Modern Manufacturing. Several well-known and successful domestic companies also announced significant growth plans in Kansas this year: Amazon, Urban Outfitters, Walmart, Merck and Co. and others.
What are your agency's top three priorities for 2021?
TOLAND: 1) Seizing still more new opportunities for rapid growth. 2) Setting into motion the Kansas Framework for Growth, a strategic plan to grow Kansas now and in the future. 3) Supporting the Kansas workforce and aligning talent with industry demand to get more Kansans back to work in good-paying jobs.
What is the global brand identity of Kansas? What would you like it to be?
TOLAND: Kansas is home to some of the friendliest and hardest working people around. Across the country and the world, we're known for our people and for being strong business partners. We want companies of all sizes to take a good look at Kansas. We know they'll see our strong economic assets, as well as an outstanding quality of life, where you can raise a family or start a business in a strong and supportive community. And our workforce is skilled and ready to get the job done "the Kansas way" — which means only the highest quality and the best service you'll find anywhere. Guaranteed. Our new way of doing business has further cemented Kansas' reputation as the best state in the nation to do business.
What is your office doing to promote economic development in your smaller and more rural communities?
TOLAND: In addition to success in the urban areas of our state, our agency is committed to the vitality and prosperity of small and rural communities. By reestablishing our Community Development Division, we've provided greater focus on the quality of life across Kansas. Restored programs like Kansas Main Street and the Creative Arts Industries Commission help develop vibrant commercial districts and enrich communities through arts and cultural activities. By supporting investments in critical infrastructure and community amenities, we can continue to make our communities great places to live, work and play. And this is critical to attracting new businesses and residents to these great cities and towns. We're committed to being a resource to help Kansas communities of all sizes, and in every part of our state, succeed and grow.