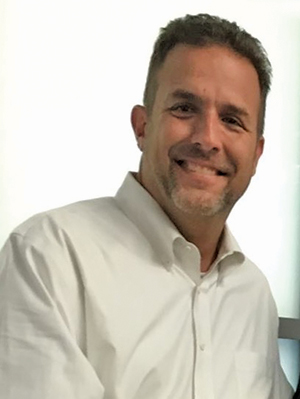 With more than 250,000 small businesses across the state, the American Dream is alive and well in the heartland. In addition to a favorable business climate and low tax environment, Kansas doesn't hold back when it comes to helping entrepreneurs meet their goals and create new technologies and opportunities.
Whether through Kansas Innovation and Technology Enterprise (KITE) programs and tax credits, the newly extended Kansas Angel Investor Tax Credit, or the plethora of incubators and accelerators located in cities across the state, entrepreneurs are well-supported in Kansas. 
In Topeka, innovative startups have access to a variety of entrepreneurial environments, including the world-famous Animal Health Corridor, Plug and Play ag-tech accelerator program and the ASTRA (Animal Science, Technology, Research and Agriculture) Innovation Center and District. 
The $14.5 million innovation campus is being developed to take advantage of 20 global startups participating each year in the city's new Plug and Play Animal Health accelerator program. Based in Silicon Valley, Plug and Play is an innovation platform connecting startups and the world's largest corporations.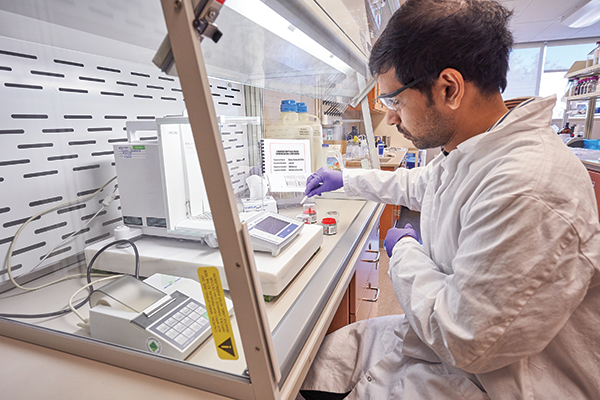 The ASTRA Innovation Center will be a 60,000-sq.-ft. project anchoring the emerging ASTRA Innovation District in downtown Topeka and is set to open in 2022. ASTRA Innovation Center will offer world-class facilities, including wet labs, flexible work and meeting spaces. It will feature office space for business research and innovation and a rooftop venue for events. In September, BioRealty, the firm developing the center, selected one of the most iconic retail spaces in the heart of downtown Topeka along with two neighboring properties. The innovation district is expected to cement the city's emerging status as a critical hub for innovation in the Midwest. 
"GO Topeka purchased land at the Kanza Fire Commerce Park in 2009. $1B in capital investment followed, positioning our city to become a leader in the supply chain for the Midwest", said Molly Howey, President of GO Topeka, "The ASTRA Innovation Center has the potential to be equally catalytic. This center will allow GO Topeka the ability to offer incentivized lease space to startups and reinforce our influence in the animal health and agriculture technology sectors for years to come."
Innovation leads the way at Kansas universities
Kansas' pioneering legacy also lives on today in the state's robust network of innovation and entrepreneurial hubs of higher education with essential ties to the state's leading industries ­— from manufacturing to life sciences. 
As manufacturing evolves and becomes more efficient, The Smart Factory @ Wichita is leading the way in partnership with Deloitte and creating a culture of collaboration and learning. The Smart Factory is a 60,000-sq.-ft. sustainable space located on Wichita State University's Innovation Campus includes a fully operational production line and experiential labs to develop and explore smart factory innovative capabilities. The Smart Factory @ Wichita is a highly digitized, connected production facility that uses artificial intelligence (AI), Internet of Things (IoT) and robotics to help companies manufacture products, create new business value, unlock data-driven insights, and automate or eliminate business processes.
Earlier this year, Kansas University's Bioscience & Technology Business Center changed its name in response to a broadened vision for the future of the campus. KU Innovation Park is a not-for-profit economic development organization and business incubator. The Park's mission is to create high-paying Kansas jobs and create a more diverse and resilient Kansas economy by developing bioscience and technology industry clusters around the strengths of the University of Kansas. 
From its original 20,000 sq. ft. incubator building on the university's west campus, KU Innovation Park now manages nearly 100,000 sq. ft. across three locations, including a laboratory expansion facility in West Lawrence and the incubator at the KU Medical Center campus in Kansas City. Currently, the Park system includes 61 high-tech and bioscience companies representing more than 485 high-wage jobs. 
"One of the Park's distinctive functions, and the primary value to its private-sector customers, is its ability to facilitate private-industry engagement and collaboration with the University, and to enhance the accessibility and utility of University resources to the broader business community by serving as a liaison between public and private stakeholders," said Robert Knapp, executive vice president of The KU Innovation Park. "In addition to direct assistance navigating and making connections to university research resources, the Park's close proximity to the university supports the development of a strong talent pipeline through interns and recent graduates."
In September, KU Innovation Park was named one of 84 winners of the Growth Accelerator Fund Competition. The award recognizes entrepreneur support organizations that provide targeted assistance to launch, grow, and scale high-tech small businesses. Winners were selected based on proposals for innovative ideas that inclusively support entrepreneurs researching and developing STEM-related innovations.
Funds from this award will augment KU Innovation Park's provision of business services through its existing incentive fund, a portion of which is provided by the City and County and is allocated specifically towards supporting women-owned and minority-owned startups. In addition, funding is used to subsidize participation in the Park's 'Virtual Tenant Program' which includes access to shared workspaces, mentorship and counsel, grant assistance, general business administrative support, and technical support through the Park's student business analyst program. Currently, approximately 40% of the KU Innovation Park system companies were founded or are owned by women and people of color.
"This award recognizes KU Innovation Park's commitment to supporting and growing innovative companies in a manner that proactively supports entrepreneurs from underserved and underrepresented populations, including women and people of color, within our region," says LaVerne Epp, Executive Chairman of the KU Innovation Park. "SBA has been a great supporter of our efforts to build an engine of economic growth, and we're grateful for their continued support."