In 2020, 117,469 students enrolled in fall semester classes at Kansas Board of Regent universities and technical colleges across the state. With 32 public higher education institutions (six state universities, one municipal university, 19 community colleges and six technical colleges) across the state, a high-quality and affordable education is easily within reach. 
The state's graduation rates highlight its attitude toward education. The high school graduation rate in the U.S. is 87.7%, while Kansas' rate surpasses the national average at 90.7%. More Kansans hold at least a bachelor's degree as well, with 32.9% versus the national average of 31.5%. Additionally, more than 40% of adults over the age of 25 in Kansas have an associate degree. 
The following is an overview of the state's public four-year universities. It provides a peek into the institutions' unique impact on the state's workforce pipelines, innovative markets and key industries.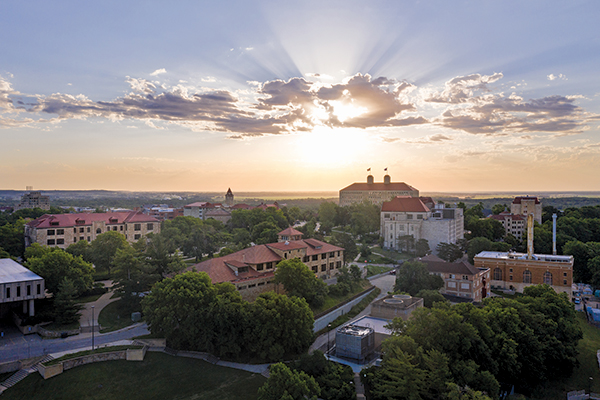 University of Kansas
The University of Kansas (KU), the state's flagship university and a premier research institution, has five campuses and several online offerings. The university's main campus in Lawrence is considered one of the country's most beautiful. KU has an additional campus in Overland Park, with three medical campus branches in Kansas City, Wichita and Salina. KU offers more than 200 undergraduate degrees and has more than 50 ranked graduate programs, with a total annual enrollment of 28,500 students. 
The university ranks highly for its academic programs and is one of only 36 public institutions in the Association of American Universities. KU's distinguished record of research innovation runs the gamut with several core research labs, including the Animal Care Unit, Biopharmaceutical Innovation and Optimization Center, the Center for Research Computing, Infectious Disease Assay Development Core, the Nuclear Magnetic Resonance Lab and many others.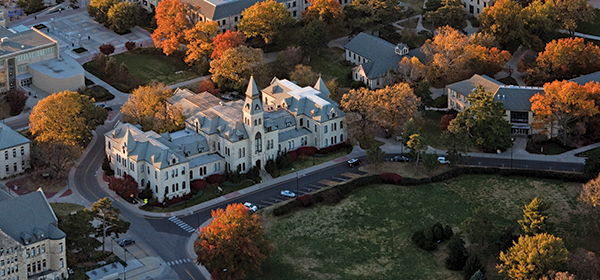 Kansas State University
Kansas State University (K-State) has earned national recognition over the years for its research capabilities. With more than 22,000 students enrolled in more than 250 academic undergraduate programs and more than 165 graduate degrees and certificate programs, the university is a crucial pipeline for the state's talent needs. In 2020, K-State recorded its largest-ever number of engineering graduates and the most of any engineering school in the state. 
K-State operates four unique campuses, each with its own specialty and focus. The university's main campus is in Manhattan, next door to the Fort Riley U.S. Army installation and the U.S. Department of Homeland Security's National Bio and Agro-Defense Facility. 
The university's campus in Olathe, located within the Kansas Bioscience Park, has a reputation for partnering with industries to develop new technologies and key innovations.
In addition, the K-State Polytechnic campus in Salina is known for its world-class aviation program and is one of the first and only in the country offering a bachelor's degree in unmanned aircraft.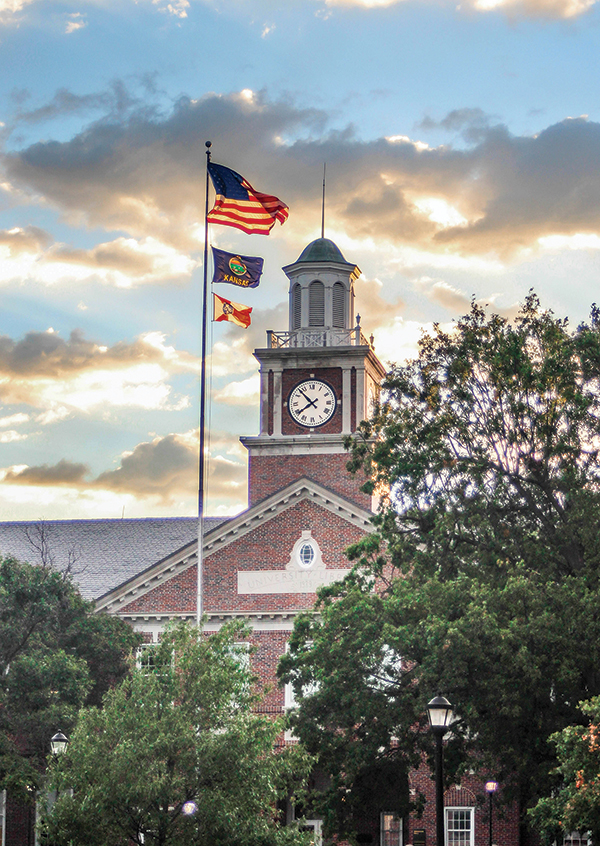 Wichita State University
With a key focus on innovation and technology, Wichita State University (WSU) is a growing research university enrolling more than 20,000 students annually. WSU is located in the largest city in the state, with one of the highest concentrations of STEM jobs. For more than a decade, WSU has been one of the fastest-growing research universities in the country. Annual research funding tops $164 million at WSU and includes various industries, including bioscience, chemistry, engineering, mathematics, physics, and more.
WSU ranks fourth among all U.S. universities in aeronautical research and development expenditures and first in industry funding for aeronautical research. The Innovation Campus, part of Wichita State University's main campus, is one of the nation's largest and fastest-growing research/innovation parks, encompassing over 120 acres and home to a number of global companies and organizations.
Additionally, WSU Tech — an affiliate of Wichita State — is the state's leader in modern technical education, offering over 100 degree and certificate options in aviation, health care, manufacturing, design, information technology, police science and business. In addition, WSU Tech serves as managing partner of the National Center for Aviation Training (NCAT) in Wichita. 
Washburn University 
Washburn University, a municipal university in the heart of Topeka, enrolls just under 7,000 students in more than 200 academic programs. Washburn University is nationally recognized for its low-student debt, low student-to-faculty ratio, and affordability. 
Recently, education technology company EAB recognized Washburn University's work on behalf of student achievement with its Student Success Collaborative - Technology Pioneer Award. The award recognizes an institution consistently on the leading edge in technology and testing new solutions to advance student success.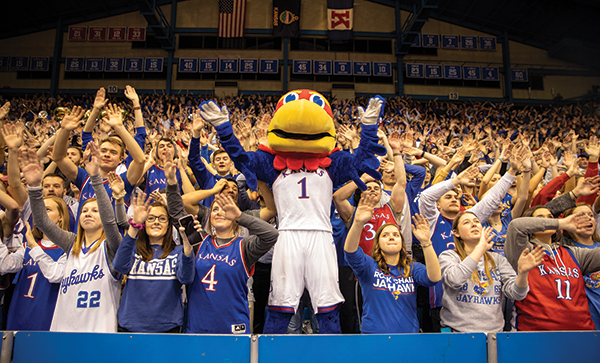 Washburn Institute of Technology offers professionaal courses with programs in advanced manufacturing, business, computer science and health care. 
Pittsburg State University 
With its Flat-Rate Tuition program, students at Pittsburg State University (PSU) pay a single tuition rate, regardless of how many credits are taken. The program allows full-time undergraduate and graduate students to take extra classes — even earn a double major — without spending more. Located in Pittsburg, the university enrolls approximately 6,500 annually. 
Home to the Kansas Polymer Research Center (KPRC) is internationally recognized for chemistry and materials science, specializing in bio-based polymer research and development. KPRC works with industry and government to develop and commercialize the university's intellectual property. In August, the National Institute of Standards and Technology awarded a $1.4 million research grant to KPRC to develop and promote new polymeric materials and plastic processing materials. It will be used by the National Institute for Materials Advancement (NIMA), housed in the KPRC, which will leverage a 50-year history in polymers and plastics, the expertise of scientists who work there, and the assistance of students enrolled in one of the nation's only polymer programs: the Polymer Chemistry Initiative. 
Emporia State University 
With more than 200 academic programs and 5,800 students enrolled each year, Emporia State University (ESU) offers students a high-quality and affordable education. ESU boasts the lowest student debt rate of all four-year universities in Kansas and is the only public university in the state to be named a College of Distinction. Additionally, ESU is ranked the No. 1 safest college campus in the state.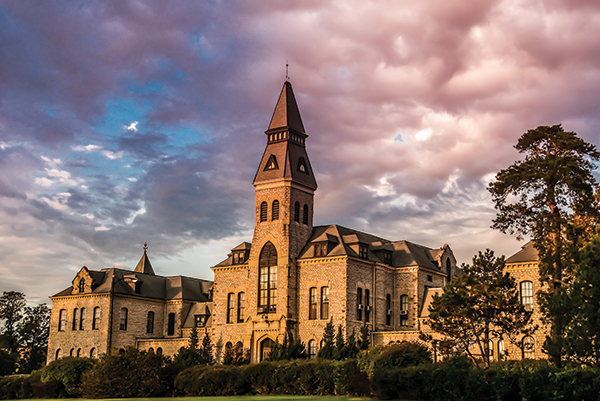 In September, the university announced another year of a record-high number of graduate students. Data also showed continued record highs in student retention as well as the highest graduation rates recorded. Distance education, primarily at the graduate level, fueled growth to the university. Emporia State offers 13 accelerated online graduate programs. Of the students enrolled in these programs, 76% are Kansas residents.
Fort Hays State University
Fort Hays State University (FHSU) in Hays enrolls more than 15,900 students annually.  FHSU has the lowest tuition rates in the Kansas Board of Regents system and provides one of the nation's best educational values. FHSU consistently ranks among the top regional universities in the Midwest.
In rankings released Sept. 13, 2021, by U.S. News & World Report, Emporia State University was the highest-ranked Kansas public regional institution and the only one that ranked in social mobility for its graduates.
In November, the university launched a new agribusiness MBA degree. The Robbins College of Business MBA program courses is offered in five accelerated, eight-week terms during the calendar year, providing more choice and flexibility. It helps students finish the program more quickly and has dedicated professional advisors to help guide students through the MBA process. The MBA program also has a rolling admission process that allows for multiple start dates throughout the year and does not require the GMAT or GRE.