T
he next time you take Fido to the vet or go shopping for food, treats or supplements for him, thank a researcher in Kansas.
Many of the biggest breakthroughs in animal health are being researched, discovered and developed right now in the Sunflower State — and the typical pet owner or livestock breeder in America doesn't even know it.
The good folks in Kansas would like to change that perception, and it starts with getting a better handle on what's actually happening in the state. Within a 250-mile stretch of Interstate 70 from Manhattan, Kansas, to Columbia, Missouri, are more than 300 animal health-related organizations, including most of the biggest names in the business: Hill's Pet Nutrition, Simmons Pet Food, Hyper Pet, Sparhawk Laboratories, Biomin, Dechra, Kansas City Treats and Merck Animal Health are just a few of them.
Together, these firms make up the largest concentration of animal health companies found anywhere on the planet. This one corridor accounts for 56% of the total worldwide animal health, diagnostics and pet food sales. It's also a big reason why Kansas ranks No. 3 in the nation in veterinary vaccine exports and employs over 14,000 people in animal health.
A Scientific Discovery for the Ages
Given the continuing advances in animal science, this sector is only going to continue to grow. Case in point is what happened recently at Kansas State University in Manhattan. A new study involving the College of Veterinary Medicine at KSU was published and breaks new ground in the prevention of a costly cattle disease known as bovine anaplasmosis.
---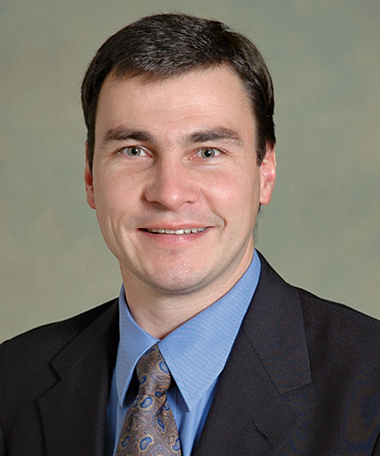 "This is a truly outstanding paper that represents what I believe to be the greatest advance in anaplasmosis vaccine development in 50 years."
— Hans Coetzee, Head of Anatomy and Physiology Department, Kansas State University
---
"Our publication is unique and is the first in addressing the urgent need to develop a vaccine against an important tick-borne disease," said Roman Ganta, the study's senior corresponding author and principal investigator on the project. "Currently, there is no effective vaccine in the market, so this effort required innovative approaches in developing a vaccine."
Without an effective vaccine, farmers, ranchers, agricultural companies and food producers around the world will continue to suffer billions of dollars in losses due to this incurable disease.
"Economic impact of the disease is in the billions of dollars of losses annually throughout the world," Ganta said. "The disease can spread rapidly by mechanical transmission routes, besides being transmitted by over 20 different tick species."
The primary research was conducted in Kansas, Missouri and California. Leaders in this scientific field are hailing the findings as a game-changer for animal health.
"This is a truly outstanding paper that represents what I believe to be the greatest advance in anaplasmosis vaccine development in 50 years," said Hans Coetzee, study co-author, university distinguished professor and head of the KSU anatomy and physiology department.
Innovation like this is nothing new in Kansas. All around the state, scientists and R&D workers are discovering new cures, medicines, therapies and dietary supplements to enhance animal health constantly. A good example is the Kansas Innovation Dealroom in Topeka.
Launched last summer, The Kansas Innovation Dealroom is designed to support scaling tech communities with reliable intelligence and new insights. It is specifically geared to bolster the innovative research taking place year-round in the animal health sciences.
"Topeka's Plug and Play vertical is excited for the opportunity to showcase our animal health and agtech startups to the broader community and to potentially attract new startups to our accelerator through the Kansas Innovation Dealroom," said Lindsay Lebahn, Plug and Play Topeka's program manager.
The Pillars of Technology Transfer
What's happening at GO Topeka is indicative of the kind of innovation occurring statewide. At the 2022 Animal Health Corridor Summit, a number of emerging companies in Kansas were recognized for their entrepreneurship. One of them is Phoreus Biotech in Olathe. This firm produces peptide nanocarrier platforms which enable the safe delivery of vaccines, therapeutics and biopesticides to both animals and humans.
The vast majority of these innovations are coming out of technology transfer originating at a Kansas institution of higher education. The Kansas City Animal Health Corridor counts 12 such institutions that feed this wave of innovation:
Emporia State University
Johnson County Community College
Kansas City Kansas Community College
Kansas State University College of Veterinary Medicine
Kansas State University Olathe
Metropolitan Community College
Missouri Western State University
Northwest Missouri State University
University of Kansas
University of Kansas Medical Center
University of Missouri College of Veterinary Medicine
William Woods University
Growing From Emporia to Edgerton
Established firms are also making their mark in the private pet food sector. Among them is Simmons Pet Food, which recently announced a $500 million expansion plan that includes a fourth high-speed canning line in Emporia, Kansas, and a new pet food distribution center in nearby Edgerton.
The Kansas City Animal Health Corridor accounts for 56% of total worldwide animal health, diagnostics and pet food sales.
Source: Kansas City Animal Health Corridor
"This fourth line in Emporia will be capable of producing 60,000 pounds per hour and will expand the total annual plant output to more than 70 million cases by early 2024," said Scott Salmon, president of Simmons Pet Food.
The company's growth plan includes a 750,000-sq.-ft. distribution hub in Edgerton. "Edgerton is an ideal location for new warehouse capacity and automated packaging operations to streamline the distribution of product to our customers throughout the U.S.," said Chad Morris, senior vice president of supply chain at Simmons.
The Emporia and Edgerton expansion projects represent $115 million in combined capital investment and will result in the creation of 177 new jobs for Kansans.
The Regional Development Association of East Central Kansas and the Kansas Department of Commerce assisted Simmons in these expansion projects.