I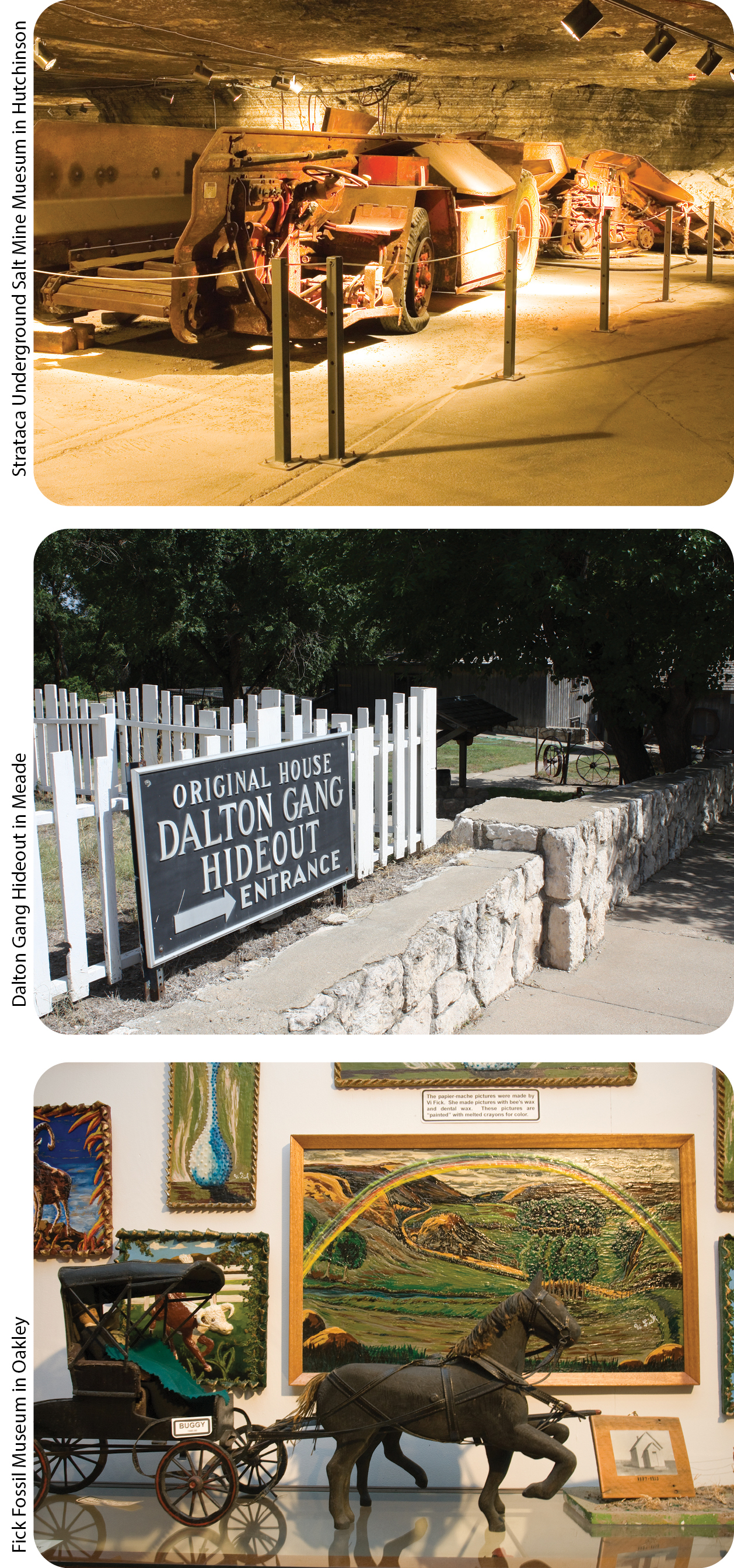 n Kansas, they like to say that every new business starts with a tourist. That's true because tourism is an economic development driver.
"Every new resident is a visitor first and each new business investment begins with a trip," notes the Kansas Department of Commerce on its official web page. "Tourism is the welcoming committee for capital investment. The marketing efforts of Kansas Tourism highlight the lifestyle and amenities of the state."
Those are more than just words on a website. The Governor's Office of Kansas and the folks at the DOC put them into action by funding the places and events that keep visitors coming to the Sunflower State and spending money.
On October 28, 2022, Gov. Laura Kelly announced grants totaling almost $2 million to boost the state's tourism sector. The funds are going directly to eight tourism projects across the state. These Tourism Attraction Sub-grants for Kansas (TASK) were presented by Lt. Gov. and Secretary of Commerce David Toland and Kansas Tourism Director Bridgette Jobe at Strataca: Kansas Underground Salt Museum in Hutchinson.
Tourism is the ninth largest employer in the state. The sector generates $11.8 billion in economic output per year, employs 66,000 people and saves the average Kansan roughly $600 annually in taxes.
"Kansas is increasingly becoming a destination state for tourists around the world," Gov. Kelly said. "By developing new and enhanced tourist attractions, we're growing an industry that employs tens of thousands of Kansans, brings billions of dollars into our economy and preserves our rich history for generations to come."
Lt. Gov. Toland added: "These grant recipients contribute greatly to the growth of sustainable and memorable travel experiences across our state. We are investing in communities across Kansas because we know the value and benefit tourism dollars bring to our local, regional and state economies."
The TASK recipients include:
City of Great Bend Convention & Visitors Bureau in Barton County
Flint Hills Discovery Center in Riley County
Grassroots Arts Center in Russell County
Horse Thief Reservoir Benefit District in Hodgeman County
Johnson County Park & Recreation District in Johnson County
Miners Hall Museum Foundation in Crawford County
Strataca: Kansas Underground Salt Museum in Reno County
The Nature Conservancy in Logan County.
"The TASK projects being awarded elevate our visitor experience and make Kansas an even greater tourism destination," said Kansas Tourism Director Bridgette Jobe. "New and improved attractions bring more visitors to our state and local communities. These same visitors will dine at local restaurants, stay in hotels and shop at local stores."
Other great places to visit in Kansas include:
The Ellis County Historical Society Museum in Hays
The Kansas City, Kansas Taco Trail, a haven for famous Tex-Mex eateries
The Rosewood Winery & Wine Cellar
The A&H Farm and Pumpkin Patch in Manhattan
The Oz Museum in Wamego
Botanica Wichita
The Haunted 1889 McInteer Villa in Hutchinson
The Buffalo Bill Bronze Sculpture in Oakley
The Land & Sky Scenic Byway in Goodland.
The Missile Silo Adventure Tours in Wilson.
For more information about places to see and things to do in Kansas, contact the Kansas Tourism office at 785-296-2009 or visit the agency's website at www.travelks.com.