I
f I went West, I think I would go to Kansas."
Heeding the words of former President Abraham Lincoln, one would be remiss to overlook the serene quality of life the state has to offer.
Home to over 2.9 million residents, the state holds a 2.3% unemployment rate, ranks 13th in higher education and 7th for infrastructure. Where cost of living ranks the second lowest in the nation, a weekend getaway has the potential to turn into a permanent Midwest staycation. 
Affordable Luxury
Zillow estimates the average U.S. home value has risen 13.5% since 2021, at $357,589 as of October 2022. In Kansas however, a home will run you about $141,511 cheaper, at an average of $216,078.
With extra cash in the bank, residents can get out and explore a state that offers a mix of indoor and outdoor activities, shopping, arts and entertainment. When it comes time to eat, the local cuisine will make you scoff at the idea of a chain restaurant experience.
Kansas rests in the heart of the United States, its temperate climate sweeps from the state's plains to its tallgrass prairies, temperatures in the state average winter lows of 30 degrees with summertime highs reaching 81 degrees.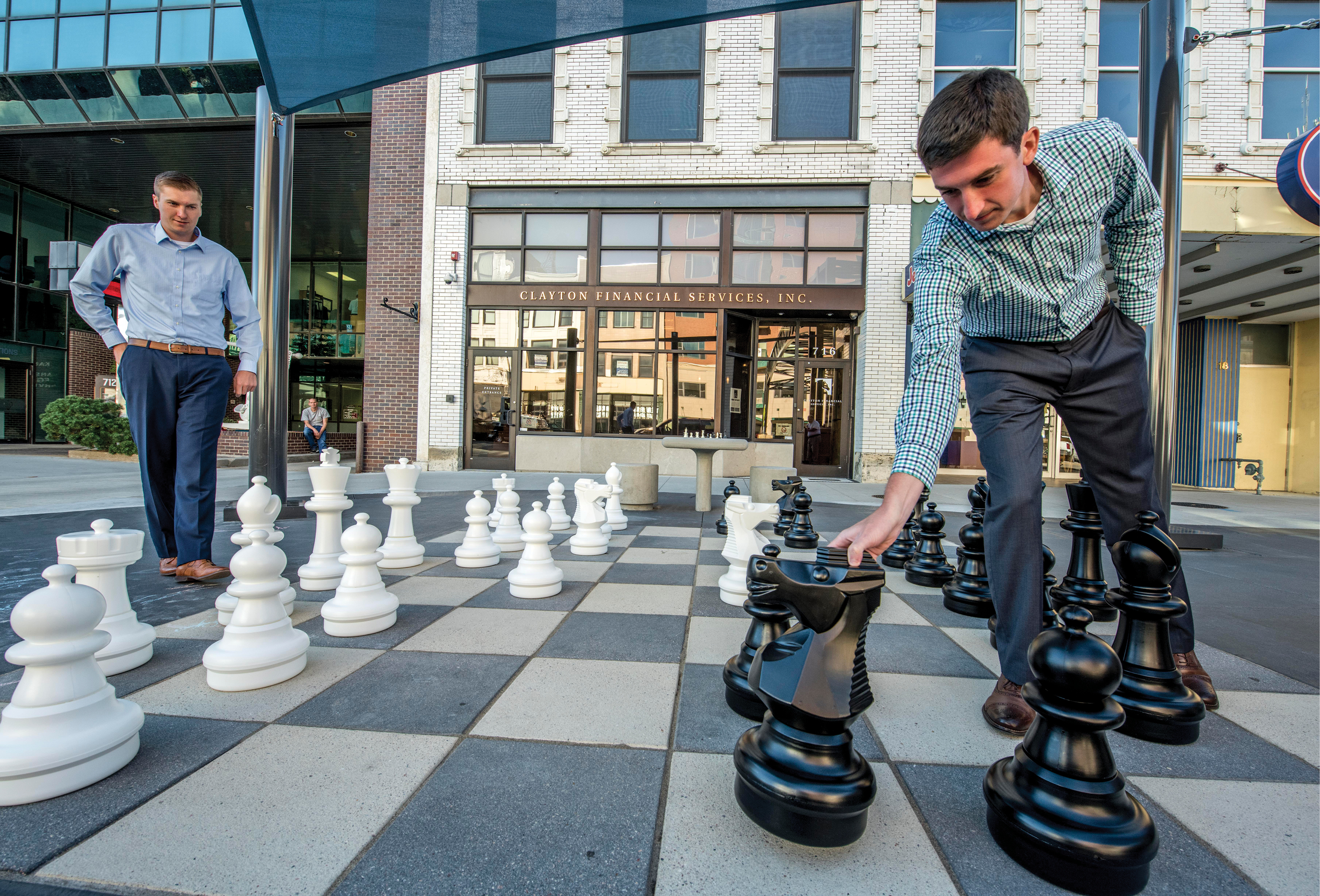 Topeka sidewalk chess
The state is made up of six analogous regions. "There are similarities among the regions, but each of the six regions seem to have their own personality and culture that makes it unique and interesting to visit," says Kansas Tourism Director Bridgette Jobe. "The word I hear most often from first-time visitors to Kansas is 'unexpected.' Many have perceived Kansas as being flat or boring, and the reality is just the opposite. Kansas is full of diverse terrain and landscapes, it has vibrant and energetic cities, it is full of tranquil and laid-back settings, plus its ease of transportation and accessibility all make it a surprise as a wonderful place to be."  
To the west, Kansas calls to outdoor enthusiasts. Up north or down south, there is no shortage of activities to pull the family out of the house. 
Here, acres of sprawling plains littered with prairie tallgrass brush against massive rock formations. Their structures display the unique story of the region's history, creating a playground for exploration. Soak in the Midwest's unique beauty from Kansas' highest point located in the northwest region on Mount Sunflower (4,039 feet, 3,300 ft. above the state's lowest point).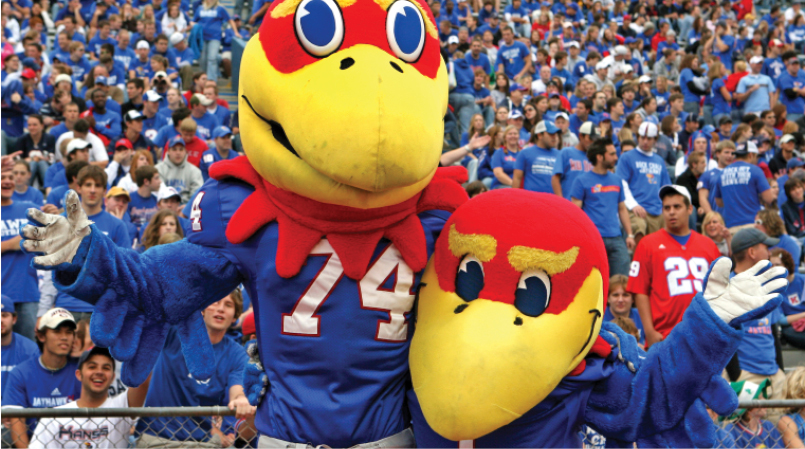 KU Football Jayhawks mascots
Photo courtesy Explore Lawrence
Eastern Kansas holds some of the last wild prairie land, and barbeque joints that will have you writing home to mom. The state's most populous cities — Wichita, Overland Park, Kansas City and Olathe — are located here, offering an array of family-friendly activities. Get a sports fix at Sporting KC or Kansas Speedway in KCK, then step out and explore art and historical museums, winding down with home-grown dining and local shopping.
Family Roots Grow Here
For those beginning a family, or adding to the roster, Kansas provides a robust ecosystem of opportunity for residents to plant their roots. In fact, U.S. News ranks the state 16th in opportunity based on affordability, economic opportunity and equality. 
For some a 875-sq.-ft. high rise apartment accompanied by a turf green space in the city is living lux. For others, a house on an acre or more miles from bustling city life goes a long way toward replenishing the soul. 
An average 19-minute commute time affords ease of travel regardless of location in the state. Small town comfort or vivacious city life can be found at a fraction of the cost compared to most of the nation. Either way, with favorable commute times there's no need to compromise on location. It's also a favorably short drive to drop off your student at one of the state's leading universities, colleges or community colleges, many of which rank highly within the Midwest.
North, east, south or west, Kansas' quality of life makes the state a special place to call home.
"I chose to live, work and raise my family in Kansas because I like its speed and the opportunities it provided my family," says Jobe. "The cost of living in Kansas is affordable. There are ample options of places to travel to throughout the state and explore. We can live in a large urban city full of nightlife and activity, and a little while later we are exploring a state park."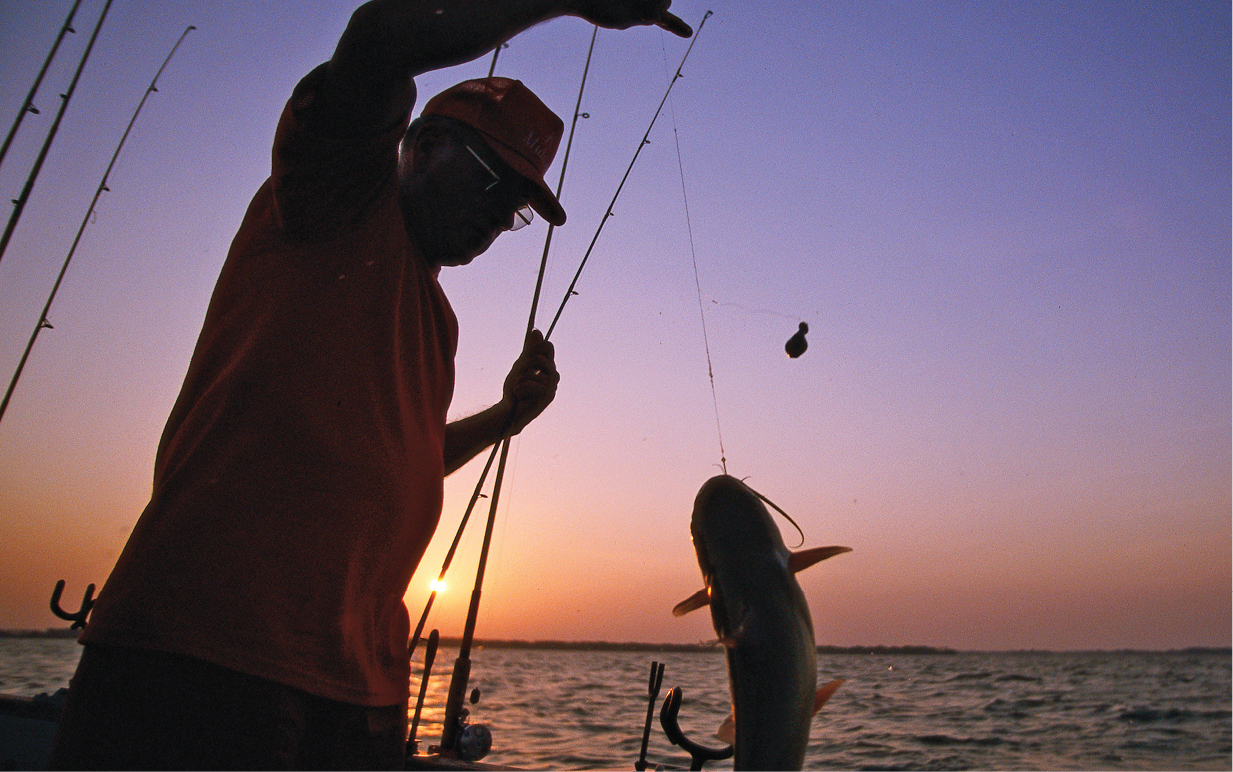 Fishing sunset
Photo courtesy Kansas Tourism