L
et's start with the obvious: Talent moves where opportunity proves abundant and the money is motivating.
It's a cat-and-mouse game. Businesses seeking a readily skilled talent base, while talent finds safety in high-value roles.
This competitive game positions states to establish routes of targeted investment to continuously score top players from both sides, boosting the local economy.
The Kansas Department of Commerce in February 2021 released "Kansas Framework for Growth," a report detailing challenges the state has been facing and steps to reposition the local economy for long-term growth and stability over the next 15 years.
Four areas highlighted throughout the report are talent, innovation, community assets and policy.
Modernizing the state's approach to workforce development training, a key focus of the talent pillar, led to initiatives and investments that support both employers and employees. Priority and future-focused initiatives take a state-wide approach to workforce development through education, training programs and industry partnerships.
What'll Ya Have?
Data from the U.S. Bureau of Labor Statistics showed that Kansas' unemployment rate hit 2.3% in June 2022, the lowest in state history. Moving forward, the state plans to continue investment in workforce services resources for employers.
The state offers a range of services to address employer workforce needs:
Incumbent Worker Training — Work-based training that allows employers to build a quality workforce and increase competitiveness. Training is provided for the purpose of averting potential layoffs or to upskill employees to move up within the company.
Kansas Industrial Training — A program designed to assist in "net new job" creation. New companies with the intended purpose of adding one or more jobs (requirements vary for expanding companies) in Kansas can train employees on specific skills needed to enter the role. The state additionally offers a industrial retraining program for current employees.
On-the-Job Training Program — Provided through KANSASWORKS, the training program allows existing and potential employees to learn new skills while making money. Employers can get up to 50% reimbursement on the wages of newly hired employees associated with loss of production and training costs.
Kansas Office of Registered Apprenticeship — Connecting employers to local talent to provide mentorship and on-the-job training, gaining knowledge and skills that lead to a long-term role within the company.
Workforce Aligned with Industry Demand (AID) — Training providers work alongside employers to create relevant curriculum and provide qualifying candidates with an opportunity to learn about the company before moving into training.
Mike Beene, assistant secretary of commerce at Kansas Department of Commerce, oversees workforce services in the state. Starting in 2007 as regional director in Southeast Kansas's Workforce Services Division, Beene is well versed in addressing pressing workforce issues faced by the state's employers.
"Employers face a variety of challenges in building, retaining and growing their workforce, including but not limited to labor participation, talent training and access to quality childcare for their employees," says Beene.
There is no limitation on how often employers can take advantage of state-wide workforce services. All sectors that make up the Kansas economy utilize these services, according to Beene, and the benefits of these programs speak for themselves.
"A skilled workforce is vital in today's business environment," says Beene. "Technology, processes and equipment are evolving. A skilled workforce is a must to meet business needs and to keep moving Kansas forward as a great place to do business."
In 2022, the state introduced two new workforce initiatives, work-based learning and a childcare services tax credit.
Kansas Work Based Learning (WBL) allows employers to showcase their industry, recruit young talent and highlight career opportunities, all while gaining first-hand experience. It's an integrated partnership among the Kansas Department of Education, Department of Commerce, Board of Regents and local workforce development boards to expand working relationships among education, economic development and business and industry in the state.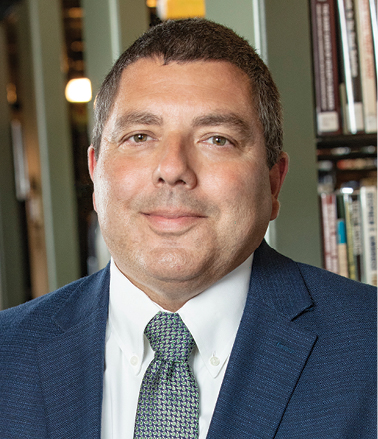 "A skilled workforce is vital in today's business environment. Technology, processes and equipment are evolving. A skilled workforce is a must to meet business needs and to keep moving Kansas forward as a great place to do business."
— Mike Beene, Assistant Secretary of Commerce, Kansas Department of Commerce
"There are five regional work-based learning intermediaries, one in each region, to connect those areas in each region," says Beene. "Additionally, intermediaries coordinate career exploration experiences in the identified career clusters for all students that may include job shadows, mock interviews, field trips, internships and career mentoring."
In May 2022, Governor Laura Kelly signed HB 2237, which included expanding state income tax credits to businesses that provide or help cover childcare costs. It's a focused move that Beene says remains an integral part of economic growth.
"This expanded tax credit to all businesses levels the playing field so small businesses can attract and retain employees, parents can cover the costs of childcare and children can remain in stable, nurturing environments," says Beene.
Rural Renaissance
For Julica Oharah, executive director of Sherman County Community Development, industry and institutional collaboration is paramount to bringing skilled talent to a rural northwest Kansas community.
Here the agriculture, cryptocurrency and cybersecurity industries are embodied in fertile land, MasterCard's CipherTrace and Goodland Tech, respectively.
Northwest Kansas Technical College aims to keep its programming and curriculum updated based on current, past and future employer and student input to keep local talent competitive for new job opportunities.
While agriculture will remain a top industry in this region, tapping into other industries is essential to rebranding and attracting both companies and labor. From medical, automotive and computer technology to engineering training programs and more, Northwest Tech is a prime example of an effective workforce service for employers in the state.
"From a standpoint in the whole community, Northwest Tech is doing a great job looking at the needs of our community and the region and adjusting their programs to find and supply workforce," says Oharah, "seeing what fits the needs of the region and communities around us to help fill those voids that we've been needing to fill for a while."
That makes the college the ideal partner for Goodland Tech, a company that provides U.S. companies top tech talent.
Ben Coumerilh moved to Goodland, Kansas, to become Northwest Tech's CIO. He had noticed the lack of technical talent or "brain drain" in these types of rural regions. Thus, with help from co-founder Richard Sparrow, Goodland Tech was born.
"They offer a program that leads to an internship, focusing on cryptocurrency and cybersecurity," says Oharah. "Students get that internship paired with the program and automatically go into the workforce."
The domino effect resulting from these partnerships aids rural communities' expansion into new industries, drawing new business investment and increasing the talent pool's depth while boosting the local economy.
Just two years old, the Sherman County Community Development organization is building a strong relationship with longstanding workforce services like KANSASWORKS, which covers the entire state. As new businesses move into Goodland, open communication within these partnerships will help Oharah and employers land ideal talent.