W
hen your state is located in the geographic center of the country, it stands to reason that logistics and distribution end-users are going to be tempted to move there.
In Kansas, that's exactly what's happening. In 2022, the state landed 21 corporate facility investment projects that qualify as "distribution warehouse" or "logistics" plants, according to the Conway Data Inc. Projects Database. This includes everything from a $1 million investment by Fridgetek Inc. in Shawnee to a $326 million investment by Heartland Coca-Cola Bottling Company LLC in Olathe.
Last year, we reported that the Sunflower State had landed 40 logistics or distribution warehouse plants over the previous three-year period, so the surge in 2022 shows that the investment pace in this sector has accelerated.
Brad Reams, director of Great Plains Industrial Park in Parsons, Kansas, says there are several reasons why logistics users want a site in Kansas.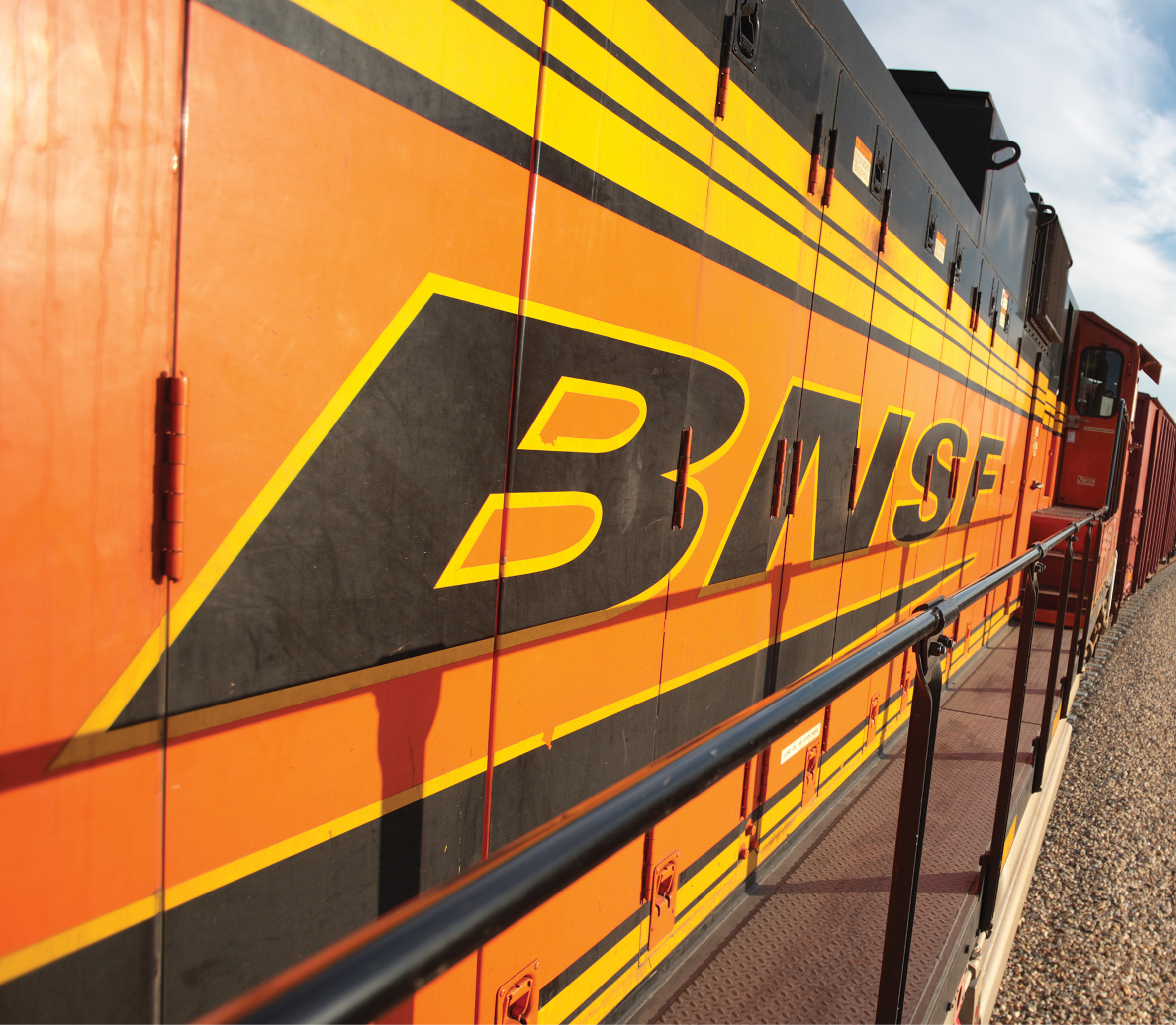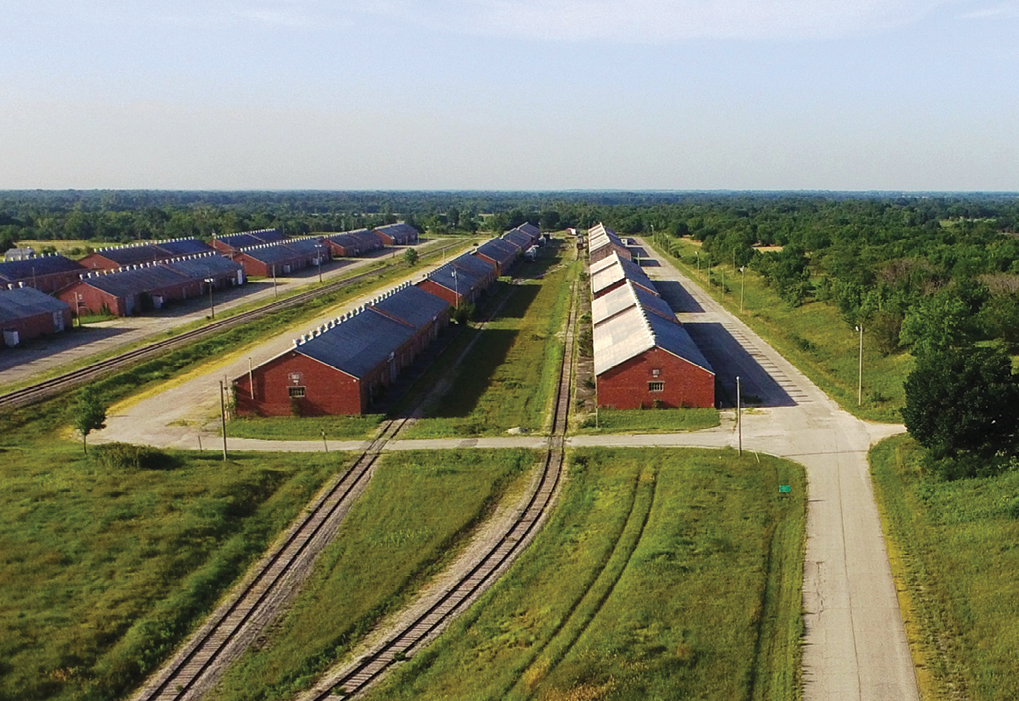 In November 2022, BNSF announced the 244-acre Dodge City Business Park had become the railroad's third Certified Site in Kansas, joining a network of 33 Certified Sites in the BNSF network that includes Kansas sites in Newton and New Century.
Photo courtesy of BNSF Great Plains Industrial Park Photo courtesy of GPIP
"What's great about Kansas is that mega-sites are a common buzzword now," he says. "Panasonic just landed a $4 billion battery plant near Lawrence [in De Soto] and it's easy to see why. We don't have to acquire land. We have it assembled already. And we have the highways, the energy and the workforce."
Great Plains Industrial Park is a former U.S. Army ammunition plant that was closed by the Base Realignment and Closure Commission in 2005. Located in southeast Kansas, GPIP is just 90 miles from Tulsa, Oklahoma — closer to that metro than any major market in Kansas.
"Parsons has always been a large railyard — the third largest railyard in the U.S. outside of New York and Chicago," says Reams. "We have 2,900 acres under option now for a solar array utility-scale development that is being built on our property. We are following through with clean-energy projects, and electric mobility is one of our target industries."
Spanning some 15,000 acres, GPIP is larger than Denver, says Reams. "We have 1.25 million square feet of warehouse space under roof. We are ready for a big company."
Spreading the Wealth
So are other communities in Kansas. In late 2021, Gov. Laura Kelly welcomed 100 new logistics jobs to Bonner Springs, part of the KC metro area, when Medline, the country's largest privately held manufacturer and distributor of medical supplies, announced it would invest $77.5 million to build a new distribution center in town.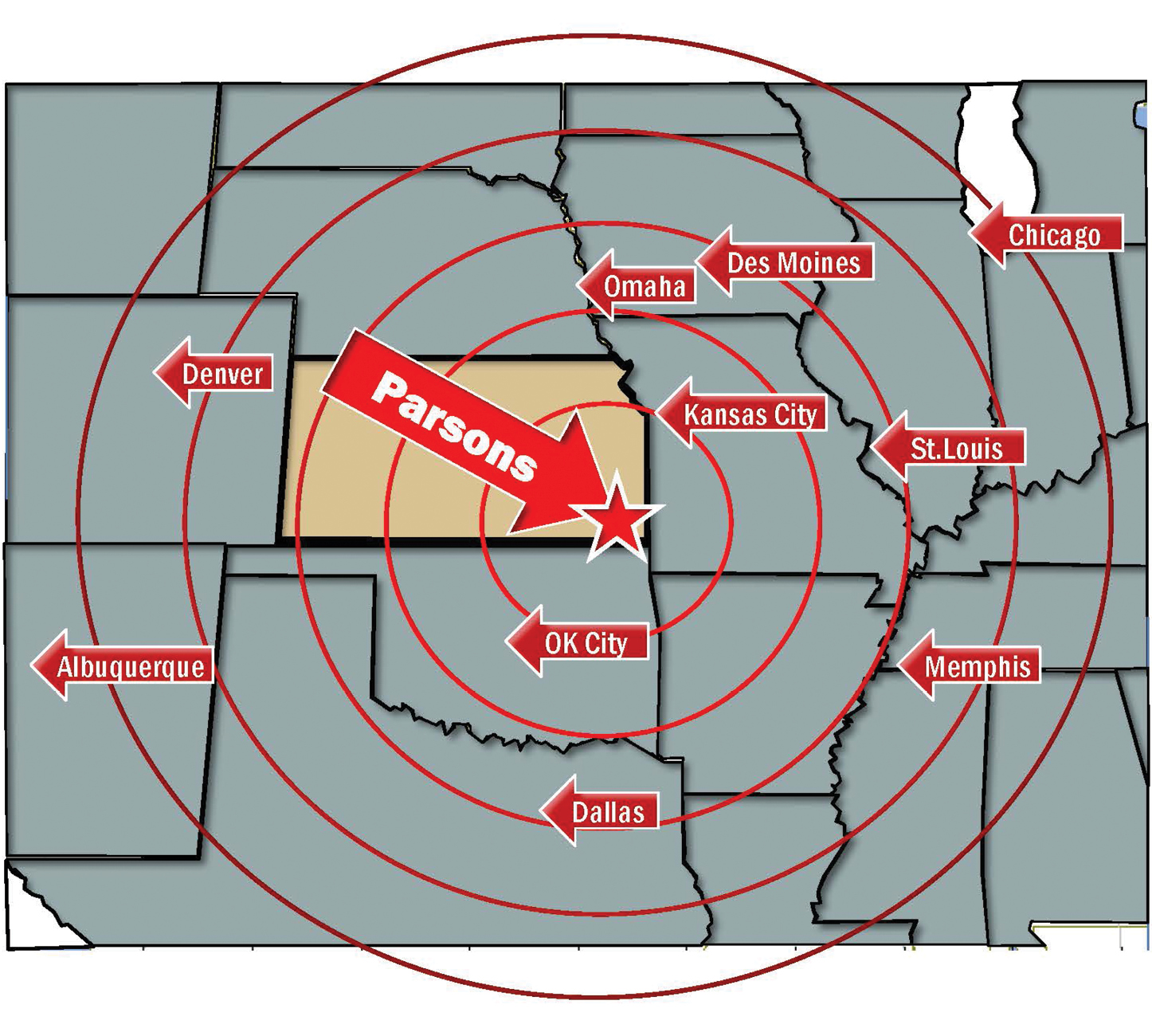 Image courtesy of GPIP
In April 2022, Kelly announced that 127 new logistics jobs would be coming to Olathe as part of a Lineage Logistics distribution center investment. The $110 million plant will serve as a warehouse for Smithfield Foods Inc., a vertically integrated food company and the world's largest pork processor. Also in 2022, Fagron Compounding Services announced a $31.2 million plant investment in Sedgwick; and Kalmar Solutions invested $19.5 million in Ottawa.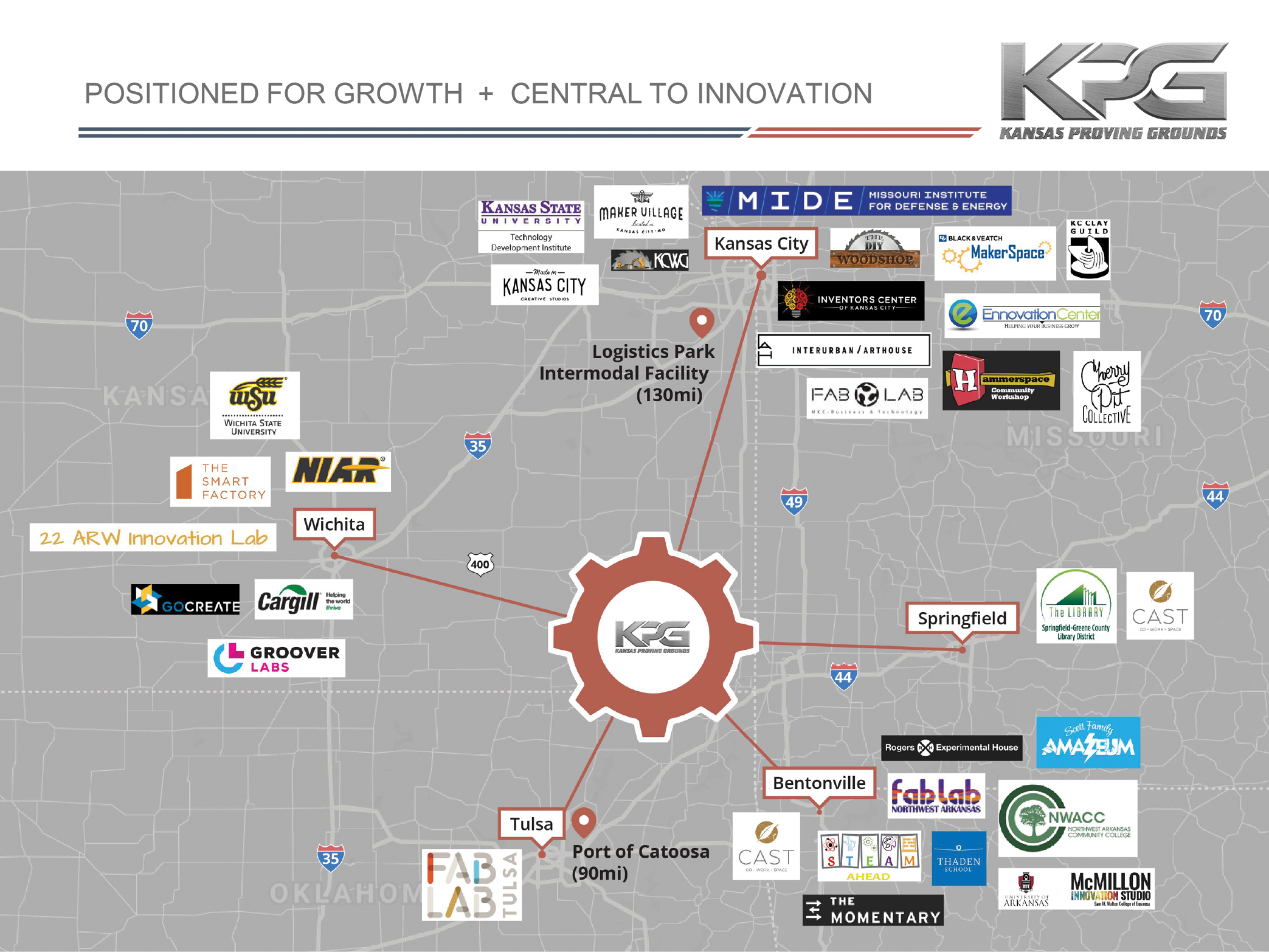 Image courtesy of GPIP
Reams says projects like this are coming to Kansas because communities and developers are willing to invest in the infrastructure it takes to support them.
---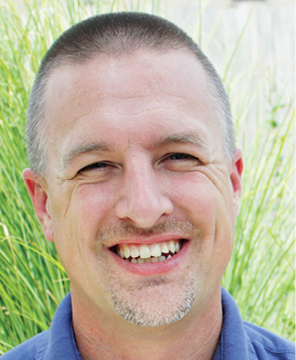 "We don't have to acquire land. We have it assembled already. And we have the highways, the energy and the workforce."
— Brad Reams, Director, Great Plains Industrial Park, Parsons, Kansas
---
"In 2014, AT&T came in and laid fiber in our industrial park," he says. "And we are now undertaking our second major rail project — a 13.5-mile loop. Water lines have been improved; and we are looking at upgrading our water treatment plant and sewage treatment facilities."
Worker Training, Incentives Close Deals
Like many small towns throughout Kansas, Parsons also offers worker training resources to growing companies that need to hire more workers. "We have six community colleges and four universities in the region," Reams notes. "We signed an agreement with the local community college about 18 months ago to provide training for workers at companies on site."
Incentives for logistics end-users in Kansas can be generous, adds Reams.
"In Kansas, we have the APEX bill [the Attracting Powerful Economic Expansion Act]. It helped us land Panasonic. Locally, we can offer 10-year tax abatements. We have quick permitting. It takes 60 to 90 days max. We have a Foreign Trade Zone. WATCO operates it. We are FTZ 161D out of Wichita. We have 680,000 square feet of warehouse space and 33 buildings designated as FTZ."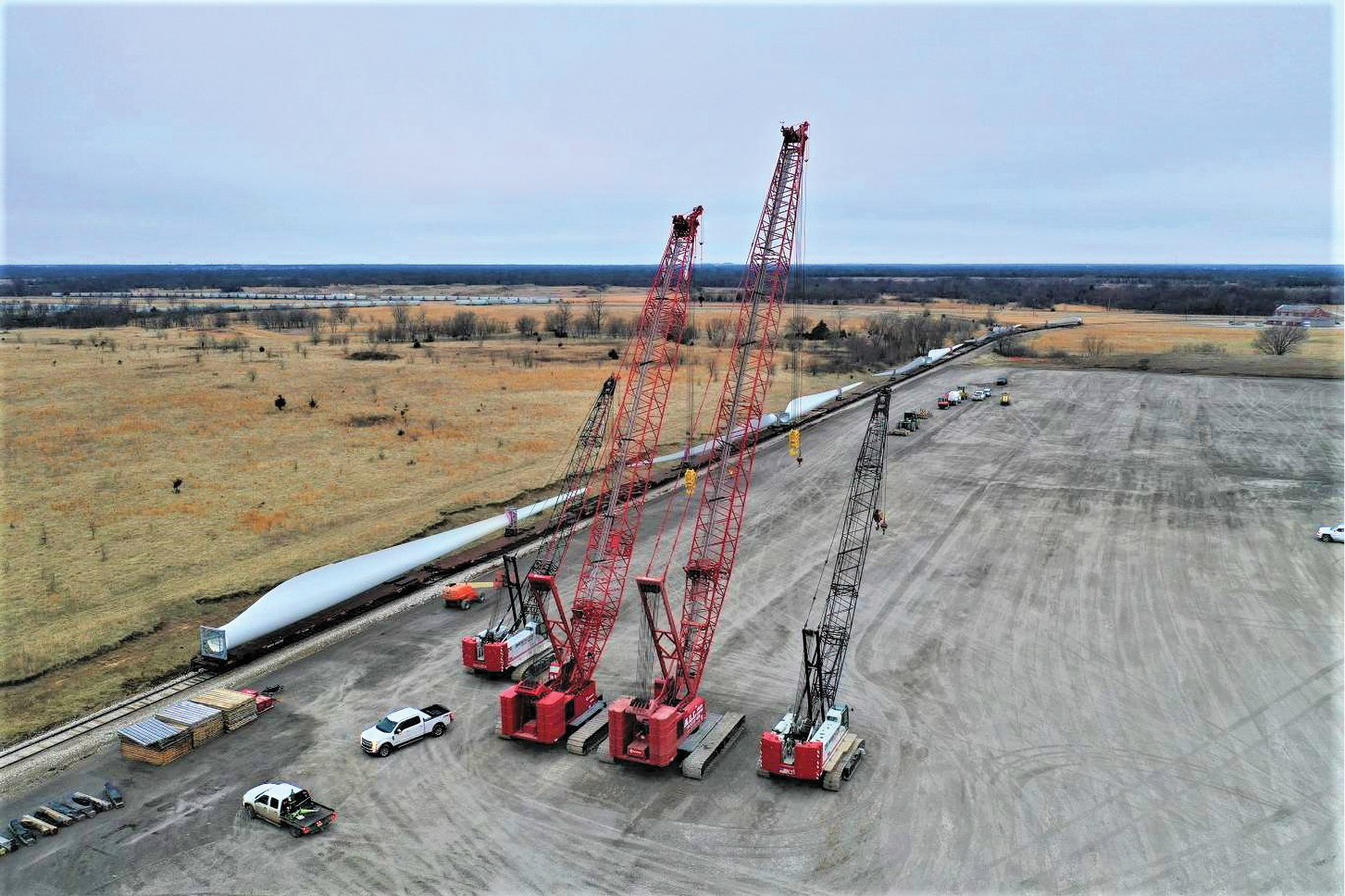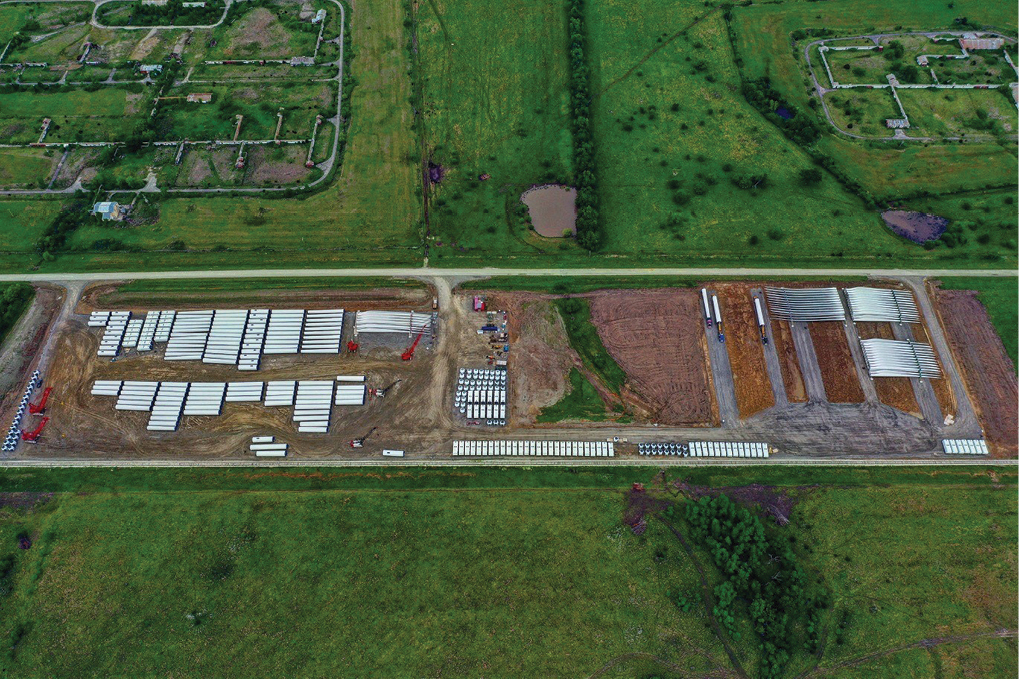 Great Plains Industrial Park
Photos courtesy of GPIP