D
ig into the national data and you'll find Kansas playing a more and more prominent role in sparking innovation.
The Q3 2022 Venture Monitor report from PitchBook and the National Venture Capital Association showed no fewer than nine deals that took place in the bistate Kansas City area, including three in Kansas: surgical device firm Artio Medical's $28 million late-stage funding in Prairie Village; Olathe-based biotech firm Ronawk's $2 million early-stage funding; and an $11 million investment in software firm Idle Smart, based in Overland Park.
Artio Medical last spring received FDA approval of its first device, a product called the Solus Gold Embolization Device, designed to reduce or block blood flow in blood vessels. The company's growth, however, is flowing nicely. In December 2021 the City Council of Olathe approved a development agreement granting land to the company for commercial manufacturing operations where Artio plans to build two commercial manufacturing buildings on an 18-acre parcel. The agreement also grants Artio the right to to acquire adjacent land for a third building, potentially bringing the total project to over 150,000 sq. ft. and creating more than 200 new jobs.
The company two years ago changed its name from Metactive Medical to Artio, a Latin word meaning "to place with a tight fit." By every indication, Prairie Village, Johnson County and Kansas as a whole are the right fit for the company.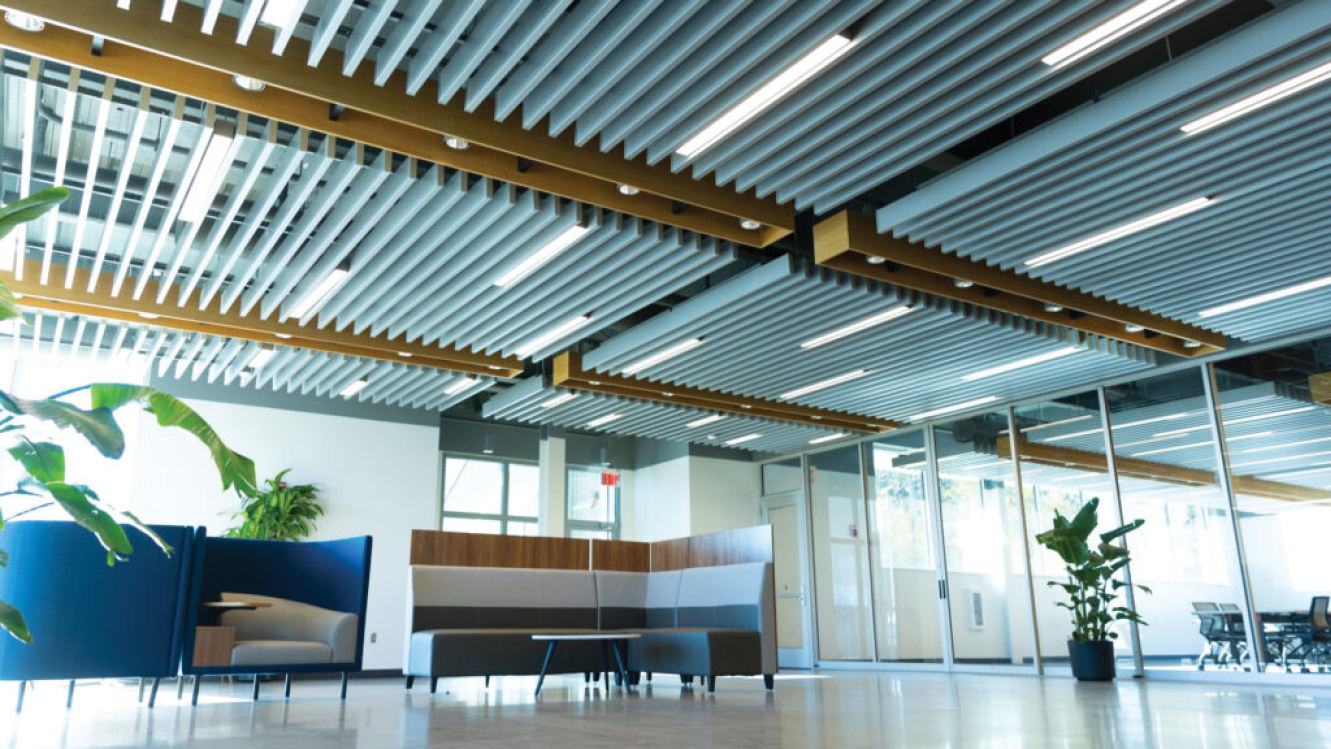 Phase III of KU Innovation Park opened in summer 2022, providing ample space for resident companies to continue expanding while new startups continue to multiply.
Photo courtesy of KU Innovation Park
"This is an exciting time for Artio as we prepare for the commercialization of our first products and scale our commercial manufacturing capability," said Wendy Sawyer, senior vice president of operations and quality for Artio Medical. "The combination of a skilled work force, a community with an exceptional and affordable quality of life, the availability of adjacent land to accommodate future growth, and an attractive incentive package made Olathe the right choice."
Rock Chalk
In just the bio space alone, according to BioNexusKC, facilities ready to foster innovation and build partnerships include Biomedical Devices of Kansas (BMDK), a contract medical device company in Tonganoxie (northeast of the university town of Lawrence on the KC outskirts) that offers a business accelerator for human or animal health medical device companies. The operation provides design services, proof of concept, prototypes and production for from concept to commercialization.
In Lawrence proper you'll find KU Innovation Park (formerly the Bioscience & Technology Business Center), which began as a 51,400-sq.-ft. facility with wet lab and office space and offers "professional business services to emerging bioscience and technology companies, spinouts from KU, KU research collaborations and established companies benefiting from close proximity to university assets." A separate 20,000-sq.-ft. facility, known as the BTBC-KUMC Facility, is located at the University of Kansas Medical Center in Kansas City, Kansas.
Officials in summer 2022 held the grand opening for Phase III of KU Innovation Park, a 68,000-sq.-ft. wet lab and office building supported by $7.8 million from the U.S. Economic Development Administration. "There isn't a whole lot of wet lab space in the region. It's expensive to develop, and if a company wanted to grow, they typically had to leave the region," said Adam Courtney, KU Innovation Park's CFO. "Our facility fills that gap, and we continue to see high demand for the space."
The 63 current and graduate companies affiliated with KU Innovation Park have created 590 jobs and $36 million in payroll. Leaders expect the new building to house 12 companies and anticipated the space would be completely booked before 2023 rolled around, primarily because companies in the park's earlier phases are ready to grow more. A separate $1.5 million EDA Build to Scale investment will support a new accelerator suite program and space to house additional startup companies on site.
"These facilities will help to diversify our economy by growing more tech, research, science and business jobs," Courtney said in a November 2022 release. "They will also make it more resilient."
The ultimate goal? Ten buildings and 800,000 sq. ft. of space, which would host as many as 4,000 jobs.
Other Places, Innovative Spaces
Plug and Play Topeka runs an animal health program that launched its first cohort of startups in 2020 based in part on interest from corporate partners including Hill's Pet Nutrition, Cargill and utility Evergy. The organization in August 2022 named 12 more startups in its fourth cohort. Spanning five countries, their innovations range across food safety, sustainable packaging, AI, alternative proteins, pet health and wellness and livestock monitoring. "We are lucky to have such engaged corporate partners that aren't afraid of change and willing to think innovatively to help disrupt and shape this industry," Lindsay Lebahn, program manager for Plug and Play Topeka, says. "We currently have 12 pilots/projects between our corporate partners and startups they have met through Plug and Play including two partnerships, Hill's and Bond Pet Food as well as Cargill and Sten Co."
Asked how Silicon Valley-based Plug and Play chose Topeka, she says, "Topeka was very bold! GoTopeka, the economic development arm of The Greater Topeka Partnership, actually came out to Plug and Play Headquarters and pitched the idea to open a vertical in Topeka around Animal Health. They presented the entire vision right off the bat. It was the first time an economic development group had ever approached us."
That proactivity is part of what she would convey to corporate decision-makers.
"I still think we are a hidden gem," she says. "Our region is very welcoming and collaborative, which are two huge pieces of the puzzle. We are surrounded by top universities and government advocacy being the state capital and have robust incentives programs that hopefully make it hard to fail."
Other sites cultivating Kansas innovation include the Edge Collaboration District in Manhattan, where Kansas State University Office and Research Parks has overseen development of multi-tenant and dedicated office and lab buildings adjacent to the KSU campus and the National Bio & Agro-Defense Facility (NBAF) "with several shovel-ready sites available."
Among the companies in the district are Garmin International, Merck Animal Health, ag-tech innovator Topcon Agriculture, U.S. Stone Industries and an office of the U.S. Department of Agriculture. K-State Office Park says five phases — including a proposed Ag Innovation Hub — will add 310,000 sq. ft. of flexible research and office space to the community when completed.
The Kansas State University Research Foundation does business as K-State Innovation Partners, which has tallied 175 economic partnerships to advance client companies, invested in or helped launch 18 companies and was involved in 35 technology licensing agreements in FY 2020.
Sherilyn McRell, operations manager for the KSU Foundation, tells me the goal of the Edge Collaboration District "is to provide state-of-the-art co-location opportunities for partners who enhance academics and research on campus, contribute industry expertise, promote regional and international collaborations, access student talent and align with the university's land-grant mission."