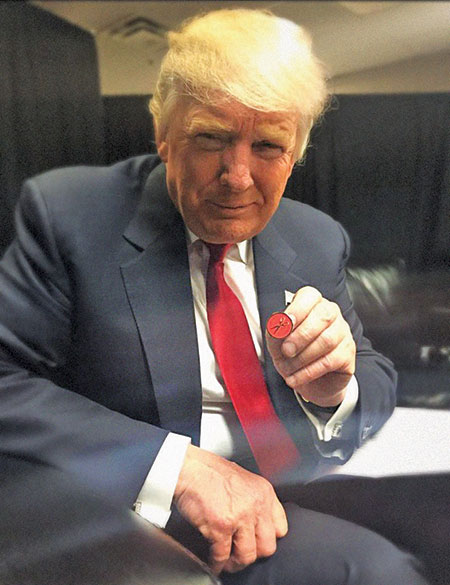 It's a common complaint. Too much red tape in government. Kentucky Gov. Matt Bevin has heard it too, but he is doing something about it.
In July 2016, Gov. Bevin unveiled the Red Tape Reduction Initiative, a program to eliminate as many as one-third of Kentucky's administrative regulations within the next three years.
"As a business owner, I understand firsthand how difficult it can be for a new or growing business to be aware of, understand and comply with every government regulation," Gov. Bevin said. "While some regulations are very necessary and protect the public safety, others can stifle economic growth, impose unnecessary costs on businesses and impede private sector investment. These costs all get passed through to the consumer. I constantly hear from business owners that confusing government mandates and red tape are huge challenges for them. This suffocating red tape is a problem that must be fixed and, with the help of all Kentuckians, we intend to do just that."
Kentucky's initiative is based on a similar effort in Canada, and the early results have been extremely successful. In just the first six months, nearly 30 percent of the state's regulations were reviewed, and nearly 700 of them — 54.8 percent — needed either repeal or amending.
Kentucky's business leaders have been encouraged by the progress of the initiative so far.
"The Red Tape Reduction Initiative has set the tone that Kentucky's government wants to assist manufacturers and businesses to be successful," said Greg Higdon, president and CEO of the Kentucky Association of Manufacturers. "This is a very positive development."
"We have actually been surprised — and pleased — with the progress that has already been made," added Gay Dwyer, vice president of government affairs with the Kentucky Retail Federation. "The fact that so many existing regulations have been either repealed or proposed for repeal indicates the Bevin Administration's commitment to removing unnecessary burdens on Kentucky businesses."
"I've been amazed at the pace of the work being accomplished on the Red Tape Reduction Initiative," explained Steve Stevens of the Kentucky Association of Realtors. "I commend Gov. Bevin for his strong push in this effort and the state's agencies for
their diligence."
Gov. Bevin also has taken the unique step of asking members of the public for suggestions on regulations to be cut or amended. Thousands of people have visited RedTapeReduction.com and have suggested hundreds of regulations that should be reviewed.
The Red Tape Reduction Initiative will continue to gather momentum in 2017 as more of the regulations are scrutinized, scrubbed and scratched. Lawmakers are even being encouraged to start looking at outdated or onerous state laws that, in addition to regulations, need attention. And there are indications Kentucky's action are gaining traction in Washington.
"Let's hope that the Red Tape Reduction Initiative will be seen by the next administration in Washington, D.C., where they will follow Gov. Bevin's lead," added the Association of General Contractors' Ron Wolf.