When you land safely on a runway, you should thank Kentucky. There's a good chance the components for the landing gear and carbon brakes were made here."
Stewart Ditto, executive director of the Kentucky Aerospace Industry Consortium, made those comments when discussing the pivotal role Kentucky plays in aerospace manufacturing and aviation safety.
"In manufacturing, we're one of the national leaders in landing gear and carbon brakes," said Ditto, a former Marine Corps pilot. "With Meggitt Aircraft Braking Systems in Danville and Safran Landing Systems in Boone County in Northern Kentucky, we play a vital role in making sure that pilots and their passengers land safely."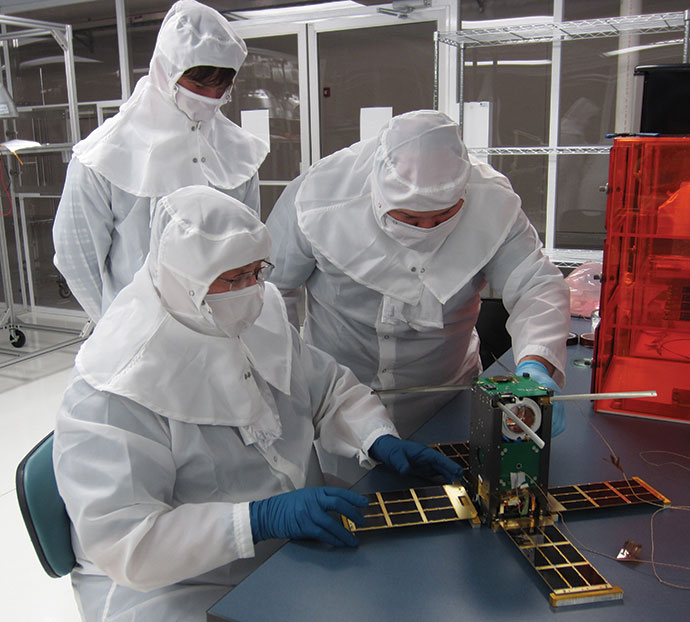 That's not all Kentucky does. When you consider the sheer size of the aerospace sector in the commonwealth, the numbers are impressive. Almost 80 facilities directly involved in the aerospace and defense cluster employ nearly 19,000 workers in Kentucky. Hundreds more indirectly related firms contribute employment and economic momentum as well. The industry also exported $11.7 billion in exports in 2017, making Kentucky the No. 3 state in America for total aerospace exports.
Kentucky's aerospace manufacturers include some of the biggest names in the business: Raytheon, GE Aviation, Lockheed Martin and others. 
"There's been a migration of aerospace firms from the West Coast to the Mid-South, and the reasons are obvious," Ditto said. "They're seeking lower costs, a right-to-work state and better business regulation."
The location factors in Kentucky for aerospace, he adds, are abundant. 
"Our location is central to the industry. We're the only state with three air shipping hubs — UPS, DHL and Amazon Air. That is significant," Ditto said. "The ability to export internationally is huge. And we're extremely close to major OEMs. GE Aviation operates plants in Hebron and Madisonville, plus a third plant on the Ohio side of the river."
---
"There's been a migration of aerospace firms from the West Coast to the Mid-South, and the reasons are obvious. They're seeking lower costs, a right-to-work state and better business regulation."
---
The presence of key players in the aviation supply chain helps lure investors as well. The state holds a leading role nationally in aluminum, with numerous smelters, recyclers, rolling mills, finishing operations and downstream fabricators.
Braidy Industries is building a $1.68-billion aluminum rolling mill in northeast Kentucky near Ashland, capable of producing aerospace-grade aluminum.
Blackhawk Up: A Willing Workforce
A strong military presence doesn't hurt either. 
"Fort Campbell aviation units and Fort Knox assets attract aerospace firms, as do the Lockheed Martin special operations at Bluegrass Station," Ditto said. "Plus, Wright-Patterson Air Force Base is just to the north of us in Dayton, Ohio. Coupled with our lower energy costs in Kentucky, you won't find a better location in North America."
Kaylah West and Bill Smrtic agree. Co-founders of Blackhawk Composites Inc. in Morgantown, they've been building their carbon fiber composites business to serve the rapidly growing aerospace sector in the region.
---
Almost 80 facilities directly involved in the aerospace and defense cluster employ nearly 19,000 workers in Kentucky.
---
"We were founded here to build composite cowlings for aircraft engines," West said. "We have 15 employees now and are looking to hire more by the second quarter of this year. We have 40,000 square feet, but we're already talking to local officials about the possibility of needing to expand. We're conveniently located just off Interstate 65 and not far north of I-40 — major north-south and east-west arteries."
Blackhawk announced a $200,000 capital investment at its Morgantown plant in 2018 and has upgraded its equipment and machines. According to West, the workforce makes that possible. 
"We have a good county for workforce," she noted. "They are willing to be trained. This is unique manufacturing in the area. We can also recruit composite engineers to come here from different areas. This is a good central location for us. Workforce was one of the selling points for why we chose this area."
Others in the industry concur.
 Luke Durudogan, president of Meggitt in Boyle County, said, "Every time we've invested here, the community and state have reaffirmed this is the right location for future growth."
A roll call of investors attests. FEAM Aero announced an $18-million, 100-job expansion in Boone County in 2018; Meggitt announced a $5.5-million expansion in 2017; and Safran announced a $150-million, 84-job expansion in 2016.
---
Blackhawk employs 15 people at its 40,000-square-foot plant in Morgantown and supplies carbon fiber composites to a variety of aircraft.
---
Smrtic of Blackhawk said he expects plenty more to join the 30 aerospace firms that have announced $1.54 billion in investment and 1,112 planned new jobs in Kentucky since 2015.
"There is a lot of room for growth in Kentucky," Smrtic said. "I moved here from Tulsa, Oklahoma, where aerospace is huge. Kentucky has plenty of space to accommodate more investors."
Taking Europe by Storm
Ditto is even more bullish. 
"Aerospace can be Kentucky's key economic driver," he said. "We are building a united, connected and robust supply chain in this state. We've developed a consortium that is dedicated to unifying this industry within the state. My advice to aerospace executives in other locations is simple: you can expand to Kentucky and immediately be connected to our supply chain."
Ditto has a huge ally in Frankfort, too. Gov. Matt Bevin took a delegation of state economic development leaders to England last July to visit the biennial Farnborough International Airshow. The delegation met with industry leaders to discuss potential growth in Kentucky.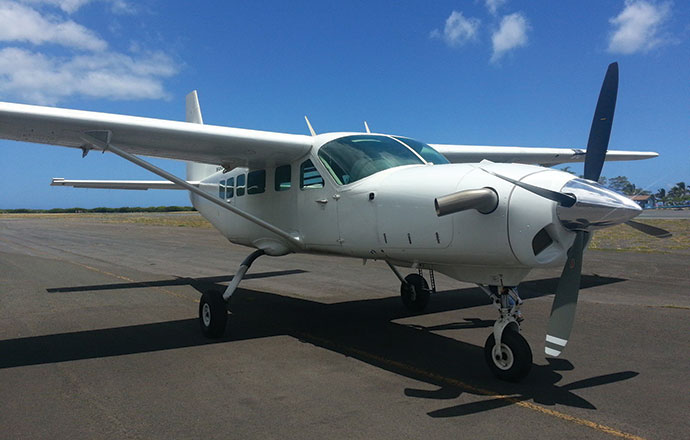 "Kentucky is a top-flight location in the U.S. for aviation and aerospace engineering, manufacturing and R&D," Gov. Bevin said. "We offer formidable advanced manufacturing resources and experience in addition to nationally recognized workforce programs, a wealth of available sites in attractive communities, and logistics hubs delivering products across the globe overnight."
Bevin and his team at the Kentucky Cabinet for Economic Development spent four days meeting with various aerospace companies at Farnborough, about a year after meeting with major international aerospace firms at the biennial Paris Air Show in June 2017.
Those visits are already paying dividends. According to the Cabinet, total aerospace exports jumped 7.4 percent from 2016 to 2017, and then an additional 6.5 percent through September 2018.
The proof is in the numbers: Kentucky is on the fast track to becoming a national leader in the aerospace industry.