When you think of the food and beverage industry in Kentucky, you may only envision bourbon and fried chicken, but what you should see is a booming industry investing billions of dollars in the state over the past few years. Add in a burgeoning agritech sector and an increasing number of businesses with a broad range of specialties within the food production process, and it's clear food and beverage companies are helping to secure the future of the commonwealth.
Despite the challenges businesses faced throughout the country and around the globe in 2020, Kentucky's food and beverage sector continued to grow. Last year, 53 new location or expansion food and beverage projects were announced, totaling nearly a billion dollars in proposed investment with the potential to create 1,500 jobs.
In total, Kentucky's food and beverage sector includes more than 350 manufacturing, service and technology facilities from every stage of the food production process that employ over 52,000 people. Since 2014, the industry has announced more than 350 new location or expansion projects, expected to generate over $5.7 billion in investment and over 9,400 full-time jobs in the years ahead. The industry is a major contributor to the mission of Gov. Andy Beshear and his administration to create a promising future for Kentuckians.
"We are proud of the continued growth of our state's food and beverage sector, as it plays a front-line role in building a stronger, brighter economy," Gov. Andy Beshear said. "The commonwealth has long been a national player in agriculture, and our historic bourbon industry has never been stronger. Our great workers, favorable business climate and status as a logistical hub make it easy to see why so many companies are making their home in the commonwealth."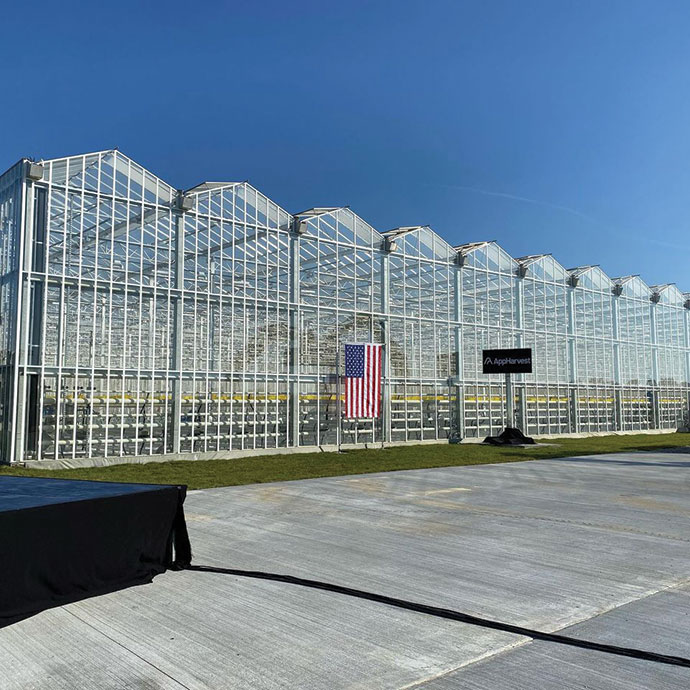 One company making its home in Kentucky is Wilde Brands Inc., a company founded in 2017 to produce high-protein, keto diet-friendly snack chips made from all-natural chicken breast. In September, the Boulder, Colorado-based company announced plans to locate a production and distribution facility a few miles southeast of Lexington in the community of Winchester. The new $9.78 million facility is creating 50 jobs and allowing Wilde Brands to expand its line of products to include a first-to-market pork chip, which hits store shelves this year.
That growth has extended to existing Kentucky businesses.
In early 2021, Gov. Behsear and executives from T. Marzetti Co. announced the company's pandemic-paused expansion project was back and bigger than ever. What had been a 140-job, $93 million expansion to produce more dressings, dips and sauces at the facility in Horse Cave will now create 220 jobs with a $133 million investment.
Marzetti and its sister company located next door — Sister Schubert's Homemade Rolls — both of which operate as subsidiaries of Lancaster Colony Corp., together have announced more than $313 million in projects with the creation or commitment to create nearly 800 jobs in Kentucky's South Central region.
Agritech: The Future Is Now
A primary goal for Kentucky's state and local economic development leaders has been to secure Kentucky's future through the growth of the rapidly evolving agritech industry. Since taking office in 2019, Gov. Beshear has led that charge.
In 2020, he announced Kentucky's AgriTech Advisory Council, which includes representatives from state government, colleges and universities and agritech companies throughout the state.
Jonathan Webb, founder and CEO of AppHarvest, is a member of that task force. In October, he hosted the grand opening of his company's first high-tech greenhouse in Morehead — a massive, 2.76 million-square-foot operation to produce tomatoes and other fresh produce. He also announced AppHarvest will locate two additional greenhouses in Madison County, which are expected to create hundreds of agritech jobs in the years ahead. Webb said AppHarvest and the state have a common goal in looking to ensure Kentucky's future is one of opportunity.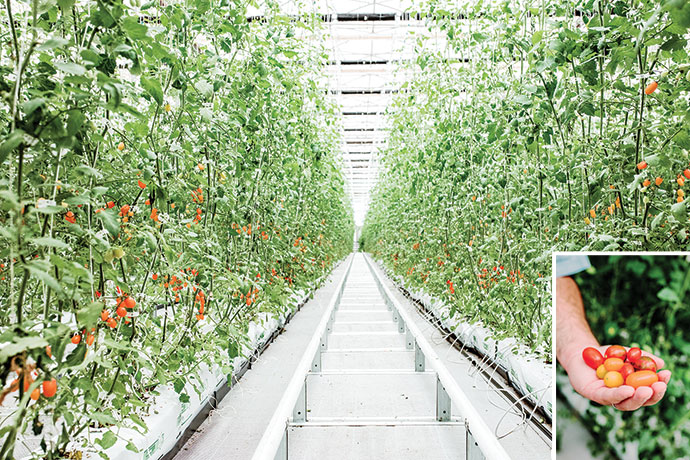 "The world is looking to Kentucky as a leader in the field, as the building of our controlled environment agriculture facility in Morehead has captivated onlookers from around the globe," Webb said. "As one of the world's largest structures, it's creating a forward-thinking economy that's focused on improving nutrition, using less of our precious natural resources and creating better, high-paying jobs. This task force provides the support of government and universities that is essential to creating the robust ecosystem we need to transform American agriculture."
The company invested more than $100 million to construct the mega-greenhouse, with plans to distribute approximately 45 million pounds of produce to grocery stores throughout the Eastern U.S. Production includes digital monitoring, sun and LED lighting, recycled rainwater and non-chemical growing practices. More importantly for Kentuckians, the project creates 285 job opportunities in Eastern Kentucky with the expectation of substantial expansion in the near future.
Another company represented on the Council, Kentucky Fresh Harvest, also cut the ribbon on a $20 million high-tech greenhouse in 2020, a project expected to create up to 75 jobs in the Stanford community. KFH planted their first crop of five varieties of snacking tomatoes in April of last year. The company not only began operations while adjusting on the fly to new guidelines to combat the pandemic, but did so with great success. KFH had already filled over 30 of its announced positions through last fall and has plans to add additional staff throughout 2021 and in the coming years.
The commonwealth's logistical and geographic advantages play a vital role in companies like AppHarvest, KFH and other food and beverage-related companies locating and growing in the Bluegrass State. In fact, a trucker departing from Kentucky can arrive in 20 states across the Midwest, Eastern Seaboard and South with just a day's drive. Three global air shipping hubs — UPS Worldport, DHL and Amazon Air — help guarantee Kentucky companies get their products to market as quickly as possible. With access to 10 interstates and 10 parkways, 2,600 miles of freight rail and over 1,600 miles of commercially navigable waterways, Kentucky offers companies numerous options to ensure products reach their destination.
That all adds up to an industry on the rise with its eye on long-term growth. In Kentucky, food and beverage and agritech companies hold the key to a sustainable future, and that future starts now.