Officially launched in July 2020 and up and running since the fall, Kentucky Commercialization Ventures (KCV) is off to a fast start in its mission to harvest research that springs from the state's regional universities and technical schools.
A statewide strike force for commercialization, the KCV team has already helped to launch two startups and earned the SBA's $25,000 Visionary award in its Lab-to-Market Inclusive Innova-tion Ecosystem Prize Competition.
Part of Governor Andy Beshear's emphasis on making Kentucky an innovation leader, KCV represents a unique public-private partnership between the Kentucky Science and Technolo-gy Corporation (KSTC), the Kentucky Cabinet for Economic Development's KY Innovation of-fice, the University of Kentucky, the University of Louisville and the Kentucky Council on Post-secondary Education. It serves Eastern Kentucky University, Kentucky State University, Morehead State University, Murray State University, Northern Kentucky University, Western Kentucky University and Kentucky's 16 community and technical colleges.
"We have all this wonderful talent, and we're trying to draw attention to it," said Monique Quarterman, hired in September as KCV's first executive director. "There are so many positive things going on across the state."
Drawing on the resources of the Research I institutions, the Universities of Kentucky and Lou-isville, both of which boast their own technology transfer operations, KCV offers business and legal know how to help regional university researchers protect their intellectual properties and get them out of the lab and into the marketplace. KSTC, a nonprofit that's led several STEM and innovation initiatives over 30 years, contributes to the wrap-around resources for KCV's innovative startups.
Eastern Scientific, a startup launched from Eastern Kentucky University in December 2020, is an early success story. Aided also by a grant from Eastern Kentucky's Innovation Fund, East-ern Scientific aims to market an E" .coli test kit by the end of the year.If it weren't for KCV, I would have had to invest a tremendous amount of mental effort into figuring out how to handle the business end of it," said Dr. Jason Marion, Eastern Scientific's founder.
"With the assistance I'm getting from KCV," Marion said, "I'm able to focus on developing the product."
A Home-Grown Leader
Quarterman brings to KCV an impressive resume and a compelling personal story. The Ken-tucky native, a University of Louisville graduate and former commercialization project manager there, most recently was principal of the Louisville-based consulting firm Quartz Smith Strate-gies. She got her first taste of entrepreneurship during high school, through a program spon-sored by Future Farmers of America.
"Here's me, this aimless kid from Hardin County, product of a military family, who comes across this really energetic adviser who really believes in me and thinks I'm smart and thinks I have an idea that can really go somewhere," said Quarterman. "And that's how it took for me. Thirty years later, here I am. Those opportunities add up over time."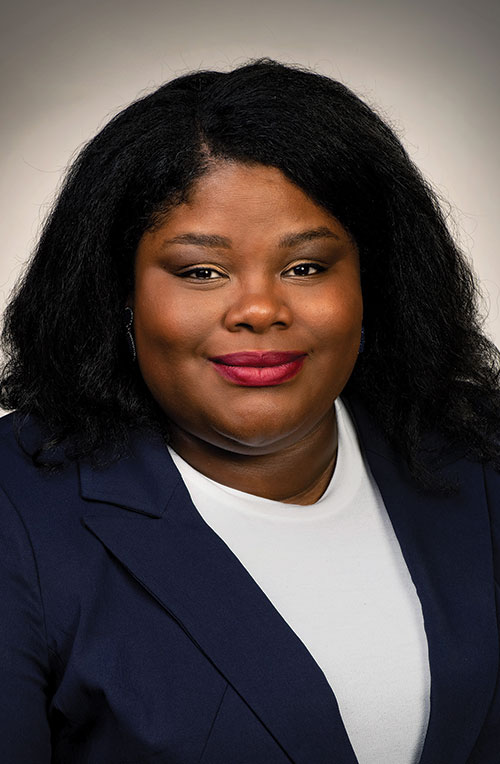 ---
"We have all this wonderful talent,and we're trying to draw attention to it. There are positive things going on across the state."
---
The biggest part of KCV's work is to help patent and license ideas that might otherwise hit the cutting room floor at Kentucky's regional universities and technical colleges. Long-term, Quar-terman envisions the expansion of a "startup culture" that can transform the cities of Rich-mond (Eastern Kentucky), Frankfort (Kentucky State), Morehead (Morehead State), Murray (Murray State), Highland Heights (Northern Kentucky), Bowling Green (Western Kentucky) and beyond.
"We approach it from an economic development perspective," Quarterman said. "Tech-based companies and tech-based industries produce more, they produce more talent and more skilled talent, they produce more successful startups and more profitable startups. And they produce thriving communities that are connected to opportunities in ways they've never been before. Our goal," she said, "is to create those thriving communities statewide that are driven by technologies mainly produced from the universities and community and technical colleges."