Behind the scenes of Kentucky's robust logistics and distribution sector, a supplier network has emerged that engineers, manufactures, installs and maintains the essential equipment — like roller tables, tech-enabled sortation systems and conveyors — that keep the package flow going.
Touching each of the state's varied industries, material handling companies have found a stronghold in Kentucky as they provide the systems needed for the movement, protection, storage and control of various materials and products.
Kentucky's robust distribution network well supports the sector with major shipping hubs like UPS Worldport, DHL's Americas hub and the Amazon Air global port in Northern Kentucky, as well as several large FedEx ground hubs throughout the state. As consumers continue to shop for their goods online through e-commerce, these distribution hubs will be likely to continue to expand.
This trend was certainly true in 2016 when distribution firms around the state began investing more in the state due to e-commerce growth. FedEx Ground, for example, invested $80 million into its new 300,000-square-foot Jeffersontown sorting facility. At the same time, MHS Equipment, formerly Santa Rosa Systems, invested $16 million in its facilities to provide FedEx and other large customers like Amazon and UPS with conveyers and automated sortation equipment.
Since 2016, there have been 24 projects announced within the subsector, totaling more than $100 million in new investment and nearly 1,400 projected jobs for Kentuckians. A subsector of Kentucky's nationally renowned manufacturing industry, currently 58 material-handling equipment manufacturers operate in Kentucky, employing over 3,200 people statewide. Between 2016 and 2020, materials handling manufacturers across the state have invested over $94.7 million in new locations and expansions and created 1,175 new jobs.
Most recently, Material Handling Systems Inc., a Kentucky-based manufacturer of conveyor and automated sortation equipment headquartered in Mt. Washington, announced plans to create 200 full-time jobs with a $7.6 million investment in a new facility in Bowling Green.
"Kentucky has been a fantastic place to grow our global business during the past 20-plus years, and we are pleased to be expanding our presence in our home state with a new facility in Bowling Green," said Material Handling Systems CEO Scott McReynolds. "Our customers are experiencing new peak demand levels, which means our products and services are also in high demand. This facility will fill an important niche in our manufacturing process and ultimately helps us better serve those customers. We appreciate the KEDFA board's support and the warm welcome from so many of the region's leaders, and we look forward to becoming a valued member of the local business community."
Material Handling Systems designs, produces, installs and maintains conveyor systems, robotics, software and other products tailored to the needs of its customers, which include some of the world's leading logistics providers and major retailers with large-scale shipping operations. The company has grown from a one-room operation when it was founded in 1999 to a global business that includes locations throughout the U.S., as well as facilities in Canada, the United Kingdom, the Netherlands, Italy, Poland and China.
Span Tech Impacts Community For Four Decades
Since opening in Glasgow in 1981, Span Tech LLC has grown from an original staff of 11 to more than 90 associates designing and producing plastic chain conveyor systems for manufacturers. In December, the company announced it would continue to expand with a $13.2 million investment expected to create 40 full-time jobs over the next decade.
"Span Tech has provided job opportunities for residents in and around Barren County for nearly four decades, and I am glad to see the company continue to grow," Gov. Andy Beshear said. "This relocation and expansion will greatly benefit both the company and the community as we continue to move forward together to create a brighter future for Kentuckians."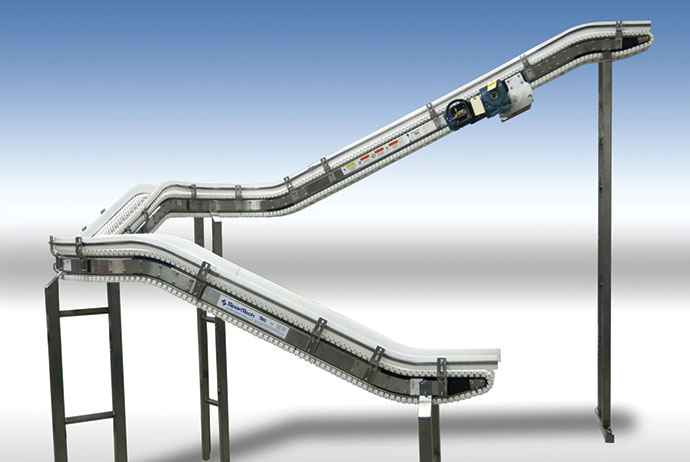 Span Tech manufactures conveyor systems and other material handling technology for a wide range of industries. The company's investment includes a 10-acre purchase and construction of a 100,000-square-foot production, warehouse and assembly operation there, as well as new equipment. The new facility will support Span Tech's growth for new and existing customers and introduce a new guide rail product line. Company leaders anticipate work will begin on the project in the spring of 2021, with the move from their current facility on Cleveland Avenue to be completed by early 2022.
"We could not be more excited to expand our business and create new jobs in this area. This expansion plan will increase our efficiency, improve our ability to deliver quality products and increase our capacity to serve new customers," said Tiffany Somerville, chief operating officer of Span Tech. "Our Span Tech team has been blessed with the opportunity over the years to be able to provide support to many charitable organizations in our community. This expansion will allow us to continue to impact others. We are very appreciative of the state and local support we have received toward our growth. We look forward to our future here in Kentucky."
Smiley Monroe Chooses Kentucky to Remove Barriers
In October 2019, conveyor belt producer Smiley Monroe invested $2 million into its new Simpson County manufacturing center. The investment created 30 full-time jobs.
The Northern Ireland-based company chose Kentucky for its first North American operation because of the state's central location and skilled manufacturing workforce. Over the next five years, Smiley Monroe plans to recruit a core team of production operators and support staff to fill its 30-job target. At least 27 of those positions are allocated for Kentucky residents.
The company will lease a 63,000-square-foot building in Franklin to house the operation, where company leaders expect to begin production by January 2020. Following a significant increase in U.S. sales over the past several years, its Kentucky operation will give it a location and distribution advantage for its growing customer base.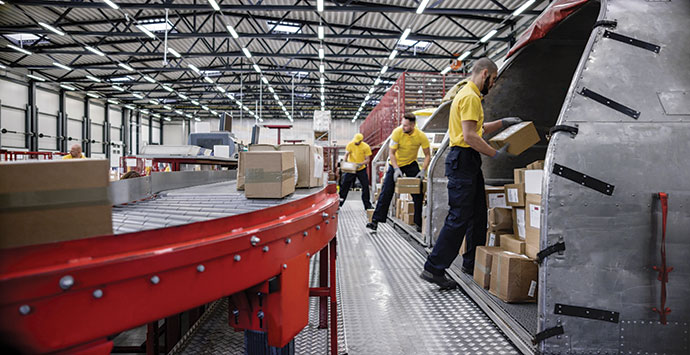 "With the political uncertainty both in the UK and beyond, protecting our export sales is paramount to growing the business and safeguarding jobs in Northern Ireland," said Chris Monroe, the group's global sales director. "Having a base in the U.S. will shorten lead times for customers and help us be more competitive in the tough U.S. market. Removing barriers to trade will fast track our ambitious growth plans to increase turnover by 50% over the next three years."
PPI Chooses Maysville
In late 2019, Precision Pulley & Idler (PPI), a supplier of idlers, pulleys, bearings and other products for the major bulk material handling components industries, opened its $10.75 million production facility in Maysville. The company expects to create over 100 full-time jobs within a decade.
Iowa-based PPI selected an existing 105,000-square-foot facility that also provides space for its manufacturing and distribution operations. The company noted its decision to locate in Northeast Kentucky's Mason County was to place it within the same region as several key customers. PPI is a division of Precision Inc., which has nearly 1,200 employee-owners and 16 locations worldwide, including manufacturing, warehousing, service centers and a training center in the U.S., Canada and Chile.
SINCE 2016, MATERIALS HANDLING COMPANIES ACROSS THE STATE HAVE INVESTED OVER $94.7 MILLION IN NEW LOCATIONS AND EXPANSIONS AND CREATED 1,175 NEW JOBS.
Maysville Mayor Charles Cotterill said companies have begun to take note of the advantages offered by the community.
"The city of Maysville has been so pleased with the addition of Precision Pulley & Idler to the Maysville area," Mayor Cotterill said. "PPI represents the kind of highly skilled, self-sustaining positions we are striving to recruit here in Maysville, Kentucky. Since Day One, PPI executives have been a pleasure to work with, and the city of Maysville greatly appreciates their investment in our community."