S
ince taking office in December 2019, Kentucky Gov. Andy Beshear has made it his goal to establish a sustainable economy in the commonwealth that works for Kentuckians.
That mission took a major step forward during a record-breaking 2021 that shattered all-time highs for private-sector investment and job creation.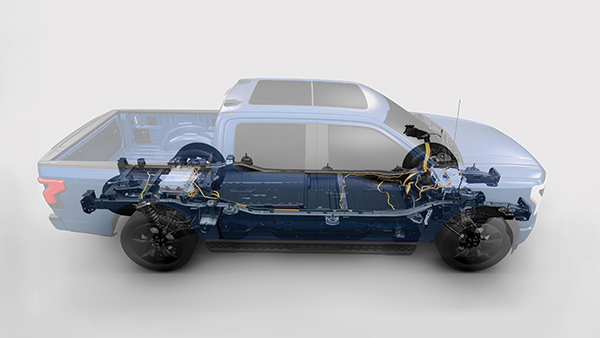 BlueOval SK will supply the next generation of Ford vehicles, such as the F-150 Lightning (pictured), Mach-E and E-Transit.
Under Gov. Beshear's leadership, Kentucky secured 264 corporate facility location projects totaling more than $11.2 billion and generating over 18,100 jobs last year. And these are quality job opportunities. The new investments, coupled with wage growth across the board, pushed Kentucky's average incentivized hourly pay to $24 in 2021 — an increase of 9.4% from 2020.
"The past year has included a number of challenges, from our continued fight against the pandemic to the tragic tornadoes that impacted so many lives in Western Kentucky," Gov. Beshear said in his official statement on the day of the record-setting announcement. "But it has also been a year of hope, with great reason to believe the future is bright in the commonwealth. This record year of economic growth means well-paying jobs for Kentuckians throughout the state and a vibrant, diverse economy that can support our workforce in the face of whatever challenges arise in the years ahead."
The performance in 2021 continues an upward trend for Kentucky. Since Beshear took office in December 2019, Kentucky has landed more than $14.3 billion in capital investment and over 28,000 new jobs in the private sector from more than 580 projects.
Kentucky achieved a record year in 2021 with $11.2 billion in investment and 18,000 jobs created.
Source: Kentucky Cabinet for Economic Development
The record haul included the largest project in state history. That came on Sept. 29 when Ford Motor Co. and SK Innovation joined forces to announce a $5.8 billion deal to construct BlueOval SK Battery Park and create 5,000 jobs in Glendale. This new production plant, which will make batteries for Ford and Lincoln electric vehicles, will sit on 1,500 acres and commence operations in 2025, according to a joint statement from the companies.
From Model T to Mach-E
Lisa Drake, chief operating officer of Ford's North America operations, noted at the time the company has done business in Kentucky since the first Model T rolled off an assembly line in Louisville more than 109 years ago. Today, Michigan-based Ford operates two assembly plants in Kentucky — the Louisville Assembly Plant and Kentucky Truck Plant, that collectively provide jobs for more than 13,000 Kentuckians.
Two senior executives at Ford detailed the complex site selection process that led the company, along with SK Innovation of Seoul, South Korea, to choose Kentucky for this mega-project.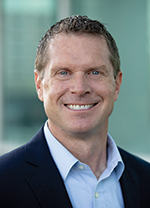 Greg Christensen
"We are scaling up rapidly our ability to build battery-powered electric vehicles in North America," said Greg Christensen, electric vehicle footprint director at Ford. "This is built on the success of the Ford Mach-E, Ford E-Transit and Ford F-150 Lightning. We have received tremendous response to those vehicles. We received over 200,000 orders for the Ford Lightning alone. We know that we have to build up our capacity for batteries. So, we formed a joint venture with SK Innovation."
The entire site search "took a number of months," he added. "It went quickly. We were comprehensive in our look at over 20 states. We looked at nearly 100 potential sites. We looked at the land and physical characteristics of the site. That's the starting point when you're doing something of this scale. It was hard for states to meet the minimum requirements of this site. We need shovel-readiness."
Ford found that in two Mid-South locations: one in Glendale just south of Elizabethtown and one in Stanton, Tennessee, just northeast of Memphis. Ford picked both. The Kentucky site boasts 1,500 shovel-ready acres, while the Tennessee site offered 3,600 acres to host a new battery plant and a new vehicle assembly plant for Ford.
"We need massive plots of land," said Christensen. "The governments in both states already owned the land, and that spoke to the speed with which we could close the deal and build."
---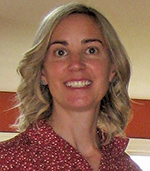 "It came down to three critical pieces: the site, the labor pool and the financial equation including cost of doing business in the state."
— Gabby Bruno, Regional Director, Governmental Affairs, Ford Motor Co.
---
Other key location factors, noted Christensen, were electricity supply and sustainability.
"The electricity needed to run a battery plant can be 5 to 6 times the power needed to run a large manufacturing plant," he said. "We also need plenty of natural gas and water. Plus, Ford is committed to a carbon-neutral future by 2050. So, we looked at, 'how do these sites lead the way to a carbon-neutral future?'"
Gabby Bruno, regional director of governmental affairs at Ford, said the company did its homework before shopping for sites.
"Business climate rankings done by Site Selection were used," she said. "We were looking for good tax climate, access to markets, labor, regulatory environment, ease of doing business, and other business costs. We looked at states that have a good reputation for doing business in them."
Bruno cited things Kentucky had done in recent years to improve its overall business climate.
"We have an existing history and footprint here in Kentucky," she noted. "We had built a strong relationship with Kentucky. The level of support they have given Ford at our two assembly plants in Louisville was a pivotal factor. They have proven themselves to be good partners."
A Multi-Agency Effort
Christensen added that "on a regional basis, logistics costs and talent development are factors as well. The existing footprint of Ford operations and suppliers throughout the larger region is a consideration. We have a massive presence in Kentucky already, and that helps."
Bruno added that incentives, while not the decisive factor, "were definitely an important consideration in how we were reviewing these states. It came down to three critical pieces: the site; the labor pool; and the financial equation including cost of doing business in the state."
Bruno said Ford worked with the Kentucky Cabinet for Economic Development; Kentucky Education and Workforce Development Cabinet; Department of Transportation; Governor's Office; and other state agencies throughout the process.
"Gov. Beshear even showed up in a helicopter for a surprise visit when we went to see the site in Kentucky," she said. "The governor was directly involved in the process."
Leaders in Kentucky are doing what it takes to ensure a brighter future for the state, and that future is electric.