K
entucky understands the importance of metals production to support a range of industries, and state and local leaders are doing their part to ensure the growing sector's long-term success. Just ask Crown Holdings Inc.
Formerly known as Crown Cork & Seal, the Philadelphia-based company selected the Bluegrass State for the 327,000-square-foot plant in February 2020. Despite working on the project at the height of the COVID-19 outbreak, the deal went from concept to completion in record time.
"From the time they started talking to us to groundbreaking was 30 days," said Jeff Taylor, commissioner of the Department of Business Development for the Kentucky Cabinet for Economic Development in Frankfort. "Speed-to-Market has accelerated in this market, and it now drives these projects."
The $147 million plant located in the Kentucky Transpark in Bowling Green in Southcentral Kentucky, about an hour's drive north of Nashville. The Warren County factory created 141 jobs and is capable of producing 2.6 billion beverage cans per year.
"I have never seen a project move that fast in my life," Taylor said. "Kentucky has always been a hot market for the metals industry, and we are going to see a lot more projects in this sector."
According to the Cabinet, metals sector projects accounted for 24 private capital investment deals in 2021, creating more than 1,700 new jobs for Kentuckians and bringing $1.1 billion in investment with them. A related report from Moody's Analytics showed that Kentucky's manufacturing sector outperformed the nation's since the dawn of the pandemic-induced recession in March of 2020.
Crown chose Kentucky for many of the same reasons that led Nucor Steel to pick the Bluegrass State for a $1.35 billion steel plate mill in 2019, noted Taylor.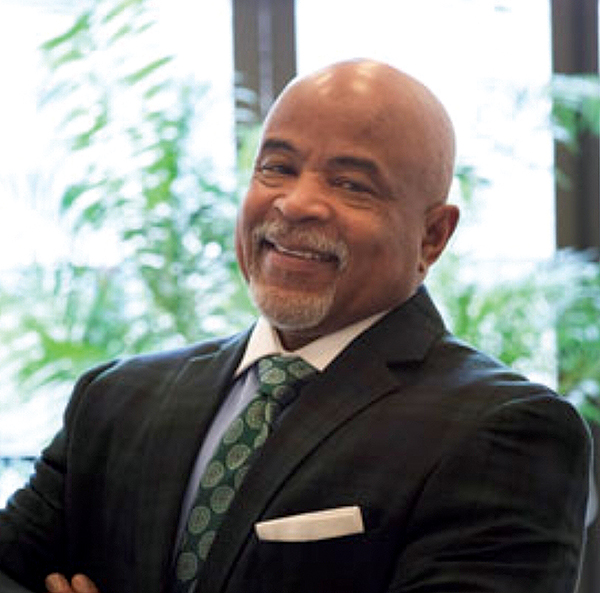 "I have never seen a project move that fast in my life."
­— Jeff Taylor, Commissioner of Business Development, Kentucky Cabinet for Economic Development, on the Crown Holdings Inc. project in Bowling Green
"We are in the heart of the automotive alley, and it takes metal to make automobiles," he said. "The huge surge in demand for electric vehicles, which need to be lighter, drives up demand for aluminum. Kentucky also offers good available sites, low electrical and utility rates overall, and a superior transportation infrastructure that includes a river distribution system and a day's truck drive to two-thirds of the U.S. population."
25,000 Jobs and Counting
Crown and Nucor are far from alone in picking Kentucky. In December 2021, Commonwealth Rolled Products Inc. announced it would invest more than $167 million to expand operations at the company's aluminum rolling mill in Lewisport. The deal creates 40 new jobs.
The 2.3 million-square-foot plant already employs over 1,000 workers full-time in Hancock County. Work on the additional equipment and other upgrades at the plant is underway and set for completion by early 2024.
"This is an exciting time for the company, our customers, employees and the local community," Commonwealth CEO Mike Keown said on the day of the announcement. "The investment will allow us to complete the over $750 million investment program we started in 2015 to make the Lewisport facility the most modern and cost-competitive automotive and common alloy sheet plant in the U.S."
Commonwealth is one of 230-plus metals-related operations in Kentucky, according to the Cabinet. Together, these plants employ about 25,000 people statewide.
Just two days after Commonwealth's announcement, SteelBlue Building Components LLC made headlines of its own when the startup unveiled plans to invest $17.7 million and create 146 new jobs in Frankfort, the state capital. SteelBlue is going into an existing 55,000-square-foot building to produce building components for the commercial construction industry.
Building Batteries and Much More
Earlier in 2021, German-owned Wieland North America Inc. announced it would place its North American headquarters in Louisville. The company, founded in 1820, makes copper and copper alloy products. Wieland is investing $8.8 million and generating 75 jobs over the next 10 years at an average hourly pay of $93, including benefits.
Taylor adds that the recent entry of Ford BlueOval SK Battery Park, the $5.8 billion battery plant project in Glendale, will create even more opportunities for metal suppliers in Kentucky.
"There will be a lot of opportunities for every corner of the state to compete for these suppliers," he said. "Every community in Kentucky will have the ability to compete for these investments. Batteries require metals. You will see metal industry suppliers and other key suppliers want to locate within a certain range of BlueOval SK. We are still in the heart of the Southern Automotive Corridor, and that is not going to change."
Taylor noted that Gov. Andy Beshear has set aside $250 million for site development.
"We can prove to anyone that we are all about speed-to-market," Taylor said. "We proved that with Crown Holdings, and we will prove it again."