A
surging wave of new investments is evidence of the Bluegrass State being a nationally leading center of manufacturing.
With more than 5,000 manufacturing facilities, global brands such as Ford, Tyson, Georgia-Pacific, Toyota, L'Oreal, Dippin' Dots, and GE Appliances call Kentucky home. More than 250,000 Kentuckians are employed in the manufacturing sector — that's about 13% of the workforce, much higher than the 8.5% national average, according to the National Association of Manufacturers.
Growth of Manufacturing
Increasingly, companies recognize the value the commonwealth offers manufacturers. In fact, manufacturing has been the driving force behind Kentucky's thriving economic growth. In 2022 alone, the sector saw 8,900 full-time jobs announced behind $8.27 billion in new investments.
The state is also positioned to be the EV battery capital of the U.S., with approximately $10 billion in EV-related investments and more than 9,000 jobs announced since 2020. The two largest economic development projects in the state's history are EV-related with the BlueOval SK joint venture between Ford and SK On, as well as Japan-based Envision AESC.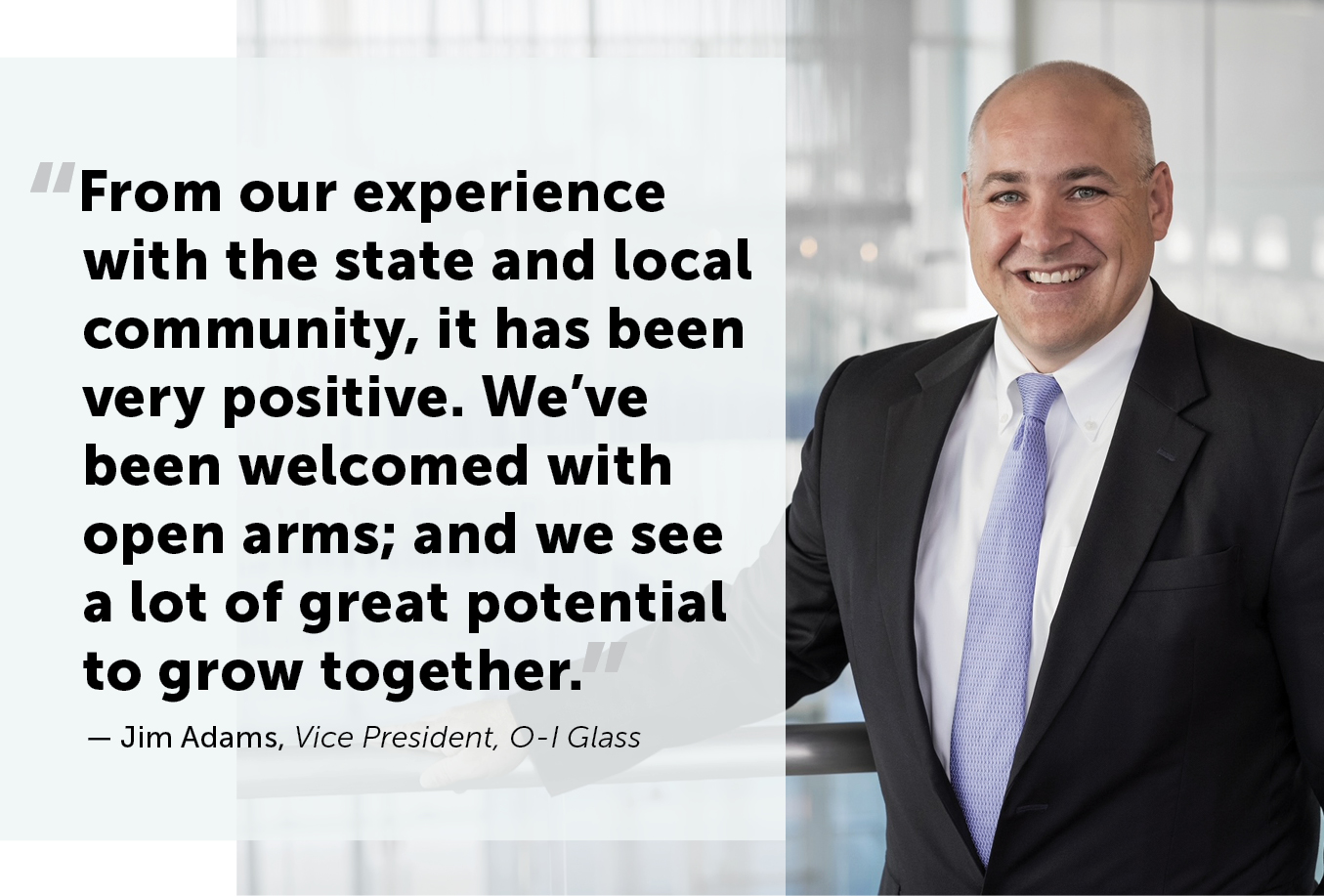 Among the firms that have announced plans to build a plant in Kentucky recently are Atlas Machine & Supply ($3.5 million, 78 jobs); Levi Strauss ($48 million, 300 jobs); Catalent Pharma Solutions ($171 million, 262 jobs); and House Foods ($146 million, 109 jobs).
Kentucky's Advantages
"Kentucky is a highly desirable state in which to do manufacturing for several reasons," said Frank Jemley, president and CEO of the Kentucky Association of Manufacturing. "We have a real culture of manufacturing world-class products here. Kentucky is the number one state per capita in automotive production. Both Ford and Toyota are substantially expanding their production capabilities here."
Jemley added that "we have so many key industries throughout the state — automotive, bourbon, agriculture, chemicals, aerospace, defense, battery technology. It's a diverse sector."
Location is one factor. Kentucky is a day's drive from two-thirds of the U.S. population, which makes product distribution and logistics easy. Kentucky is home to two leading airports for cargo; and Amazon, DHL and UPS all operate key international shipping hubs.
"We are highly competitive because we have tremendous logistics and transportation capabilities," Jemley said. "Our state, like every state in the country, has a workforce shortage. It's a challenge, no question about it. But when you look at the tremendous investment coming into our state, that offers validation about the quality of our workforce. These companies believe that Kentucky workers will get it done."
Keeping the Supply Chain Connected
The commonwealth recently announced a statewide supply chain tool to keep Kentucky manufacturers connected.
The new platform, powered by CONNEX Marketplace, developed in partnership between the Kentucky Cabinet for Economic Development and KAM, connects manufacturers of all sizes based on data such as equipment, certifications, SBA designations, processes, capabilities and other criteria.
Manufacturers are able to use CONNEX to quickly find the perfect qualified U.S. supplier, post RFPs, view all available U.S. supplier data, communicate directly with potential suppliers and much more.
The platform, developed by i5 Services, is free for all manufacturers across the state.
Learn more about this new statewide supply chain tool at KAM.us.com. 
Kentucky Offers Growth Potential
O-I Glass, a leading manufacturer of glass bottles and jars, recently announced its intention to build a greenfield glass plant in Bowling Green. The $240 million investment will create more than 140 new jobs when it opens in 2024. It is also the company's first facility purposely built for O-I's MAGMA (Modular Advanced Glass Manufacturing Asset) technology that involves a flexible, modular standardized glass production line. 
"We are not a small operation," says Jim Adams, vice president of corporate development and strategic planning. "We have 70 plants in 19 countries. We looked over our entire marketplace to find a location and we found what we needed in Bowling Green. Corvette was there and that was a strong indicator for us that, from a cultural and workforce perspective, it would be an attractive place for us to operate and for people to work and live."
Other important factors for the company included having a reliable and trained workforce, a strong rail network and state incentives. "The state and city are working hand in hand with us to identify the needs we have," Adams said, "but it's not the ultimate determinant."
Being close to the bourbon industry and the firm's Ohio headquarters was a "major component to our decision because most of the brands' packaging is in glass and it's a growing market for us," he said. "Ultimately, we looked at various options and Kentucky became the state that stood out.
"From our experience so far with the state and local community, it has been very positive," Adams added. "We've been welcomed with open arms, and we see a lot of great potential to grow together."