Geochemist Eric Pierce at Oak Ridge National Laboratory recently said, "I am excited for the next journey, the next question."
In many ways, Pierce captured the essence of what drives the U.S. Department of Energy's largest open science lab. As one of 1,100 staff scientists and engineers on a research and mission support staff of 4,750 at ORNL in Oak Ridge, Tennessee, Pierce is part of a 75-year-old mission to use science to solve many of earth's most pressing problems.
Whether it's perfecting next-generation nuclear power, curing cancer or building the world's fastest supercomputer, many of the brightest minds in America work daily at ORNL to solve big problems and make a better life for billions of people around the globe.
One of those minds belongs to Dr. Thomas Zacharia, who was named the new Laboratory Director on July 1, 2017.
Zacharia is no stranger to ORNL. He's worked there since 1987 when he first joined the lab as a postdoctoral researcher. During his 30-year career at ORNL, he has spearheaded many breakthrough research projects, including establishing the National Institute for Computational Sciences, a partnership of ORNL and the University of Tennessee that successfully delivered a petascale supercomputer for the National Science Foundation in 2008.
Today, he oversees all ORNL operations and presides over one of Innovation Valley's greatest economic development assets.
"ORNL is a difference maker in getting companies to locate in Tennessee," Zacharia says. "People are amazed at the capabilities we have. Companies don't have to pay for a standing army of 4,000 of the smartest people on the planet. Our staff will work with you to solve your problems, and there is grant money to pay for that."
Among the more recent notable achievements, ORNL:
Applied nuclear and physics expertise to the discovery of element 117, which was appropriately named tennessine.
Demonstrated the nation's ability to produce plutonium-238 for deep space missions.
Received the Guinness World Record for producing the largest solid 3D-printed item.
Discovered an electrochemical process that converts carbon dioxide into ethanol.
Revealed a new molecular state of water using neutron scattering and computational modeling.
"This is an amazing institution that has had a transformational impact on the world," says Zacharia. "When this place was established in 1943, there were questions about whether there would be a tomorrow. Now, we are working to ensure a better tomorrow for everyone."
---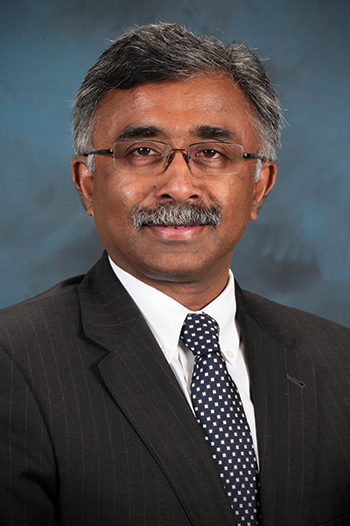 "ORNL is a difference maker in getting companies to locate in Tennessee."
---
To do that, ORNL must constantly recruit the best research scientists and engineers from around the world. "We create our own feeder pool by working with the University of Tennessee," Zacharia says. "We partner with Pellissippi State and Roane State community colleges, and we recruit people globally. We are international."
While the work of ORNL is primarily science, Zacharia says that DOE "has an expectation that taxpayer-funded research translates to public good. The lab has a very important role to play in economic development. Historically, what we do here has translated to the marketplace."
A case in point is carbon-fiber composites. "Greg LeMond moved his company, LeMond Composites, from Minnesota to Oak Ridge due to our licensing of low-cost carbon fiber technology to his firm," notes Zacharia. "3D-printing tools are being developed here because of our research. Innovation Valley is emerging as one of the major hubs of next-generation manufacturing."
ORNL has also changed the world of computing. "We created the 200-petaflop Summit Supercomputer," he adds. "It uses processors that will make it the most powerful artificial intelligence machine in the world when it is deployed in spring 2018."
Postgraduate students working on AI at UT "will do their research on our machines," Zacharia says. "We encourage them to be entrepreneurs. They will have a tool that no one else on the planet will have."
ORNL researchers are also helping engineers modernize the electrical grid for the Knoxville Utilities Board. "Our work will help protect against cyber intrusions," he notes.
As ORNL gears up to celebrate its 75th anniversary this year, Zacharia hopes that more people around the country will appreciate "the passion and the ability to transform the world" that have marked the lab's storied history.
"Our collective ownership of vision and purpose produces the best teams in the world," he says. "That is the essence of why we were created."