What's the ultimate confirmation that a business is being run exceptionally well?
When Warren Buffet wants to buy it.
On Oct. 3, 2017, the "Oracle of Omaha" cast a resounding vote of confidence in the future of Pilot Flying J by acquiring a majority stake in the Knoxville-based company.
With more than 27,000 employees, 750 locations and $20 billion in revenue, Pilot is the largest travel center chain in North America. By 2023, Buffet's Berkshire Hathaway in Omaha will become Pilot's majority shareholder.
"We've never made a move of the home office of any company we've bought," Buffet told USA Today when the deal happened. "We don't buy companies to change them."
In many ways, Pilot Flying J is synonymous with Knoxville and the Innovation Valley region. The company was started by Jim Haslam Sr. in Knoxville in 1958 and has been run by the Haslam family ever since. Jimmy Haslam is the CEO today, and brother Bill is governor of Tennessee.
With the acquisition by Nebraska's $84-billion investor, it appears that Pilot Flying J is in good hands for years to come. In a recent interview, Pilot President Ken Parent talked about his company's presence in Knoxville and what he likes best about the region's business climate.
How many people does Pilot Flying J employ at its Knoxville HQ and in its total worldwide workforce?
KEN PARENT: Pilot Flying J employs nearly 1,200 team members at our Knoxville support center and more than 27,000 total team members across the United States and Canada.
How many locations does the company have around North America?
PARENT: Pilot Flying J is the largest operator of travel centers in North America with more than 750 locations in the United States and Canada.
Has the company expanded its facility footprint recently? Does it expect to expand anytime soon?
PARENT: Pilot Flying J opened 12 new travel centers in 2017. We're always looking for potential locations for new stores to best serve our guests and deliver convenience and quality to them on the road. In addition to increasing our facility footprint, we are investing in our infrastructure, committing to a $485-million investment in location renovations over the next five years. We also continue to expand the product offerings and unique programs that enhance our guest experience, including partnerships with ESPN and the SEC Network, Bass Pro Shops and celebrity chef Tim Love.
What do you like best about your Knoxville location? How does it help the company grow and thrive?
PARENT: Knoxville is an ideal place to grow a business, as well as raise a family. It's a unique balance afforded to us in Knoxville that is supported by the region's abundance of business and natural resources, quality of life, innovation, educated workforce, arts and culture and more. Many team members grow up here and want to stay. Others move from out of state but are excited to bring their families here. Pilot Flying J is fortunate to be headquartered in Knoxville where we are supported by the business community, our hardworking team members and their families, our loyal guests and other partners and vendors. And that's what it boils down to. We have many resources in Knoxville, but the best by far is our people. It is a community of hard-working, generous individuals who are truly volunteers in spirit and in practice.
---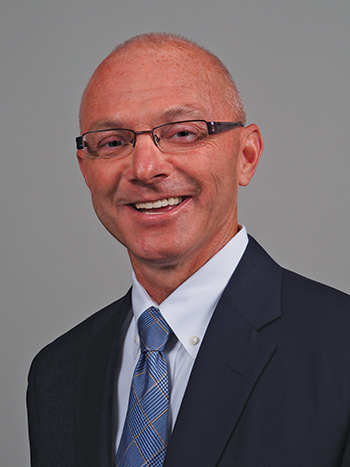 "The business climate in Tennessee is positive. We have the support of elected officials at the local and state level to grow our company, creating jobs and stimulating the economy."
---
How would you describe the workforce of Innovation Valley and East Tennessee?
PARENT: The workforce in Innovation Valley is exceptional. With the resources of University of Tennessee and Oak Ridge National Laboratory coupled with several international companies headquartered in the region and other industry-leading organizations, East Tennessee produces, cultivates and draws a highly trained, highly educated, high-performing workforce. Not only does our workforce have the skillsets and training needed for the job, most importantly they have the drive, ambition and dedication. They want to serve, achieve and succeed, and they work hard to do so, making Pilot Flying J and companies like us successful.
How would you describe the overall business climate in Tennessee?
PARENT: The business climate in Tennessee is positive. We have the support of elected officials at the local and state level to grow our company, creating jobs and stimulating the economy. We have natural and infrastructure resources, and there is a focus on improving existing conditions to recruit and support more business growth.
What are your plans for growth moving forward?
PARENT: Pilot Flying J will continue to identify opportunities to grow in ways that further enhance the quality of service and products we provide our guests. Through new stores, new partnerships and new ideas and innovation, we will continue to support the professional drivers who keep our economy moving, as well as the motorists and all guests at our travel centers. With the October announcement of Berkshire Hathaway's significant monetary investment in the company, the continued leadership of the Haslam family and the ongoing dedication of our 27,000 team members, the future is bright.