A
s base conversion projects go, few can hold a candle to Devens. The former U.S. Army base in central Massachusetts is enjoying new life thanks to a multi-faceted plan spearheaded by MassDevelopment.
The 4,400-acre Devens Regional Enterprise Zone was officially inactivated as an Army installation in 1996. MassDevelopment, the state's development finance agency and land bank, and the Commonwealth jointly funded the property's purchase, gradually morphing it into a premier mixed-use community supporting 100-plus businesses and organizations employing about 10,000 people.
"MassDevelopment has been proud to lead the transformation of Devens into a thriving business and residential community, which now functions as an economic driver for the region and state," said MassDevelopment President and CEO Dan Rivera. "Devens offers a location, lifestyle amenities, and streamlined permitting that is attractive to businesses ­— an ideal space in Massachusetts where cutting-edge companies can locate, expand and create jobs." 
Focused on sustainability, ecological practices and conservation, Devens offers nearly 2,000 acres of green and recreational space and has become a model for thoughtful, holistic revitalization and environmentally sensitive economic growth.
In 2018, the U.S. Green Building Council (USGBC), a third-party internationally recognized sustainability rating system, certified Devens as a LEED for Cities and Communities Certified community. 
Although Devens is within an easy drive of Boston and Worcester, shuttle services bring residents and employees to the MBTA Commuter Rail as an added convenience, and some companies shuttle employees from Cambridge.
The carefully planned community has drawn global attention from high-growth companies such as Bristol Myers Squibb, Quiet 3PF, SMC Ltd., and Watson-Marlow Fluid Technology Group, which have all opened operations in Devens. Watson-Marlow has broken ground on a 150,000-sq.-ft. manufacturing facility overlooking the Red Tail Golf Club. King Street Properties is developing a $500 million bio-manufacturing campus on 45 acres, including 700,000 sq. ft. of research and development space.
Scheduled for completion in 2023 is a 240,000-sq.-ft., state-of-the-art cell therapy manufacturing facility at Bristol Myers Squibb's 89-acre Devens campus.
Commonwealth Fusion Systems, founded by MIT researchers, hosted a ribbon-cutting for its new 714,000-sq.-ft. world headquarters and campus in Devens in February 2023. The 47-acre site provided CFS with the right combination of land, location and infrastructure.
At the ribbon-cutting, Massachusetts Lt. Gov. Kim Driscoll lauded the potential for Massachusetts to become a "hub for fusion energy and drive real progress on our climate goals."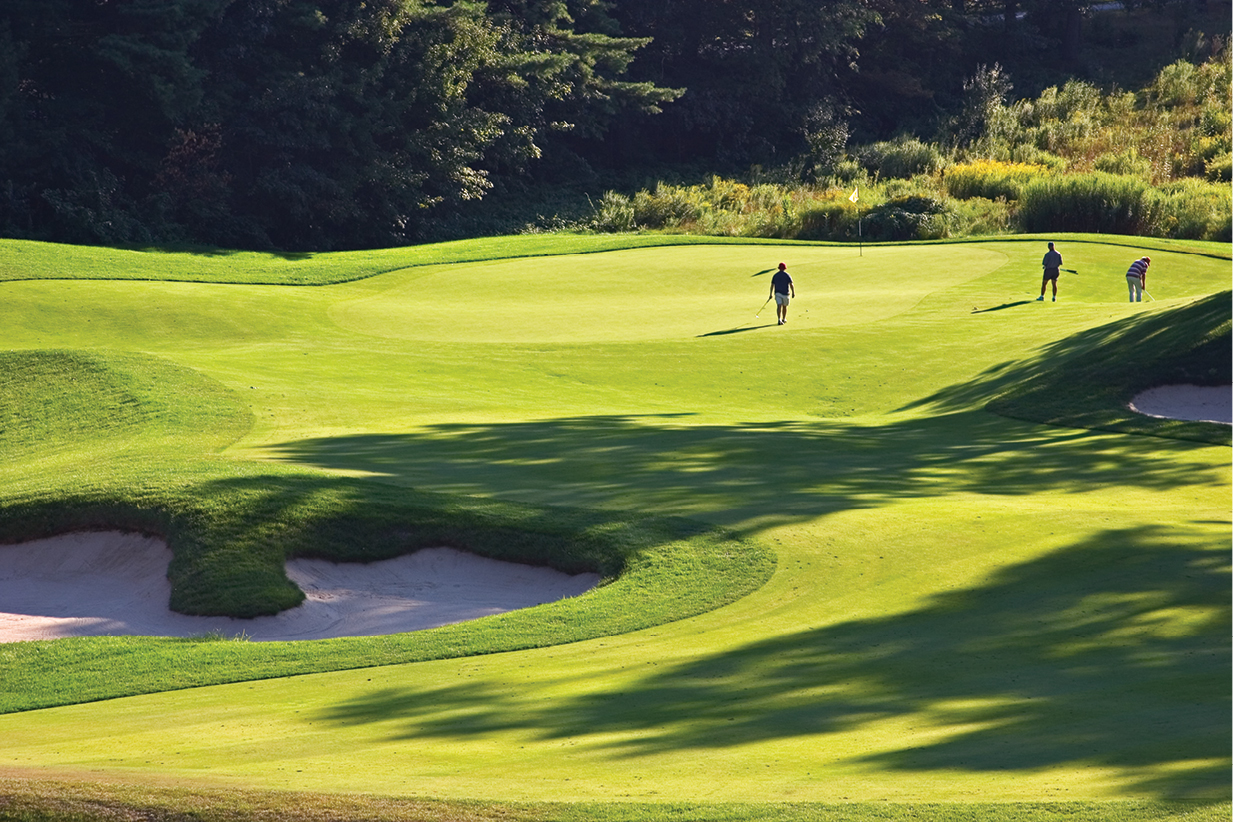 Photos courtesy of MassDevelopment
"We are a successful model for the nation."
­— Peter Lowitt, FAICP, Director of the Devens Enterprise Commission (DEC)
France-based Seqens Group just replaced an older research and development center in Devens with a new $5 million, 15,000-sq.-ft. facility. The company, which develops and manufactures active pharmaceutical ingredients and intermediates, plans to double the number of scientists there by 2026.
Peter Lowitt, FAICP, director of the Devens Enterprise Commission (DEC), the regulatory and permitting authority for the community, is proud of its broadening recognition as a premier eco-industrial site committed to sustainability. "We are a successful model for the nation," says Lowitt.
The DEC provides businesses with a tool kit to help them "green up" their procedures and activities. For instance, waste streams are required to be converted to materials that can be repurposed for other uses.
To assure continued progress in greening up the entire community, the Devens Forward Climate Action & Resiliency Plan was recently released. 
Collaboratively produced by the DEC, community members and outside experts, the plan outlines 73 actions to reduce greenhouse emissions, mitigate climate change, increase use of renewable energy, and maintain sound environmental practices for the benefit of residents, businesses and visitors.