A
 strong labor force. Comprehensive infrastructure. Transit access. Affordable housing. Diverse culture. A relaxed lifestyle. Each of Massachusetts' 26 Gateway Cities offers an abundance of rich amenities, purposefully designed to attract commercial ventures.
Defined by the legislature, Gateway Cities are small to midsized cities in Massachusetts that anchor regional economies around the state. Each city — with a population between 35,000 and 250,000 — is distinct with its own local governance, but they have mounted a concerted push to revitalize their downtown areas and provide experiences that will support their highly skilled workers and their families. MassDevelopment, along with other statewide agencies, is devoted to advancing Gateway Cities through special financing, real estate solutions and other resources. MassDevelopment's Transformative Development Initiative helps local partners create and manage change.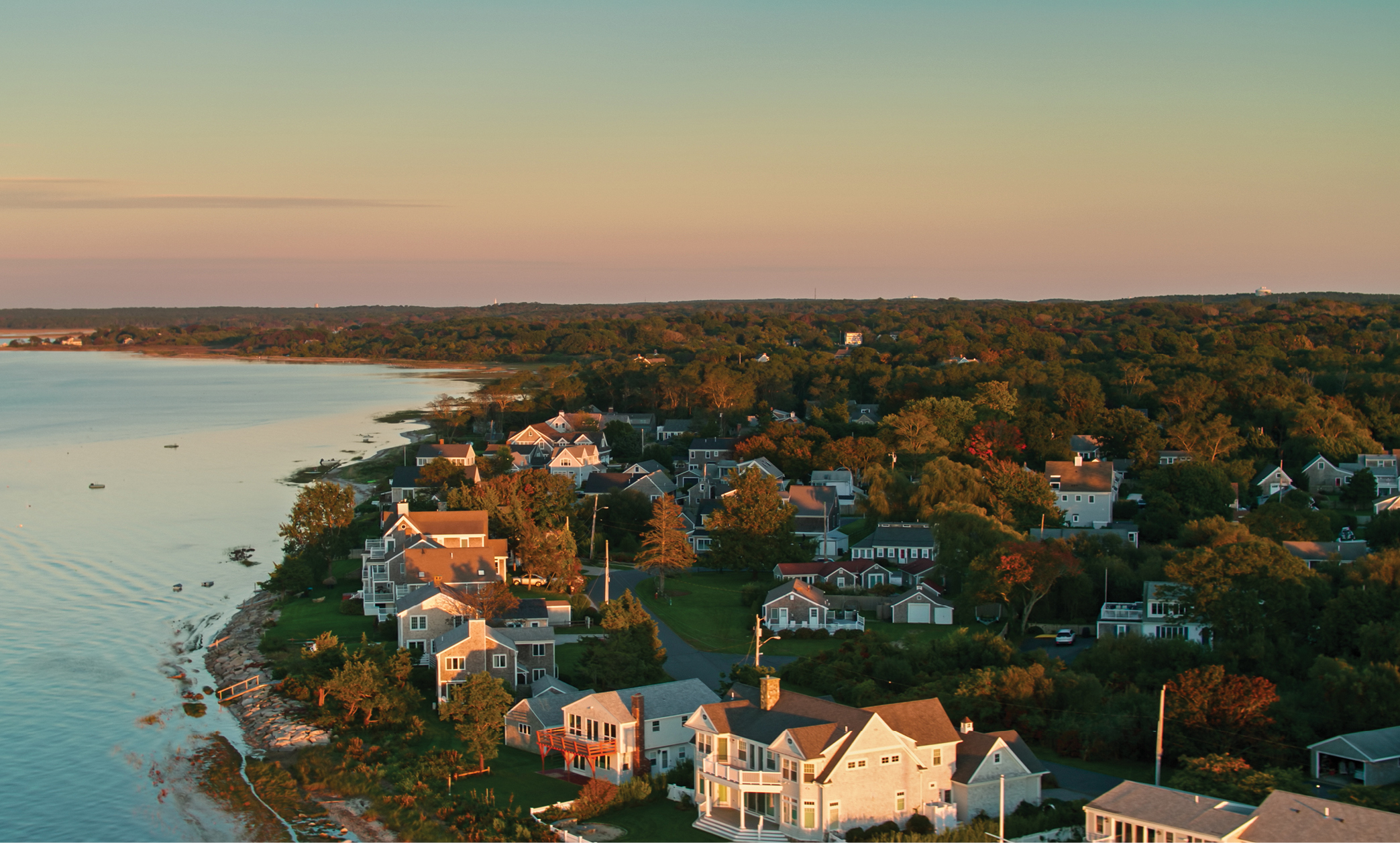 Barnstable at sunset looks over Cape Cod Bay.
Photo: Getty Images
"These Gateway Cities are home to a highly prepared and eager workforce, along with logistical attributes that make locating a business there so attractive," says Noah Koretz, director of Transformative Development at MassDevelopment. "They are in a part of the U.S. that is generally extremely expensive for housing and commercial development, yet as a whole the Gateway Cities provide great urban amenities at a fraction of the cost that you find in Boston." 
He adds that "the workforce market is very competitive right now, and lifestyle amenities are critical for attracting and retaining a quality workforce. We've heard from potential investors who are interested in locating near a vibrant downtown environment to make it easier to obtain willing workers there. It's not only about logistics, but about attracting a really strong workforce."
The historic architecture in these downtown areas serves as an inviting backdrop to newly opened restaurants, authentic retail establishments and more. On top of these lifestyle amenities, businesses can benefit from Gateway Cities' proximity to higher and vocational education, public transit, highway-accessible harbors, rail yards, pad-ready real estate and affordable municipal services such as water and wastewater. Meanwhile, named for their history of serving as a "gateway" for many immigrants entering Massachusetts, Gateway Cities are home to diverse, hardworking and highly skilled populations.
There is a natural synergy between Massachusetts' Gateway Cities and its capital city of Boston. Space is at a premium in Boston, so a manufacturer could easily take advantage of business and technology connections there while conducting manufacturing operations in a Gateway City. This is what Lightspeed Manufacturing did. The company is heavily involved in prototyping cutting-edge, specialty automation equipment such as printed circuit boards, and needs space to build and test its products. From its Haverhill, Massachusetts, headquarters, it maintains close ties with Boston-based MassChallenge, a top global startup accelerator.
Still, Gateway Cities don't necessarily have to rely on Boston's knowledge and skill base. Worcester, for instance, boasts a booming economy with a biomanufacturing and life sciences hub, supported by a stream of talented graduates from several local colleges to meet the needs of expanding industries.
This is fitting because, as Koretz puts it, "eds and meds" are major drivers of the state's economy.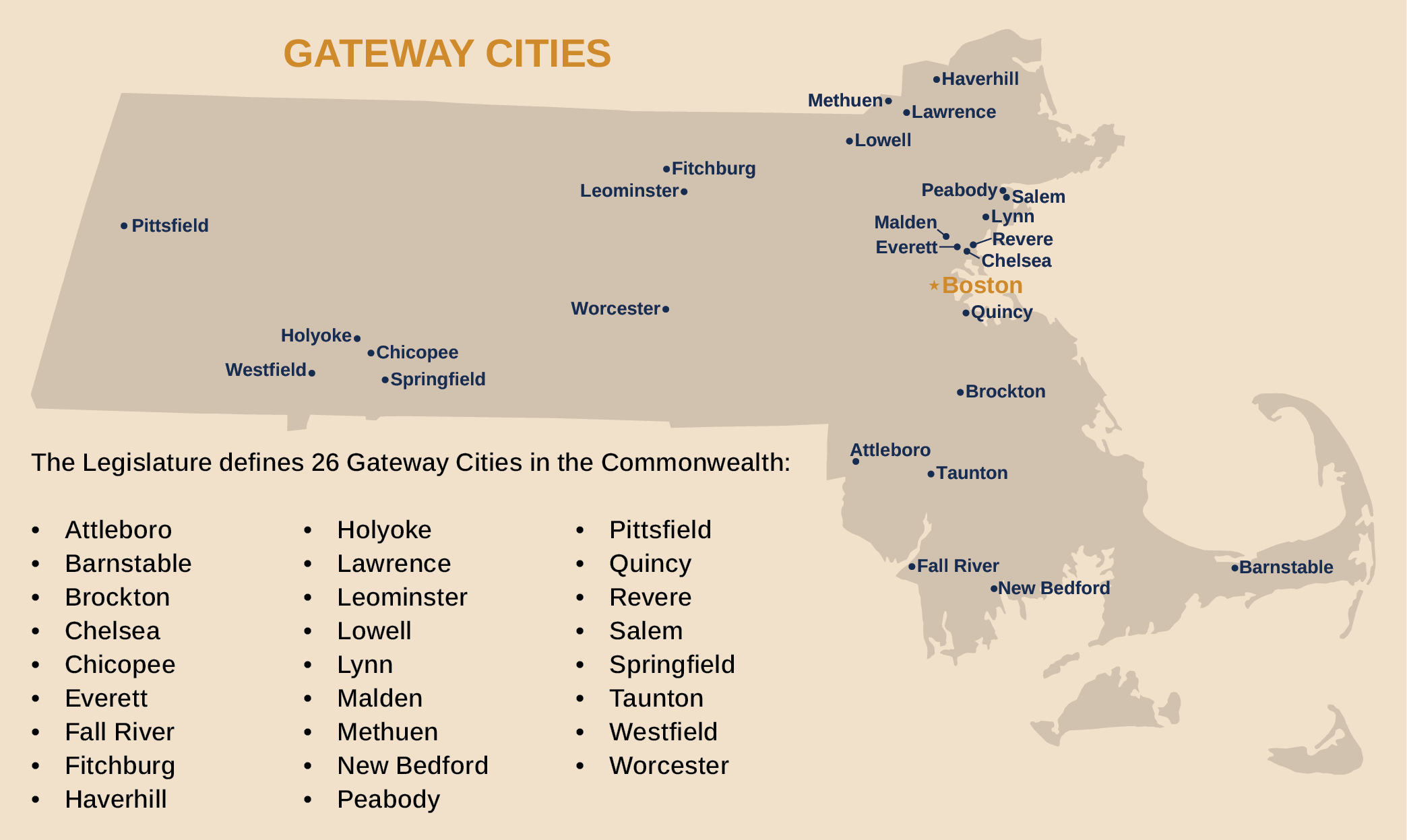 Many of the 26 Gateway Cities thrived during the heyday of the industrial era. Their legacy companies are now seeking to grow and innovate, repurposing infrastructure to invite investments in large-scale operations while also tapping into the state's robust entrepreneurial ecosystem. Mill-era industrial space, for example, is famously flexible for adaptive reuse for both housing and new types of commercial uses — and at a comparatively affordable price.
MassDevelopment offers businesses financial assistance through loans, bonds, equipment financing, export guarantees, district improvement financing, state grant programs for underutilized properties and site preparation, and more. Because MassDevelopment offices are embedded in the communities, with regional offices that stay connected to local governments, they have their ears to the ground to smooth the way for site selection and any stage of development.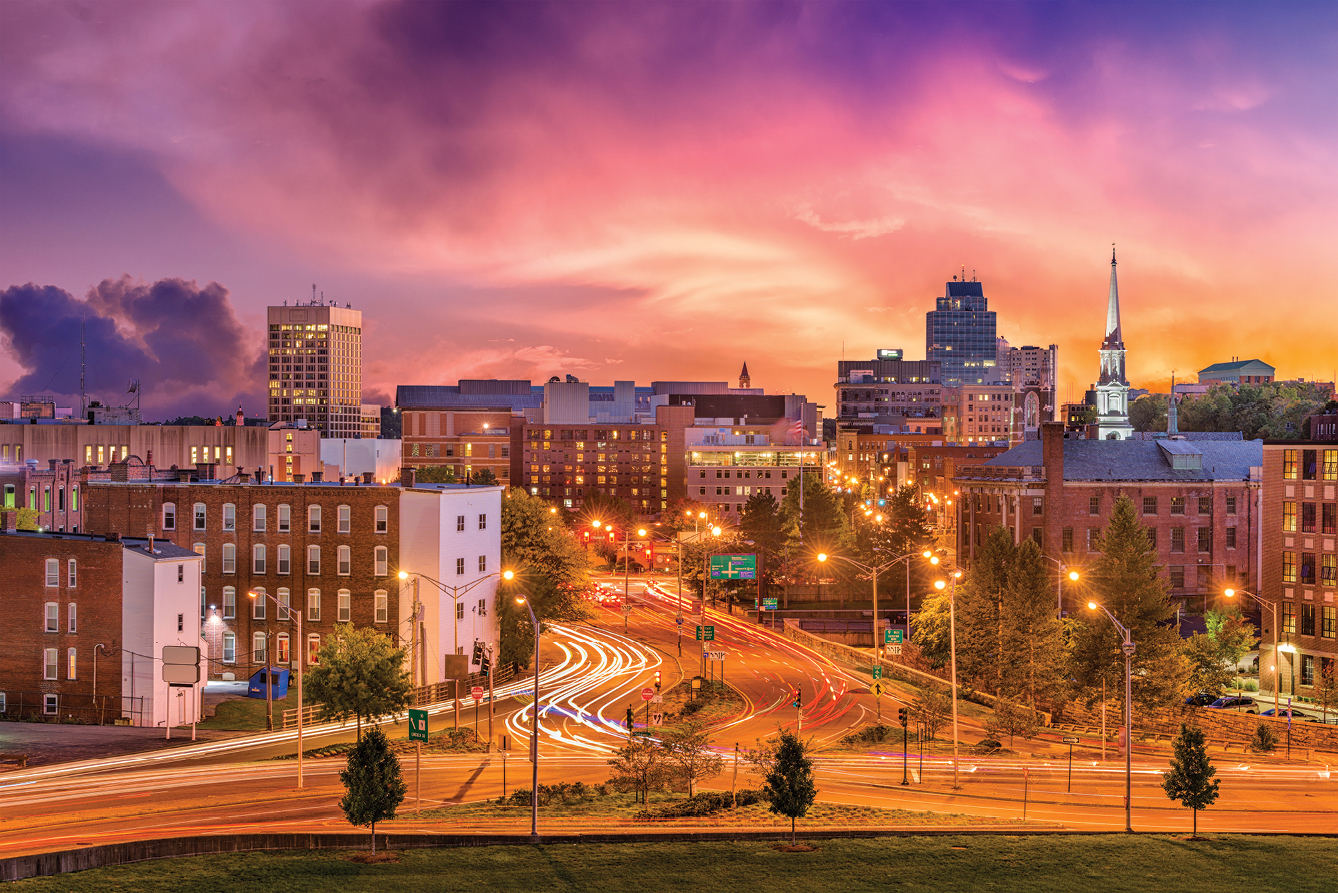 Downtown Worcester, Massachusetts
Photo: Getty Images