M
assachusetts is made up of many small towns. Each has its own unique character.
The Commonwealth holds much of the nation's early history, carefully preserved as staple landmarks across the state. From early manufacturing sites and massive art collections to sleepy cottages nestled within treetops, residents are finding quality of life outside of urban living to be one of comfort and adventure.
While seasons change, these Massachusetts towns remain true to their roots. 
Stockbridge
Stockbridge, a small town located in the western Berkshires region of Massachusetts, is best known for its rich art history from the likes of Norman Rockwell and Daniel Chester French, which cultivated a picturesque community. The largest collections of both artists' work have become a fixture of the history of this peaceful town and showcase art that has had an impact around the nation.
 New England-style architecture peeks through the region's lush landscape, making it no surprise that creatives find sanction here year-round. Its fertile ecosystem supports 15 acres of the Berkshire Botanical Gardens and plenty of natural trails and parks to draw residents outside.
Outdoor recreation activities offer a variety to residents. Stockbridge encompasses several hiking and biking trails around town, including immersive trails within Monument Mountain, Mount Greylock and October Mountain. 
To the north, Lake Mahkeenac (or Stockbridge Bowl), whose name derived from the Mahican tribe, stretches 372 acres. Weekends here can be spent boating, canoeing or laying out on Stockbridge Town Beach. Additionally, fishing can be enjoyed in any season, as the lake supports largemouth bass, rainbow trout and 11 other species of fish. 
Time spent in town can be used to explore Main Street's rustic shops and restaurants. During the holidays, celebrations, parades, live performances and activities bring the community together, most notably during its vintage Christmas reenactment of Norman Rockwell's famous "Stockbridge Main Street at Christmas" depiction. 
In 2020, the quiet town reminiscent of a classic Hallmark romance film surpassed 2,000 residents. Whether you're in the market for a vacation or a forever home, Stockbridge holds the benefits of rural living.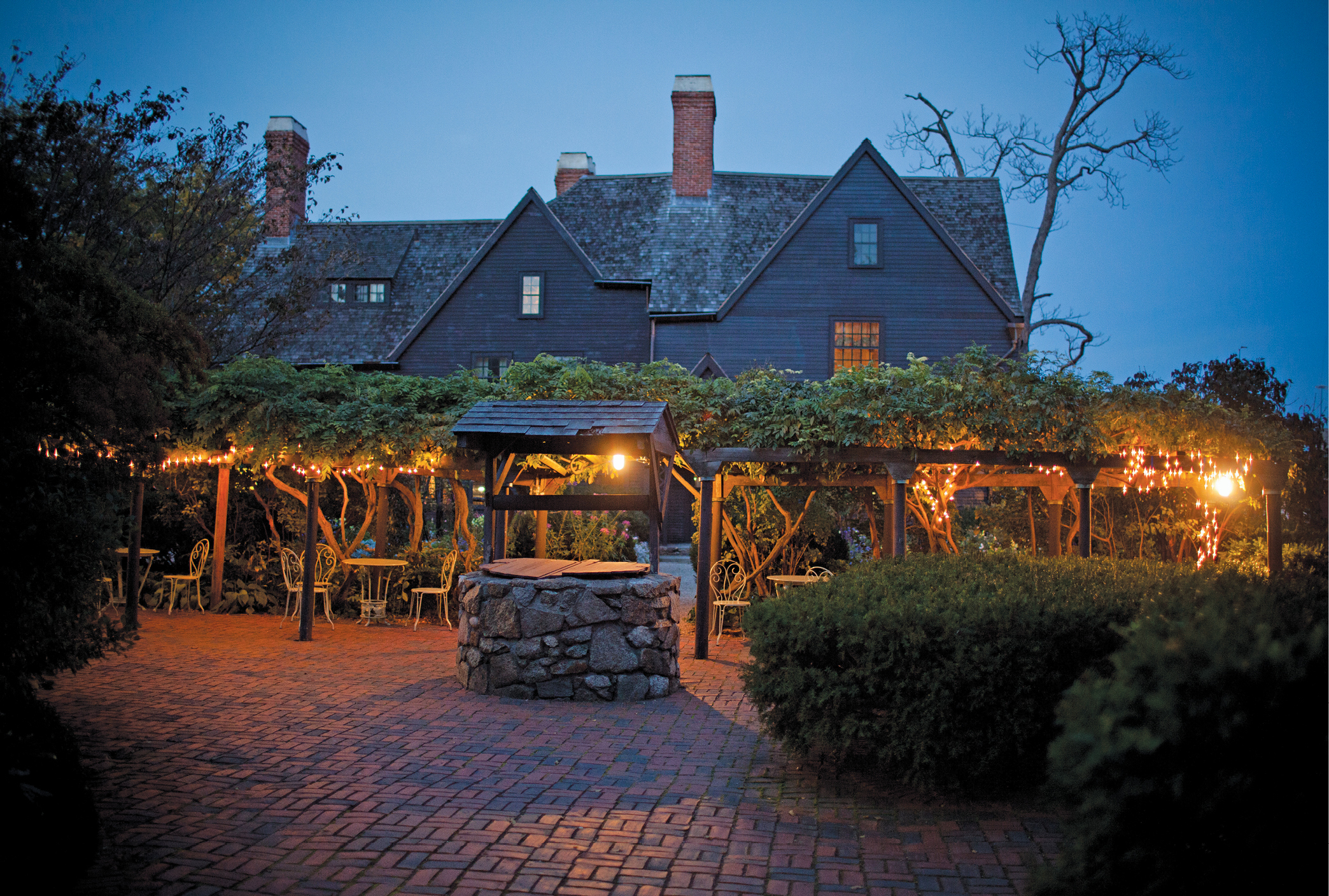 The House of Seven Gables Museum sits on the edge of Pickering Wharf in Salem, Massachusetts.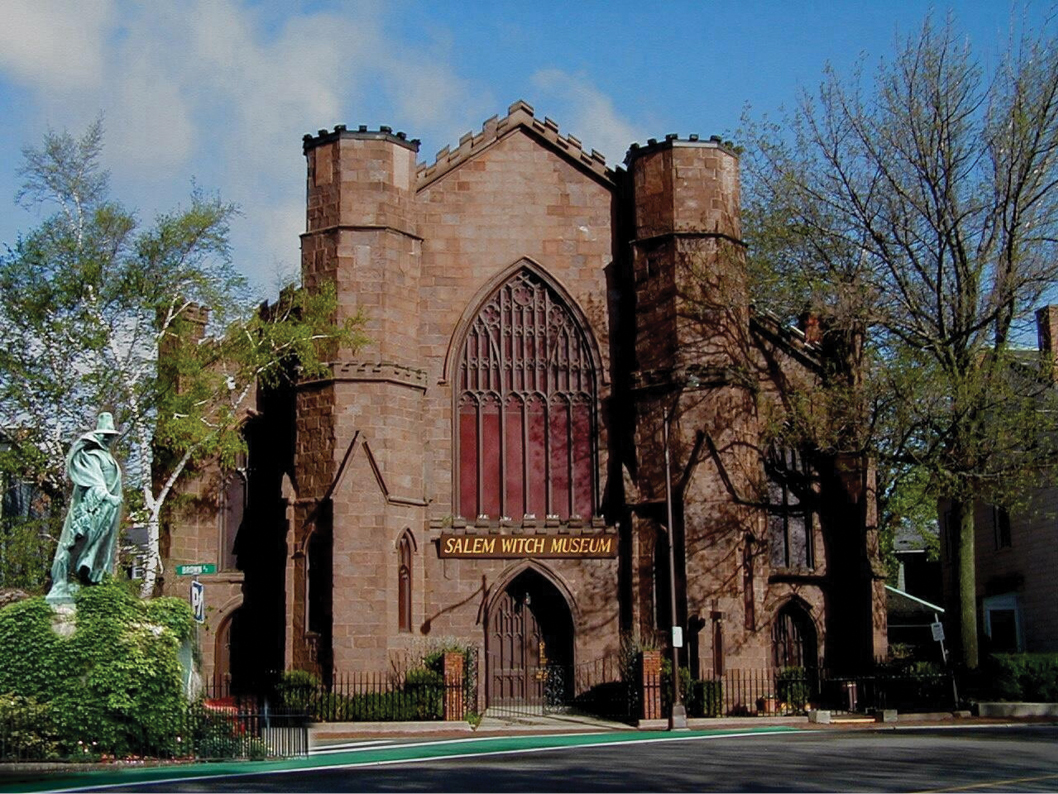 The Salem Witch Museum is one of many historical museums offered in the region.
Photos courtesy of Massachusetts Office of Tourism
Salem
A town that needs no introduction can send a chill down your spine in any season. Salem, Massachusetts, can only be described as supernatural. The town is located 34 minutes northeast of Boston and is home to nearly 45,000 residents. Salem is best known as the location of the Salem Witch Trials which started in 1862 and lasted for a year. Museums, artifacts, statues and theatrical representations transport visitors to the eerie time period, immersed in the legend of witchcraft.
Unlike your typical city, in Salem pitch black is a welcome paint color. A walk around town to sites such as the House of the Seven Gables and the Witch House will get your full attention. 
Aside from its fascinating historical ties to early U.S. history, the town is a coastal lovers' paradise. While over 50 wharves used to exist along Salem's harbor, few are still active today. But visitors can still visit and tour these forts, lighthouses and islands within the idle wharves by boat. Pickering Wharf offers harborside shopping and dining in addition to its activities, making it no fuss getting the family together for an outing. To kick up the evening or spend a day away, a 50-minute ride on the Salem Ferry will have residents to and from Boston in no time.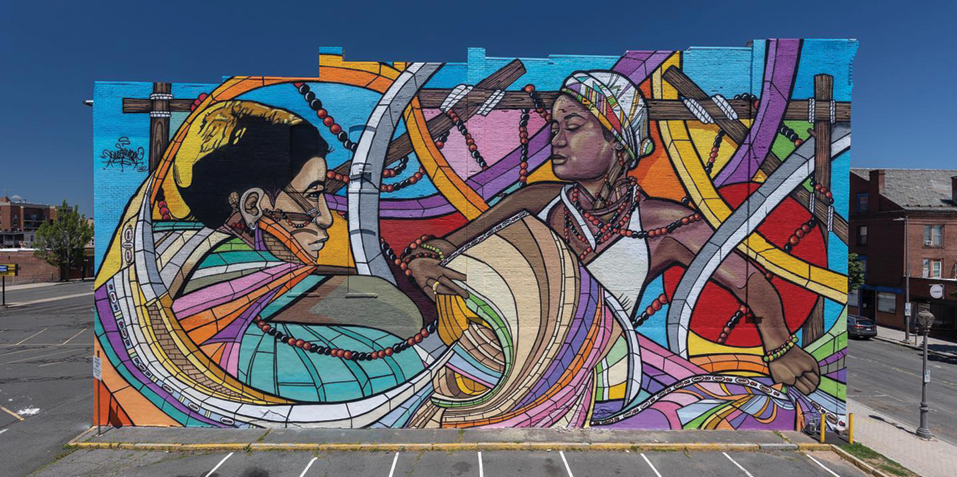 Beyond Walls art installations can be explored around the city.
Courtesy of Greater Holyoke Chamber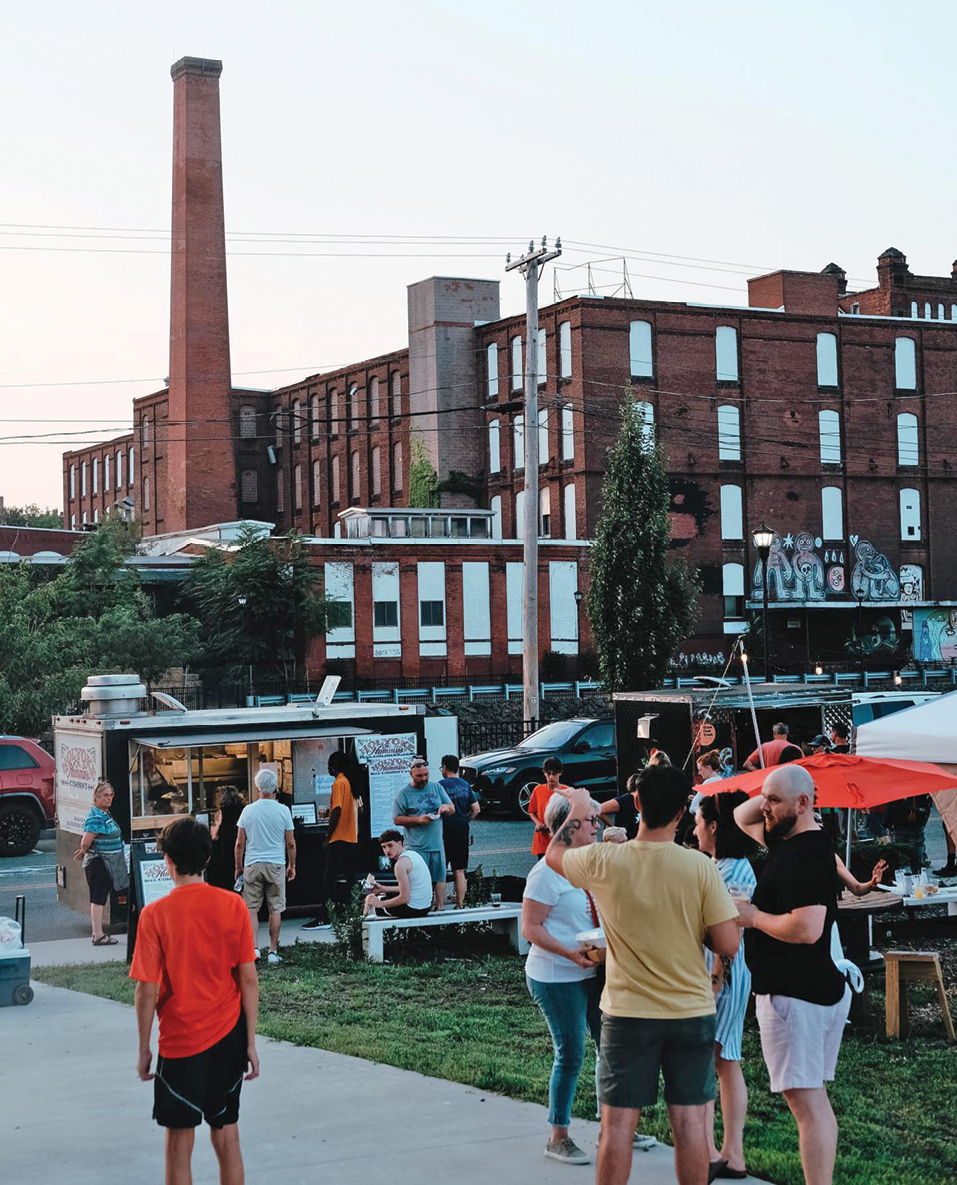 Armour Yard acts as a community gathering space for pop-ups and events in Holyoke.
Courtesy of Armour Yard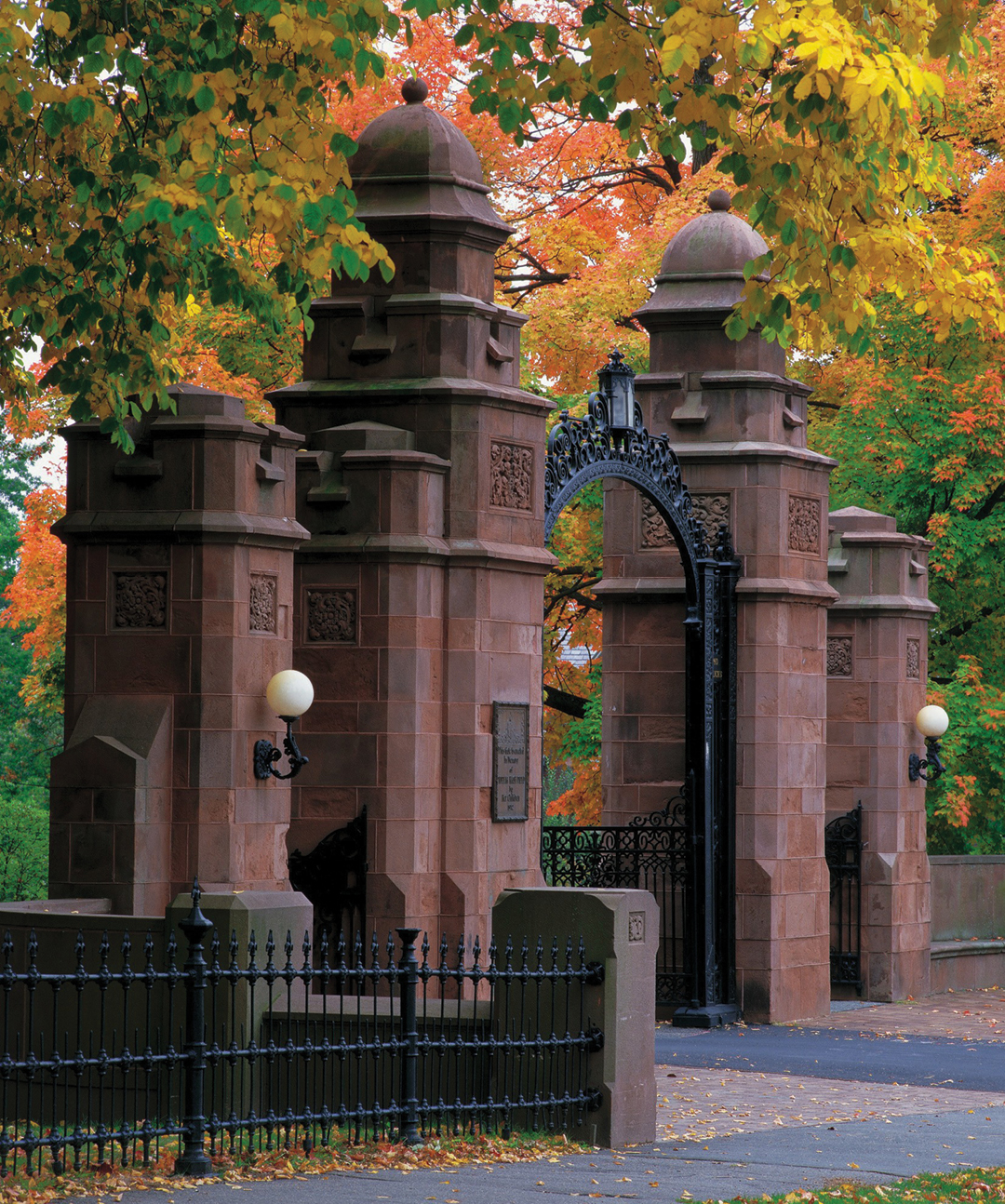 Mount Holyoke College, a private women's institute, is the oldest "Seven Sisters" college in the Northeast.
Courtesy of Massachusetts Office of Tourism
Holyoke
Passing through one of the first U.S. industrial cities incorporated in 1873, traces of its manufacturing heritage remain. Holyoke, Massachusetts, was once home to the famous Parsons Paper Mill, which operated until 2005. Manufacturing operations in town were supported by the Holyoke Canal System which feeds off of the Connecticut River rapids, creating a lasting, walkable waterfront for residents. 
Effects of the industrial revolution brought an influx of immigration and migration to the region, creating a true melting pot of culture. Today, this Paper City can be experienced not as a black-and-white scrapbook page but instead a sun-soaked town whose auburn buildings and refurbished factories hold both charm and history. It is also one of the most affordable spots to purchase a home in the state, at an average of $258,000.
For Greater Holyoke Chamber Executive Director Jordan Hart, diversity is the word to describe the city of over 38,000 residents. This is a place where one can stroll through downtown and take in the savory scent of fresh, local cuisine, paired with a hint of cannabis, as Holyoke has pioneered indoor manufacturing of the plant. 
What does an ideal day spent in town entail? "Enjoy breakfast at La Isla or Comfort Bagel, stroll through historic Pulaski Park, enjoy indoor shopping from local artisans and a splattery session at the ARTery," says Hart. "If you have kids, Holyoke Heritage State Park offers the International Volleyball Hall of Fame, Children's Museum and historic Merry-Go-Round. Then walk a block down to get a tasty meal at Fame," says Hart.
Amherst-Northampton
The town of Amherst and city of Northampton are both located right outside of Springfield, Massachusetts, otherwise known as Pioneer Valley, toting populations of 39,263 and 29,571, respectively. While larger than a typical "small" town, these locations provide an adequate mix of city living outside of an urban backdrop.
Amherst is the largest of the 20-town Hampshire Country spread, due in part to its institutional draw from Amherst College, Hampshire College and University of Massachusetts-Amherst. The younger-leaning demographic provides a lively energy intermixed with the region's historical New England architecture and prolific landscape. Bookstores, art galleries and museums build upon the creative nature stirred by its academic tradition. The area includes the homestead of American poet Emily Dickinson, whose livelihood and work has been preserved for the public to explore.
The county boasts a progressive outlook, which has drawn diverse demographics and businesses to the region. Here, fresh, local flavor is the M.O. and can be enjoyed at a number of homegrown restaurants. And forget a run to the grocery store. The best produce can be located in one of Amherst or Northampton's Saturday Farmer's Markets, or daily at a stand-alone farm or food stand in town.
The city of Northampton has been consistently recognized as a top city for outdoor activities. Its 52-mile rail trail system connects to Amherst, Belchertown, Easthampton, Florence, Hadley, Southampton and Williamsburg. Along the network there are scattered breweries, restaurants, parks and shops, making each additional mile worth the workout.
The interconnectedness of these towns within the county have fostered a community that cherishes academics and creatives across every industry.