P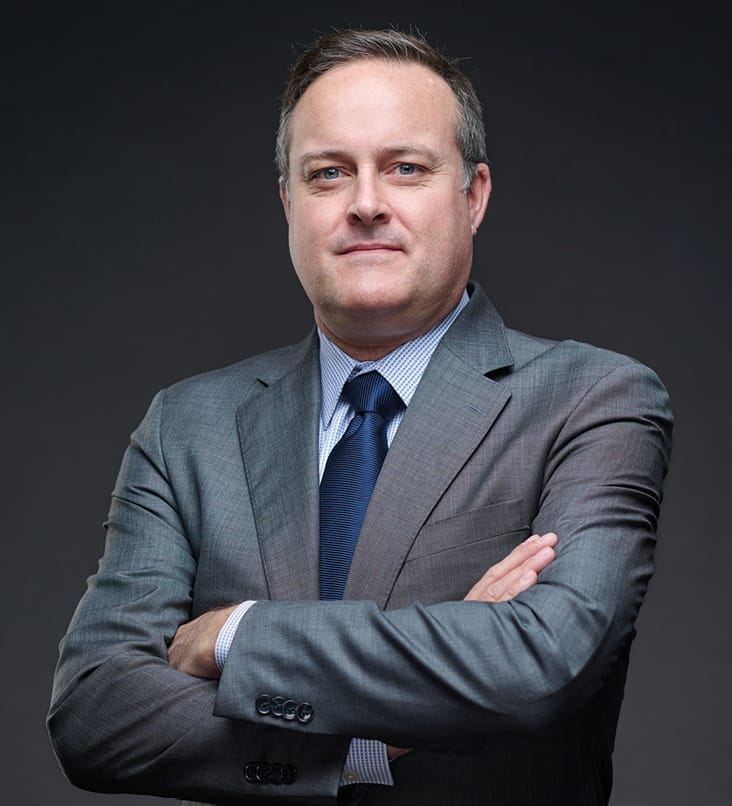 erhaps without realizing it, Michigan plays a role in many people's everyday lives. If it weren't for Michigan, you wouldn't be able to don your favorite pair of leather Wolverine boots, add that Whirlpool smart refrigerator to your kitchen, bake a pie with Jiffy Pie Crust Mix, relax in an ergonomic Herman Miller chair, play a Heritage Guitar, use a Grace USA screwdriver set … well, the list goes on.
Designers in Michigan have played a vital role in making a house a home. The numerous innovative products created in the state have scaled economic development and attracted a concentration of commercial and industrial designers that is four times higher than the national average.
"We make a widget for almost everything in the world. We are a humble Midwest state that works hard, and we are proud of what we do. We need to pump that up," says John Walsh, president and CEO of the Michigan Manufacturers Association, a membership organization serving Michigan manufacturers through legislative advocacy, workforce development, education, training, networking and cost savings. 
"Pumping it up" is also the primary goal for the Michigan Design Council, a collaborative membership organization of design-oriented industry leaders. This council showcases Michigan's industrial design success and spurs continual growth. 
"Expansive engineering capabilities exist throughout Michigan," says David Byron, the Director of Innovation Strategy at Sundberg-Ferar, an industrial design consultancy. "It starts with thinkers and then access to all the tools and talents required to get things from 'blue sky' down to tangible products."
With international companies like Tekna, Newell Brands, Stryker, Fabri-Kal, Landscape Forms and Eaton based in Michigan, the state's design and engineering ecosystem runs deep and wide. In addition to these companies, the state encompasses the plethora of materials, suppliers, intellect and leadership necessary for continual growth.
"We have some great architectural and engineering firms here, and Michigan is rich with universities and schools graduating a lot of good talent. For years, Michigan and Silicon Valley have been going back and forth with our engineering talent," says Ryan Marsh, vice president of real estate for Detroit-based Walbridge, a top-tier automotive and industrial construction company. 
While the auto industry dominates Detroit's business scene, it's also a mecca for industrial design. Besides being the first and only United Nations Educational, Scientific and Cultural Organization City of Design in the United States, Detroit Metro is ranked No. 2 in the U.S. for engineering and technician talent, with more than 89,000 jobs generating $2.5 billion in wages. Detroit's Wayne State University, alongside Michigan State University and the University of Michigan, is part of the innovative University Research Corridor, one of the nation's top academic research clusters.
West Michigan boasts similar strengths, with more than 130 international companies in that region providing a thriving innovation- and research-based economy. Newell Brands Design Center, which opened in 2014, is located in Kalamazoo. The company boasts over 100 consumer brands, including household names like Sharpie, Coleman, Rubbermaid and Graco.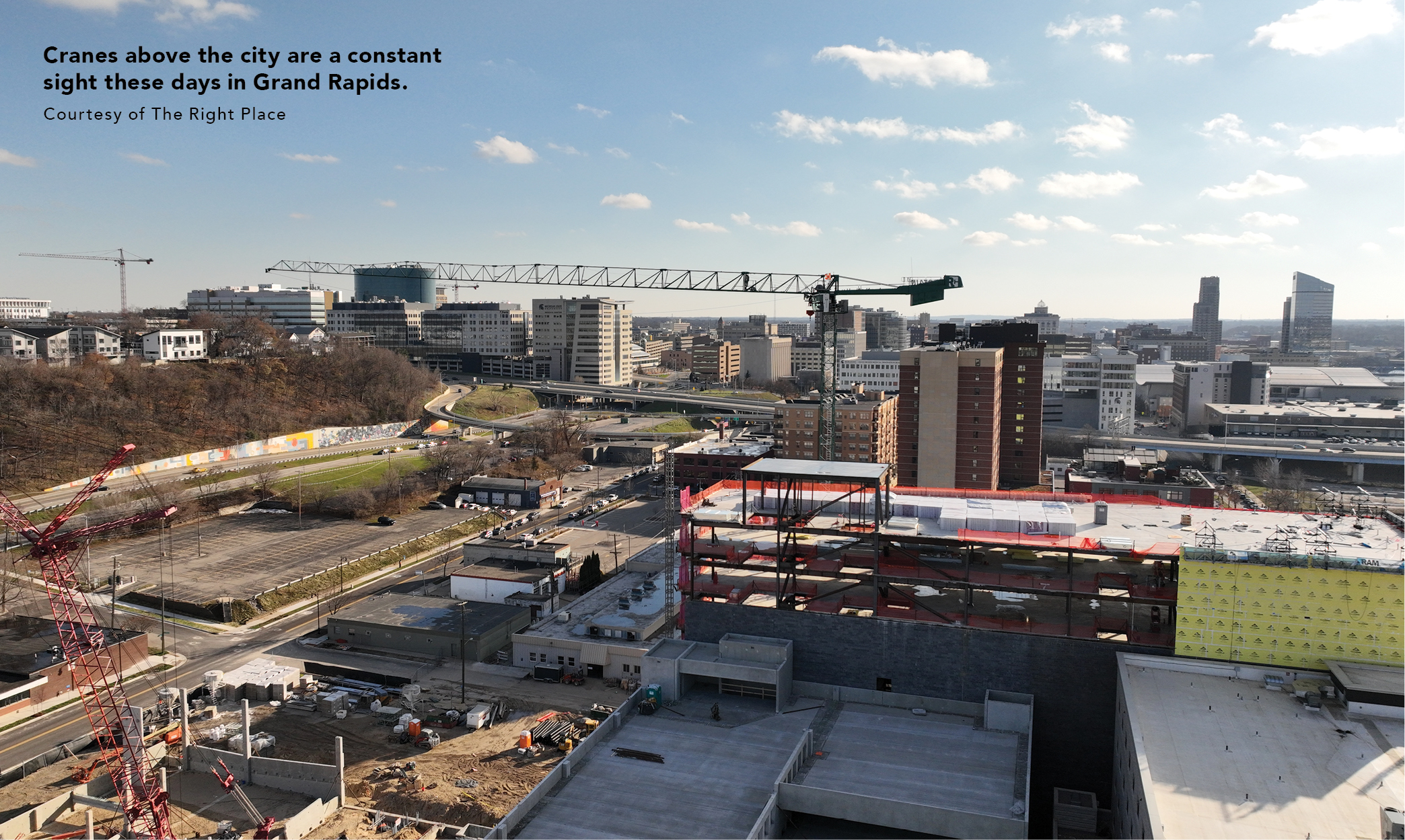 Furniture design plays a large role in the Western Michigan economy.
Photo: Getty Images
---
"Michigan has more than double the amount of mechanical engineers than any other state in the country and leads the nation in commercial and industrial engineers. Companies who are looking for engineers know they can set up shop in Michigan and find the talent necessary to be successful."
— Pam Klyn, Senior Vice President of Corporate Relations and Sustainability, Whirlpool
---
For more than a decade, Wyatt Cline, vice president of design & ideation at Newell Brands, has said that the ease of teaming up with fellow designers, both on the job and outside of work, makes the community of designers in Michigan feel like family. 
"There's a tremendous number of businesses in the area that have design as a function within the organization, from medical to consultant-based companies to portfolio products. There are many different sets of skills within design being represented here, with a growing sense of partnership and collaboration," says Cline. 
Like Newell Brands, Whirlpool is another global name based in Michigan. Whirlpool has been leading engineering, design and product development operations from its Benton Harbor headquarters for 111 years. In Southwest Michigan, the home appliance manufacturer is nearing completion of a $60 million technical center in St. Joseph that will provide new labs and testing facilities for more than 400 engineers, designers and lab technicians. 
"In today's environment, companies have to be located in places where they know they can find talent," says Pam Klyn, Whirlpool's senior vice president of corporate relations and sustainability. "Michigan has more than double the number of mechanical engineers than any other state in the country and leads the nation in commercial and industrial engineers. Companies that are looking for engineers know they can set up shop in Michigan and find the talent necessary to be successful."
Western michigan's industrial design legacy
According to Randy Thelen, president and CEO of The Right Place, which leads economic development strategy for the Greater Grand Rapids region, West Michigan's maturation into a hub for industrial design and engineering started with the growth of the furniture industry.
Several of the world's most influential furniture manufacturers were founded and are still headquartered in Michigan: Steelcase, Herman Miller and Haworth, to name a few. One analyst has said that the state's furniture industry represents more than half of the gross manufacturing product in the industry.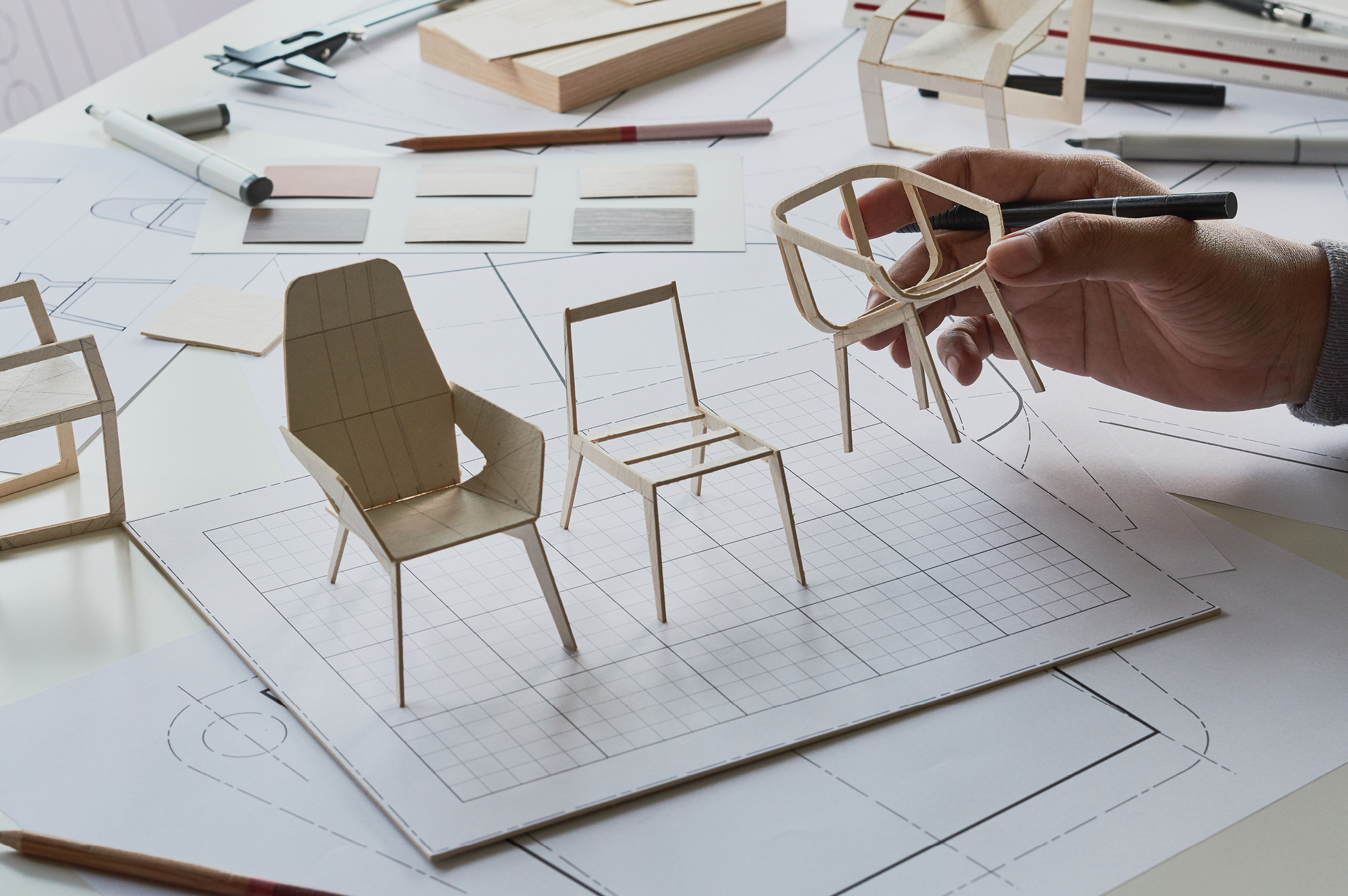 "The creative design capabilities from the industry are versatile and lend themselves to any number of innovation pursuits," says Thelen. "For instance, we have a fairly robust medical device industry and we're strong in aerospace, defense, autonomous mobility and other areas." 
The Kendall College of Art and Design, Western Michigan University's Industrial Design and Product Design programs and other educational institutions continually supply the furniture industry in Michigan with talent. This and the state's proximity to a solid customer base are magnets for companies of all kinds. 
Support for the design industry is also evident at the community level. For example, the West Michigan Center for Arts + Technology, a non-profit education and training facility in downtown Grand Rapids, provides workforce development and technical engagement opportunities to improve social and economic progress. 
Michigan is built on the notion that innovative people can bring their ideas to life, and with such a high concentration of commercial and industrial designers, the state has become a hotbed for companies to create marketable products and services. As a result, Michigan's economy has thrived and continues to attract businesses from around the world seeking to tap into the region's rich pool of creative talent.