Ping Yeh is bullish on Minnesota.
Yeh, a 43-year-old entrepreneur, is founder and CEO of w, a med-tech startup launched in suburban Minneapolis in 2014.
"I'm quite pleased with the energy that the Minnesota ecosystem is producing as compared with other parts of the country and the world," he says. "From a connectedness standpoint, we rate very high, and from an investment standpoint, we do extremely well. That's because of the high number of angels within the community."
Those plentiful avenues of funding are helping StemoniX save lives. StemoniX develops 3D human spheroids to support early drug discovery. The idea came to Yeh after a harrowing brush with Hodgkin's lymphoma, which required him to absorb a maximum chemotherapy dose. With no way to test his body's potential reaction, his doctors couldn't guarantee that the treatment, itself wouldn't kill him.
Having survived chemo and his cancer, Yeh set about finding a way to help drugmakers better predict potentially adverse reactions to medicines, which are a frequent cause of death.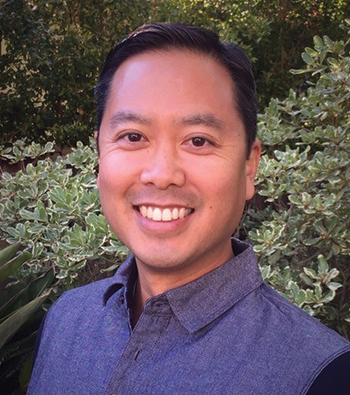 ---
"I'm quite pleased with the energy that the Minnesota ecosystem is producing."
---
"We make human 'microOrgan' and 'microTissues' from skin," he says. "We then use engineering techniques to further shape and structure them to make them more accurately reflect what's in a human. It's making for a more predictive model — something that reacts to therapeutics in a more accurate way. In our short existence," says Yeh, "we've come to support some of the largest pharma companies in the world."
Yeh acknowledges that his startup's early success has not occurred in a vacuum.
"We received funding from the Minnesota Angel Tax Credit. Angels got 25 percent of their investment credited back to them, and those investors could be anywhere in the country. Many have poured the credits back into the companies they supported. We also received an investment loan from the state.
"Medical Alley, which is one of the largest trade organizations for medical-related companies, is here, and they were very helpful, too."
StemoniX also received an $80,000 boost by claiming the grand prize and division award in the 2016 Minnesota Cup. MN Cup, as it's known, is the largest startup business competition in the country, offering $500,000 in annual prize money. Nearly 15,000 Minnesotans have participated in the competition since it began in 2005. The 2017 grand prize winner, MicroOptx, which designed a tiny implantable device to treat glaucoma, raised $1.4 million less than a month after winning the competition.
Minnesota companies received $1.3 billion in venture capital investments through 120 deals between 2015 and 2017, according to figures from the National Venture Capital Association. According to a recent report by the Star Tribune, 48 early-stage companies in Minnesota received $495.1 million in venture capital last year, up 41 percent from 2016; in comparison, venture funding nationally increased just 17 percent last year. The Minnesota Venture Capital Association has about 30 member firms, including Matchstick Ventures, Split Rock Partners, Lehmi Ventures and StarTec Investments.
Minnesota, which leads the nation in medical device patents per capita, isn't resting on its laurels. In 2018, the Minnesota Department of Employment and Economic Development (DEED) launched a new program called MILE, or Minnesota Innovation Loans for Entrepreneurs. MILE provides interest-free loans ranging from $20,000 to $50,000 to early stage businesses that are developing high-tech products or services in Minnesota.
Minnesota also leads the nation in 5-Year Business Survival, according to the Bureau of Labor Statistics (2012-2017). The state is focused on helping businesses get started and succeed. DEED has a Small Business Assistance Office that provides help on starting a business — and also oversees Small Business Development Centers throughout the state that offer free confidential consulting to entrepreneurs. Clients can get advice on capital and loan packaging, accounting systems and literacy, marketing and research, marketing plan development, startup assistance, business plan development, succession and strategic planning.
The centers also offer workshops and classes year-round throughout the state, including sessions on tax-saving and record-keeping tips, entrepreneurial essentials, using social media to promote a business, and the basics of starting a business.
StemoniX, which has an R&D outpost in San Diego, is committed to its Minnesota roots.
"We're in the upper northwest part of the Twin Cities, in a town called Maple Grove," says Yeh. "It has tons of amenities from restaurants to parks to shopping. Medtronic and Boston Scientific are just a couple of the many large anchor corporations just a few minutes away. They help establish a strong community foundation.
"It's also beautiful here. Lakes and ponds are scattered all around us, and nice affordable homes are great options for our new hires. It's great to have those options for our people."