If you want to know how Minnesota's thriving business ecosystem of interconnected problem-solving industries evolved, the best way to start is with a history lesson.
Jeff Rossate, executive director of the Office of Business Development for the Minnesota Department of Employment and Economic Development, says you must go back to the origins of Minnesota itself.
"Minnesota's unique array of natural resources — agricultural land, forest land, lakes and iron ore deposits — provided the strong foundation for the business environment that flourishes today," he says. "When you couple that with historic immigration from the Nordic countries, Germany, Italy and other places in Southern Europe — places with a rich heritage of innovation and problem-solving — you begin to realize how all of these ingredients came together to form the unique business ecosystem that drives Minnesota today."
What's important, though, is what those European immigrants did once they got here, says Rossate, adding, "They brought with them their history of innovation, and we have been lucky to leverage that."
As examples, he notes:
"It made sense to mill grain here, and now we are a world leader in food processing, with food processing giants like General Mills here."
"The Mayo brothers looked at medical services differently, and now the Mayo Clinic in Rochester is the preeminent clinic for health care in the world."
"Our natural resource extraction, such as iron ore, was economically viable because of our proximity to Lake Superior and the Great Lakes system. This industry, in turn, was supported by the advent of the Great Northern Railroad, which opened the entire northwestern corridor of our country — and they did it privately without any public funding. That key opening of a new passageway brought invention to the Twin Cities, and today it serves a massive economic corridor in the Upper Midwest and beyond."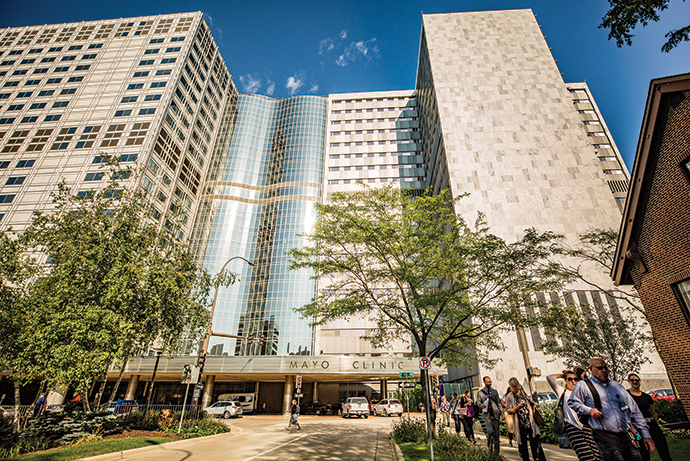 Largely because people in centuries past had to figure out how to solve real-world problems on their own, in a vast and sometimes harshly cold wilderness, it is ingrained into the DNA of Minnesotans today to be problem-solvers.
"Our innovative and thriving business culture embraces new industries — from clean water technologies and 3D printing to digital health, FinTech and the Internet of Things, to name just a few," Rossate says.
Finding solutions to everyday problems is what Minnesotans and Minnesota companies do best, he adds. From 3M's many health and safety products to Mayo Clinic's life-saving treatments, remedies that change the world often originate in the North Star State.
Idea-Sharing Is the Norm
The foundation of the interconnected industries in Minnesota is based on the value placed on research and education statewide. Industries have also witnessed and built on breakthrough solutions in other industry sectors nearby.
"It's really the people and the process of critical thinking that has developed here in Minnesota — as well as the recognition that solutions to one industry's problem may be an adaptation of a solution in another industry that exists here," Rossate says.
---
182 business expansion projects were announced in Minnesota in 2017, creating 7,668 new jobs and retaining another 176 existing jobs.

"With this recognition, firms have sought to adapt solutions from other sectors and apply them to their specific needs. Certain technological advancements, originating decades ago in Minnesota, continue to spawn new ideas. Firms like Data Control Systems, CRAY, Honeywell — to name just a few from an impressive list — have had a lasting impact on the integration of technology in other areas."

Two such examples are Uponor and Protolabs. Uponor, located in Apple Valley and Hutchinson, makes plastic tubing used in plumbing and other applications. Its success has enabled the firm to grow rapidly in Minnesota.

Uponor's North American revenue in 2016 exceeded $337 million, which was an increase of 10.7 percent from 2015. By early 2018, its headcount had grown to 875 in the U.S. and Canada, with about 600 in Apple Valley and another 150 at a distribution center in Lakeville. Since opening in Minnesota in 1990, Uponor has expanded in Apple Valley 10 times, including an $18-million expansion in 2016 and a $17.4-million expansion in 2017.

The parent company is based in Finland and sees the Minnesota operations as pivotal to the firm's global growth. Thanks largely to the success of its Minnesota plants, Uponor now tracks 25 percent of its total revenue from the U.S.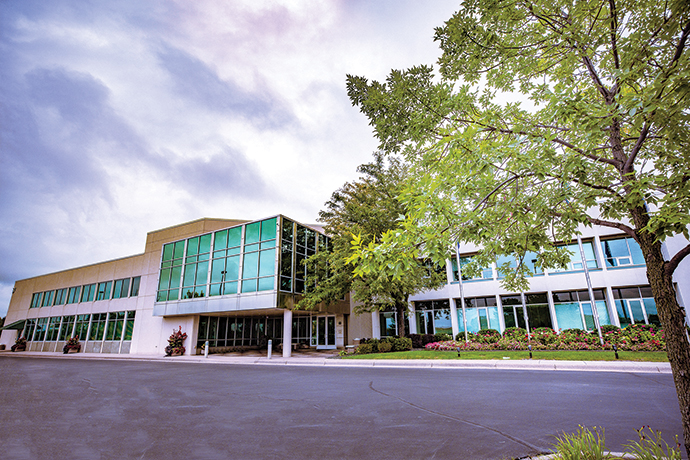 Protolabs, meanwhile, announced earlier this year that it would invest $29.9 million to expand to a new site in Brooklyn Park. The Maple Plain-based company purchased a 152,000-sq.-ft. building in Brooklyn Park and plans to add another 50,000 sq. ft. to it.
The company, which makes custom prototypes and on-demand parts for customers in 160 countries, plans to create 139 new jobs, and the new location will ultimately house at least 350 workers, the firm says.
Companies like Uponor and Protolabs follow in a long line of interconnected problem-solving entities stretched across the entire state, says Rossate. "We have a history of solving problems because we have to," he says. "The iron ore that is here was not located close to the steel mills of Pennsylvania and Ohio, so we invented the process of converting iron ore into taconite pellets for efficient processing in steel mills. That critical technology was developed right here in Minnesota. Somebody had to come up with that process, and we did."
Toss the Nerf Ball and Pass the Popcorn
Many other inventions that we take for granted today originated — or were first commercialized — in Minnesota. Among them are the concrete grain elevator, the pop-up toaster, Greyhound Bus Lines, water skis, masking tape, the Milky Way candy bar, the snowblower and the snowmobile, the first open heart surgery, the black box flight data recorder, the NERF football, microwave popcorn bags, the Tonka Truck, and the first battery-operated wearable pacemaker.
"Even Spam was created here," notes Rossate. "That was a necessary outcome of a need that existed at the time. The ingenuity and desire of Minnesotans to solve problems drove this."
Largely because of these innovative entrepreneurs, Minnesota today boasts 19 Fortune 500 corporate headquarters, as well as the largest privately held company in the U.S. — agribusiness giant Cargill Inc., a firm with more than $109 billion in annual revenue.
The medical device sector grew out of this same history of invention, and today Minnesota is widely recognized as the global leader in med-tech and related fields.
Minnesota companies received $1.3 billion in venture capital investments through 120 deals between 2015 and 2017, according to figures from the National Venture Capital Association. The state ranked No. 8 in VC investments in health care in 2017, with $240 million.
Many of these ventures prove to be successful long term. According to the U.S. Bureau of Labor Statistics, Minnesota ranks first in the country in five-year survival rate of new businesses, from 2012 to 2017.
---
"Minnesota's unique array of natural resources — agricultural land, forest land, lakes and iron ore deposits — provided the strong foundation for the business environment that flourishes today."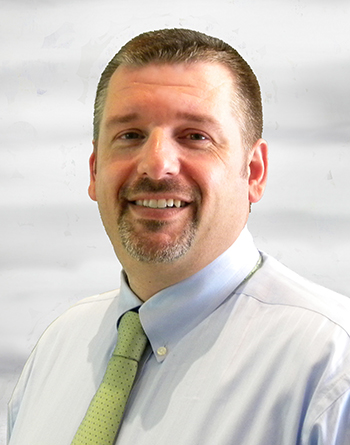 And businesses continue to expand all over the state. According to DEED, there were 182 business expansion projects announced in Minnesota in 2017, resulting in the creation of 7,668 new jobs and the retention of another 176 existing jobs.
"Innovation continues to happen all over this state," Rossate adds. "Whether it's the glass sector or packaging or software development or medical breakthroughs, we are seeing evidence of new business ideas and new business creation across Minnesota."
And it all began with a simple desire to solve a problem.