When CNBC released its annual ranking of America's Top States for Business in July, Minnesota checked in at a familiar spot — firmly in the top 10.
With an overall ranking of seventh place, along with placing third in quality of life, third in education and seventh in technology and innovation, Minnesota performs at an elite level when it comes to meeting the needs of expanding companies.
But don't try telling that to the leaders of the state Department of Employment and Economic Development (DEED). While they recognize and applaud the fact that Minnesota received high marks on its annual economic performance report card from CNBC and other media outlets, they also know that in order to remain competitive and gain ground on the states ranked higher, Minnesota must constantly up its game.
Steve Grove, commissioner of DEED, said as much when he recently unveiled the state's new strategic plan for economic development. Writing to the people of Minnesota, he said: "We believe we're at an inflection point in our state's economy. What we do next to encourage economic growth will affect generations to come and define the future of Minnesota. That story will be written by the businesses, entrepreneurs and workers who power our economy every day. And we believe government has a critical role to play too. DEED's mission is to empower the growth of the Minnesota economy, for everyone."
Because of that, Grove and his department adopted a new plan that establishes three main objectives for DEED for the next year:
Empower the growth of Minnesota's labor market to meet the needs of business, now and in the future.
Reduce the disparities faced by populations with barriers to employment.
Make Minnesota's innovation ecosystem a national leader.
Innovation Creates Jobs
In growing the state's labor market, DEED plans to increase the number of job seekers using DEED's CareerForce resources by 10% and increase the job placement rate for every DEED workforce program to 80%. In reducing disparities faced by those facing barriers to employment, the state seeks to increase the average starting wage for minorities who use DEED to find a job by $2 an hour. In becoming a national leader in innovation, DEED aims to land Minnesota in the top five of either the Milken Institute State Technology and Science Index, the National Science Foundation Science and Engineering State Profiles, or WalletHub's list of best state ecosystems for innovation.
DEED has already taken a major step forward by rolling out Launch Minnesota, a new program designed to help high-tech startups grow throughout the state. The initiative will make grants and tax credits available to qualifying early stage companies.
"We launched it officially on Oct. 1, 2019," says Grove. "The new director of Launch Minnesota is Neela Mollgaard. She was a founder of Red Wing Ignite, which supports entrepreneurs, businesses and students. She has helped startups in Greater Minnesota thrive. We are getting momentum around this."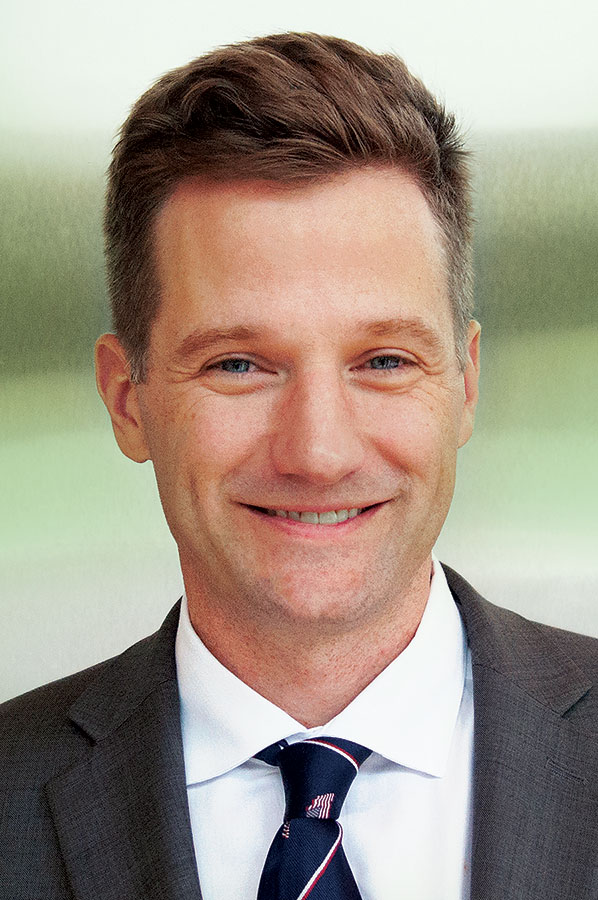 ---
"We feel good about the momentum we have right now."
---
That momentum is spreading to other parts of the state economy. Barrett Petfood Innovations announced Aug. 12, 2019 that it will open a 150,000-sq.-ft. facility in Little Falls with assistance from the Job Creation Fund and the Minnesota Investment Fund, the state's two most important incentive programs. Over the past year, Minnesota has won huge investments from Daikin Applied Americas in Faribault; Uponor in Hutchinson; Renewal by Andersen in Cottage Grove; Upsher-Smith Laboratories in Maple Grove; and Northrop Grumman in Plymouth.
"We feel good about the momentum we have right now," Grove says. "Each of these companies made a bet on Minnesota to find the right kind of talent here. The state is very engaged with these firms. That is an important priority for this administration."
The Good Life
Grove says that quality of life, talent and education are significant draws for expanding companies throughout the state. "We consistently rank in the top five best places to live in America," he notes. "And workers want to know that they won't have to pick up and leave to find their next job. We are filling a gap in providing high-paying jobs."
When asked to name Minnesota's best-kept secret, Grove said, "It is our talent, and the diversity of that talent. We can prove it with the scope of Fortune 500 companies here. All levels of skilled management can be found here. And our industries retain workers over time. We have a fantastic university system and public schools that turn out exceptional talent year after year. People are blown away by our ecosystem of talent."
He adds that Minnesota has "one of the highest percentages of businesses that survive after five years. Over 54% of them make it. That is due largely to our hardworking Midwestern work ethic, and the fact that people in Minnesota take care of each other. We also have one of the highest workforce participation rates in the country. We just don't talk about these things often enough. This is a state that is a little too humble."
If Grove has his way, however, Minnesotans will soon have much more to brag about.