When it comes to spurring innovation and entrepreneurship, Minnesota leaves nothing to chance.
The Minnesota Department of Employment and Economic Development (DEED) has rolled out the welcome mat for entrepreneurs and venture capital investors through Launch Minnesota (LM), which took flight on Oct. 1, 2019.
According to DEED, "Launch Minnesota supports a series of new initiatives designed to accelerate the growth of high-technology companies. The initiative is designed to lower the risk required to fund, start or grow technology businesses in Minnesota. LM brings all of these initiatives together under a new office that acts as a touchstone for the state to support and enhance our visibility and interest in the innovation ecosystem."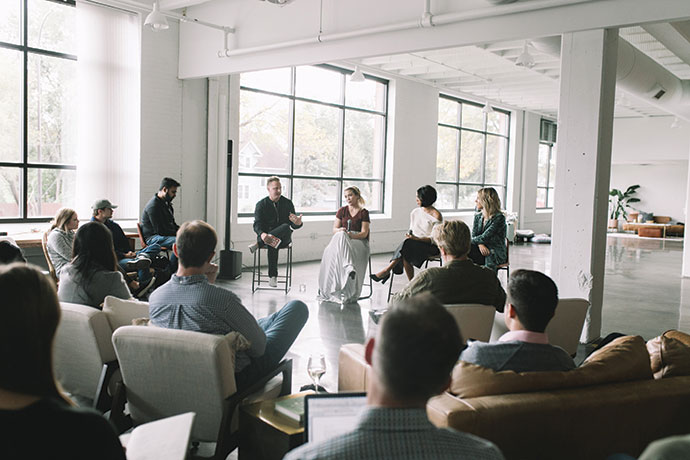 Innovation Grants, Entrepreneur Education Grants and Angel Tax Credits are among the incentives that LM is able to offer early-stage startups to help them get through the dreaded "valley of death."
"We want to make sure that we are building an economy for the future, especially for workforce talent," says Steve Grove, commissioner of DEED. "We feel Minnesota is on the way, but there is a lot more we can do to get there."
A former executive at Google and YouTube, Grove says the state is pursuing several goals through LM. One is to become a top five state in the percent of GDP that comes from businesses based on technology. Minnesota currently ranks No. 18. Another goal is to increase the share of venture capital that flows to Minnesota businesses.
Long term, says Grove, "we would like to see our startup creation rate go up, see our venture capital go up, and end up in the top five startup ecosystems."
Pushing for Progress
There is evidence that Minnesota is already making progress. According to CNBC's recent Top States for Business report, Minnesota ranked No. 7 overall, No. 7 in technology and innovation, and No. 9 in infrastructure.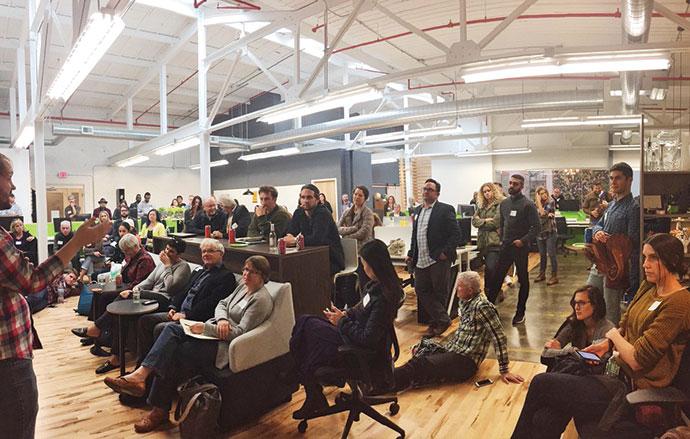 Successful startups in the fintech and medtech sectors are becoming more common in the North Star State as well. One such fintech firm, Sezzle — a rapidly rising buy-now-pay-later company — reported merchant sales of $70.2 million for the first half of 2019, up significantly from the prior corresponding period when the firm totaled $4.5 million in sales.
The first six months of 2019 saw Sezzle expand into Canada and launch a successful IPO on the ASX, which raised more than $35 million. "This investment capital has already helped us accelerate our rapid expansion into our current North American markets," CEO and co-founder Charlie Youakim told the Motley Fool. The company also increased its active merchants on the Sezzle platform from 815 a year ago to 5,058 by June 30, 2019.
Sezzle is far from alone. Many of the state's 226 business expansions in 2018 occurred among small firms and startups. Sezzle and ClickSWITCH — another fintech startup in Minneapolis — both announced plans to double their staffs. A number of health-care technology and medical device firms followed suit. Among them are OmniTier, NovuHealth, Sansoro Health and Relievant Medsystems, which relocated from California to Minnesota last year.
"Minnesota has one of the most diverse state economies in the country, and these business expansion projects reflect that," said Grove. "We want to invest in an economy that fosters innovation and allows the startups of today to become the Fortune 500s of tomorrow."
---
"We want to invest in an economy that fosters innovation and allows the startups of today to become the Fortune 500s of tomorrow."
---
The Angel Tax Credit program has been a key tool in facilitating this growth. This incentive has already helped a number of successful startups across the state expand, including 75F, a Twin Cities HVAC firm that uses Internet of Things technology; Flipgrid, a Twin Cities company that developed a video discussion platform for students that is now used around the world; and Miromatrix, a Twin Cities biomedical engineering firm developing transplantable organs.
Minnesota ranked second in the Midwest in venture capital investments in 2018. With $642 million in VC investments, the state ranked 15th in the country in venture capital investments, according to PwC/CB Insights, and 13th on a per capita basis.