Millennials, born between 1982 and 2000, make up the largest generation of Americans and most states are seeing an increase in the demographic's population. However, according to a Governing.com analysis of census data, Mississippi has seen a nearly 4 percent drop in millennial population since 2010.
But, says Joe Lichtenhan, co-founder of Hattiesburg-based Hybrid Plastics, "It's not a bad thing. Let them leave and get some experience and they'll come back." Hybrid Plastics is a chemical and nanotechnology company that often hires graduates of Mississippi's world-class universities.
"When I travel, I find a lot of people from Southern Miss at these different polymer companies I go to and all of them say 'Yeah, you know I'm up here in Boston, or wherever, but gosh I miss Mississippi. Let me know if you guys are hiring.' Mississippi has a charm that I think gets into your DNA. And they learn to appreciate that after they've gone out and experienced the big city lights."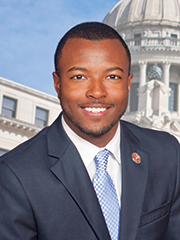 Indeed, according to the 2017 Mayflower Mover Insight Study, 53 percent of millennials say they are likely to move to a new city temporarily, 74 percent said they had a timeline in mind, meaning they only intend to stay in that place for a certain number of years. The study also found that millennials raised in urban areas tend to move further way from their home cities, compared to those who grew up in more rural areas.
Millennials who choose to stay or move back home to Mississippi find a culturally diverse state with open arms, opportunities and an affordable quality of life. Mississippi ranks No. 10 in affordable housing for millennials, according to a GOBankingRates ranking that uses housing cost data from Zillow, and the amount of time it would take to save for a 20 percent down payment based on the national median income for millennials ($60,932). The median list price in Mississippi is $179,000, the average monthly mortgage payment is about $790.
Millennial Movers and Shakers
Armed with data and driven by a passion for the Magnolia State, residents like Rep. Jeramey Anderson are taking steps to make Mississippi a more attractive landscape for millennials today and the generations to follow.
In 2013, Anderson was elected to represent District 110 (Moss Point and Pascagoula) in the Mississippi Legislature. The now 25-year-old lawmaker also serves as the co-chairman of the Mississippi Future Caucus, part of the Millennial Action Project's bipartisan national movement. The Mississippi Future Caucus is a bipartisan group of legislators under the age of 40 focused on addressing issues that affect the Millennial generation across the state.
Anderson says many of the state's millennials are choosing to live in the coastal region to take advantage of its nightlife, scenery and quality of life.
---
"Mississippi has a charm that I think gets into your DNA. And they learn to appreciate that after they've gone out and experienced the big city lights."
—Joe Lichtenhan, co-founder of Hattiesburg-based Hybrid Plastics
---
"It sounds weird, but I love the big city environment. I just hate the traffic and being around a lot of people," Anderson says with a laugh. "On the coast we have those same amenities ­— we have the bars, the casinos and the clubs — but at the same time I can get from my house to the casino in 20 minutes, and that's in heavy traffic. We're just not congested here with traffic and all those other big city issues. That's what makes Mississippi such a great place, the coast specifically. I see it growing much, much more over the next few years." Anderson notes cities like Jackson and Hattiesburg are also focused on retaining their millennial population and says he expects to see those areas grow up quite a bit over the next few years as well.
One of the ways Anderson and other lawmakers aims to ease the state's millennial angst is to help continue to improve the state's business climate, create jobs, and encourage people to enjoy the state's unique Southern hospitality.
"We like to attract business, that's the first thing," Anderson said. "We want all businesses, small, medium and large, to come in, bring their employees and find a quality of life that will let them stay here for five, 10, 20 years. The climate here is extremely vibrant. People in the state as a whole are interested in new opportunities and the state is making strides to really change the way we embrace the business culture and making sure that companies that are moving in have a fair shot at being the driving forces in our economy."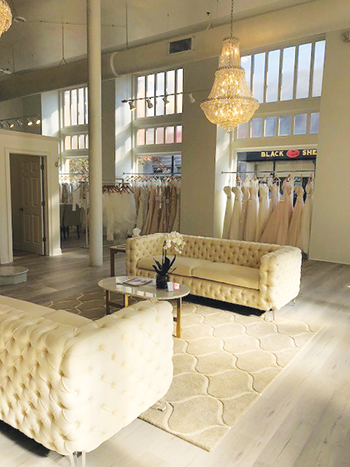 Since graduating from University of Southern Mississippi in 2007, Katie Ward has kept an eye on the Hattiesburg bridal market. Ward began her company, Bliss Bridal, a bridal boutique (pictured), when she was just 25 years old in Fairhope, Alabama. Five years later, the millennial entrepreneur expanded and opened another location in New Orleans, Louisiana. Now, at age 32, she's recently opened her largest boutique to date in Hattiesburg.
"I always loved the community there, I always felt like it was a hometown for me. I've always kind of kept my eye on the market there and I knew there wasn't a bridal shop with my business framework within the city," Ward says.
In the first two weeks of business, Ward says her shop has surpassed expectations. The 2,600-square-foot boutique is located inside of a historic former pharmacy in Downtown Hattiesburg.
"We're very excited to be in downtown Hattiesburg," Ward says. "The space we're in had been empty for 20 years and no one could ever figure out what to do with it. We just saw it and knew that is was going to evolve into exactly what it has become. I know Hattiesburg will be very, very successful for us. We really see Hattiesburg becoming one of our strongest locations and we've already opened to strong business."
Ward says smaller communities, like Hattiesburg and others in the state, have a way of facilitating a company's success.
"When you join a small community verses a large metropolitan area, the community really cares to see the success of people who are investing in their communities," Ward says.