As Arctic waters warm up and become more navigable, demand increases for the security services of the U.S. Coast Guard in the northern latitudes.
For hundreds of workers in Jackson County in southern Mississippi, that demand spells gainful employment.
In the land where shipbuilding is king, providing the Coast Guard with the best seafaring equipment is a job taken very seriously. In fact, VT Halter Marine Inc. in Pascagoula is so good at building ocean-going vessels that it was recently awarded a $745-million contract for the design and construction of a Polar Security Cutter for the Coast Guard.
The PSC is a heavy icebreaker, and America hasn't built one in over 43 years. VT Halter Marine is about to change that.
"This will be the first of three cutters, and we have options to build two more," says Ron Baczkowski, CEO of VT Halter Marine. "This will be a $1.9 billion contract if all options are executed."
The Coast Guard has two heavy icebreakers. "One is barely operating and is 13 years past its life expectancy," says Baczkowski. "The other is being used for parts. The Arctic region is becoming increasingly important. More commercial activities are being conducted there now, which means more shipping. The Coast Guard must operate there."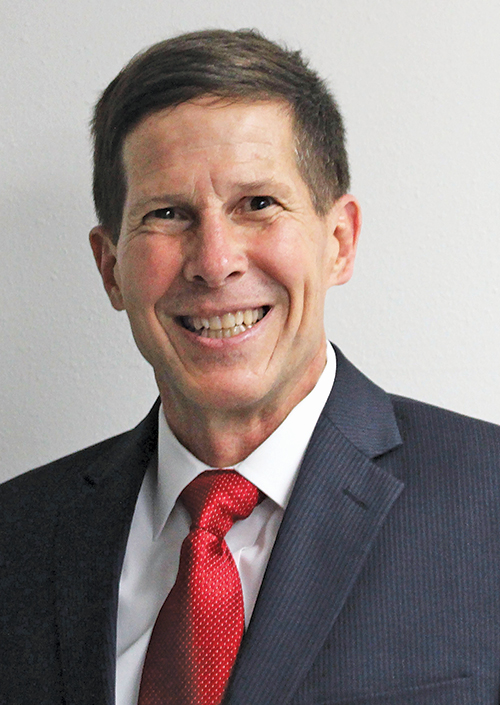 ---
"This region has a wealth of shipbuilding experience and talent. Our yard is a perfect fit for this project."
---
A win for VT Halter Marine equates to a win for Mississippi. Being awarded the Coast Guard cutter contract means that VT Halter Marine will immediately invest $37.5 million into a corporate expansion and hire 900 new workers over the next five years. It also means that Jamestown Metal, a supplier to VT Halter Marine, will invest $375,000 into a corporate expansion and create 100 new full-time jobs of its own.
"This vessel is only 460 feet long, but it has the same weight as a 700-foot ship," says Baczkowski of the new cutter. "It has a two-inch-thick skin. Its frames are very closely spaced, and it has the density of almost twice the normal ship, exerting 20 tons of pressure per square foot on the ground. It also must survive in very cold temperatures and survive the crushing impacts of breaking through ice that is six to eight feet thick."
'A Wealth of Experience and Talent'
When asked why his firm is based in Pascagoula on the Mississippi Gulf Coast, Baczkowski says, "Our yard is in a great location for this work. The cutter is a very deep draft ship, with almost 36 feet of draft. Here, we can launch ships up to 40 feet in draft. We also have a clear path to the water. This region has a wealth of shipbuilding experience and talent. Our yard is a perfect fit for this project."
Indeed, shipbuilding is one of Mississippi's most important industries. More than 33 shipbuilding-related manufacturers employ more than 23,450 skilled workers. The biggest of the employers is Huntington Ingalls Inc., the largest private employer in the state. The firm has produced warships for the U.S. Navy and other government customers at its Pascagoula shipyard since the 1930s. Altogether, 70% of the Navy's fleet of warships were manufactured by Huntington Ingalls in Pascagoula.
VT Halter Marine, meanwhile, is the largest designer and builder of medium-sized vessels in the world. It operates one full-service repair facility and three new construction facilities in Mississippi. The company designs, builds and repairs a wide variety of ocean-going vessels such as patrol boats, oil recovery vessels, oil cargo ships, ferries, logistic support vessels, auxiliaries, and research and survey vessels.
Benefits for shipbuilders in Mississippi are abundant. For starters, the state offers shipbuilders access to more than 15 ports located along the Gulf Coast, the Mississippi River and the Tennessee-Tombigbee Waterway. Two ports along the Gulf Coast provide deep-water access to global commerce, including the Port of Gulfport and the Port of Pascagoula, which is ranked in the top 20 ports in the U.S. for foreign trade.
Community College Plays Vital Role
Other leading shipbuilders operating in Mississippi include U.S. Marine Inc., Trinity Yachts, Gulf Ship, Signet Maritime, New South Marine Builders, Signal International and Rolls Royce. And they were recently joined by startup boat manufacturer Avid Boats, which announced that it's locating a production facility in Amory and creating 75 jobs.
Baczkowski of VT Halter Marine says the support that his firm and the other shipbuilders receive from the state of Mississippi is indispensable. "Mississippi is a great state to be partnered with," he notes. "They understand that the Polar Security Cutter means job growth. We are growing from just over 300 employees to over 1,500 workers at the height of this contract. The state was helpful in growing our infrastructure and workforce. We teamed up with Mississippi Gulf Coast Community College for workforce training. They've been helpful in equipping our workers with technical skills in shipbuilding, welding, electrical work, etc."
He adds that "the Mississippi Development Authority has been very helpful too. They make sure we have a competitive edge to meet our national security requirements. We're modernizing our shipyard with the help of MDA. That will help us well into the future, and it will help the economic vitality of the region. For every job created in our yard, there are four jobs created outside to support this work."