Mississippi punches well above its weight in its ability to deliver skilled workers to the many advanced manufacturers doing business in the state. Companies in the shipbuilding, aerospace, automotive and other sectors take advantage of not just an advanced transportation infrastructure and central location, but a network of local education and training resources that supply advanced manufacturers with talent.
"We are fortunate, as a small state composed of many local ecosystems, to have the layered educational and training pathways that start in the K-12 system and go through our many colleges and universities to address our employers' needs on a local and regional level," says Garrett McInnis, executive vice president of The Skills Foundation of Mississippi, a non-profit working with private industry, local communities and state entities to grow the pipeline of skilled workers.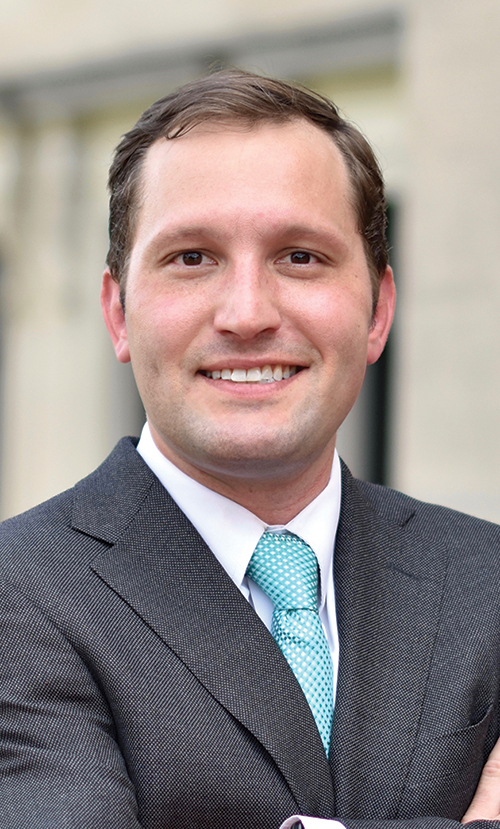 ---
"Mississippi is fortunate to have many examples of local ecosystems that have proven the ability to meet aggressive workforce training needs for manufacturers." 
"Mississippi is fortunate to have many examples of local ecosystems that have proven the ability to meet aggressive workforce training needs for manufacturers," says McInnis. "Whether it be the partnership with Toyota and Itawamba Community College in Blue Springs, Huntington Ingalls and Mississippi Gulf Coast Community College, or Yokohama Tire and East Mississippi Community College in the Golden Triangle, Mississippi communities large and small have proven their desire and commitment to meeting the needs of industry looking to locate in the Magnolia State."
McInnis says the Skills Foundation works with employers whose requirements include "engineers of all stripes, those trained in industrial maintenance technology, automation & controls, precision manufacturing, logistics technology and a host of other skills to run and maintain highly advanced automated systems."
How does the Skills Foundation support these companies?
"If a young person doesn't know about a career, they are certainly not going to pursue it," McInnis points out. "That's where we come in. We tell people, especially young people, about the fantastic local careers in manufacturing, and we help them find the best skills-training programs to pursue those careers. The Skills Foundation serves as a private non-profit, educating the public about the best training opportunities that lead to high-quality manufacturing careers through education and outreach initiatives."
Expansions Underscore Talent Availability
In April, Milwaukee Tool, a leading manufacturer of heavy-duty power tools, hand tools, storage and accessories for the professional construction trades, announced plans to expand its presence in Mississippi. The company will invest $60 million in advanced technology and manufacturing equipment to support the operation of a new, 500,000-sq.-ft. accessories manufacturing facility in Grenada County. As part of the 1,200 overall jobs Milwaukee will bring to the region, 800 of these jobs will be in the new Grenada facility, and the remaining 400 will be across its existing Mississippi locations. The Brookfield, Wisconsin-based company has manufacturing, distribution and operations presences in Greenwood, Jackson and Olive Branch, and the company has grown its employee headcount in the state from 526 in 2010 to more than 2,343 in 2020.
"Our people and our culture have clearly made the difference in our growth and success, noted Milwaukee Tool Group President Steve Richman. "As we seek out new opportunities to attract, retain, and recruit the best talent in the country, the state of Mississippi has continued to be a valued partner. We look forward to bringing more jobs to this state."
In June 2020, Calgon Carbon, a manufacturer of activated carbon products, announced plans to increase production capacity at Port Bienville in Hancock County. The project represents a corporate investment of $185 million and 38 new jobs. The company is adding a new production line at its Bay St. Louis facility and increasing production space from 200,000 square feet to 400,000 square feet. The expansion also will increase Calgon Carbon's total annual production capacity to more than 200 million pounds of granular activated carbon.
"This expansion enables our activated carbon products to be more broadly used to clean the world's air and water on an even larger scale," said Steve Schott, Calgon Carbon president and CEO. "There is no better place for this expansion, we have always felt at home in Mississippi, and we appreciate the support and enthusiasm the state and local economic development leadership have shown us, and our parent company, Kuraray."
Manufacturing thrives when communities embrace the companies and encourage their people to pursue opportunities in manufacturing, notes The Skills Foundation's McInnis. "Mississippi manufacturers have found repeatedly that Mississippi communities don't take them for granted, and Mississippi workers appreciate the high-paying opportunities those manufacturers provide. This symbiotic relationship between Mississippi manufacturers and the communities where they thrive is good for all involved and ensures future growth potential across the state."