Proximity to the giant FedEx air cargo facility in Memphis, Tennessee, makes northern Mississippi a winning location for warehouse and distribution facilities. But locations throughout the state are served by assets that cater to the logistics requirements of all industries. These include six Interstate highways, 15 ports and two deep-water ports, 30 railcar providers, two international airports and four Foreign Trade Zones. Truckers can access locations that are home to 100 million people in one day's drive.
Leisure Pools, one of the world's largest composite fiberglass swimming pool, spa and tanning ledge manufacturers, has finalized plans to establish manufacturing and distribution operations in Picayune, in south Mississippi. The $3.25 million project will create 100 jobs. The company purchased an 83,200-square-foot facility in the Picayune Industrial Park. The new Picayune operations will enable the company to expand its presence in the Gulf States so it can better serve its growing independent dealer network.
The Mississippi Development Authority qualified Leisure Pools for the Advantage Jobs Rebate Program, which is for eligible businesses that create new jobs exceeding the average annual wage of the state or county in which the company locates or expands. Pearl River County and Mississippi Power also are assisting with the project.
French IT Company Picks Marshall County
Communications software and technology company Quadient is locating its North American distribution operations in Marshall County, in northern Mississippi. The project represents an $11 million investment, combining land, facilities, construction and corporate efforts. Quadient will create 75 jobs for its facility. Headquartered in France, Quadient provides technologies for processing and digitizing customer communications, mail, packages, business processes and customer experience management to businesses around the world. The Marshall County facility is in the Gateway Global Logistics Center, which is part of the Chickasaw Trails Industrial Park.
"We are excited to be opening our North American distribution operation in Marshall County and look forward to developing strong relationships with the surrounding communities," said Doug Ward, vice president and general manager of Supply Chain Operations at Quadient. "The new distribution facility will help support the expansion of Quadient parcel lockers and our mission of helping businesses build powerful, meaningful connections with their customers."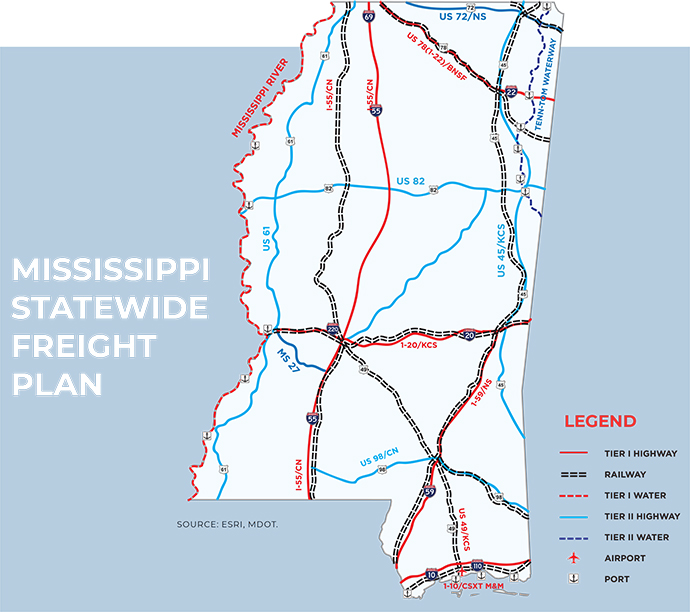 In central Mississippi, Amazon will launch a new, state-of-the-art fulfillment center in Madison County, creating more than 1,000 new, full-time jobs. It will be the first facility in the state to feature Amazon's innovative robotics technology. The fulfilment center, which will be located at the Madison County Mega Site, will be Amazon's fourth Mississippi fulfillment center. The facility will be at least four stories and will house most of the sortable goods sold by Amazon. Associates will pick, pack and ship customers' orders alongside robots, allowing for a more efficient process that will enable Amazon to meet consumer demand more efficiently.
"Mississippi is a great state for business and gives us the opportunity to better serve our customers in the region," said Alicia Boler Davis, Amazon's vice president of global customer fulfillment. "We are excited for our future in the magnolia state and for what this means for our customers as we continue to grow. We'd also like to thank local and state leaders for their strong support in making this project possible."