For decades, Mississippi has been a strategic stronghold for many life sciences, biotechnology and healthcare firms. Pioneering research conducted in the state has lead to innovations in organ transplants, nanotechnology and more. In addition to the state's strong business climate, Mississippi's robust healthcare workforce is bolstered by two medical schools, five four-year institutions with nursing schools, and many healthcare occupational programs.
Thanks to the state's accessibility and deep talent pool, Spectra Laboratories, a wholly owned subsidiary of Fresenius Medical Care North America, is building a new 200,000-sq.-ft. lab in Southaven. The project is expected to create more than 300 new jobs in the first few years, with the new facility expected to become fully operational later this summer.  
Fresenius Medical Care North America (FMCNA) is a leading provider of kidney care products and services for individuals with chronic renal conditions. Spectra Laboratories offers renal-specific laboratory services, using state-of-the-art equipment, automated specimen processing and reporting applications. At Spectra's new build-to-suit facility, which will be located in the Stateline Business Park, employees will conduct comprehensive testing, analysis and reporting to ensure the best possible outcomes for patients.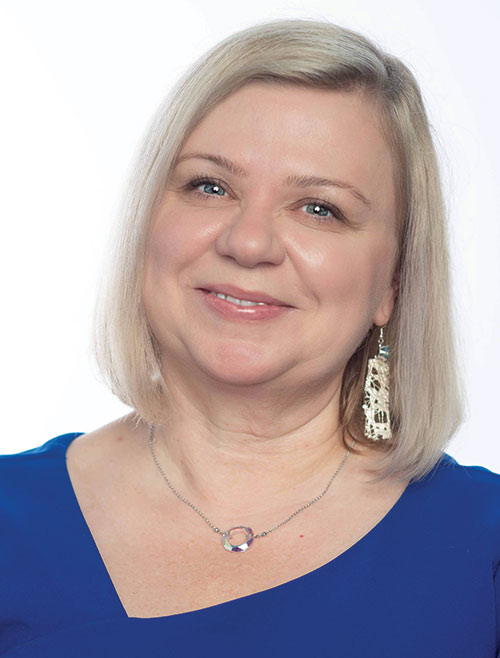 "We serve more than 200,000 patients with kidney disease across the U.S, so it was important for us to find a central location, near major transportation hubs like FedEx that could provide the fastest possible results for the Western part of the country," said Ines Dahne-Steuber, President of Spectra Laboratories, and SVP of Operational Excellence for FMCNA. "The Southaven area is clearly developing rapidly with a strong workforce needed to run our advanced laboratory equipment. Our new Southaven lab will enable us to better accommodate long-term needs by introducing state-of-the-art automation capabilities while expanding our footprint to be closer to some of our higher-volume markets.
"Throughout the selection process, we reached out to state and regional leaders in Mississippi. Their excellent support and partnership were key deciding factors in our site selection. We are excited to further invest in providing a state-of-the-art healthcare facility and being an employer of choice in the rapidly growing Southaven area."
The Mississippi Development Authority is assisting with workforce training and site improvements. MDA also is supporting the project through the Advantage Jobs and Healthcare Industry Zone Incentive programs. The city of Southaven is assisting with a new traffic signal, and the city and DeSoto County are providing partial property tax exemptions to Spectra Laboratories.
"The local economic development team and government officials have been tremendous partners and helpful throughout the process," said Dahne-Steuber. "Southaven is growing and provides an exciting area for business with access to a major metro area with great transportation options and a talented workforce. We are excited to become part of this growing business community." 
Strategic Distribution in North Mississippi
Also in Southaven, Medline Industries Inc., a healthcare business specializing in manufacturing and distributing medical supplies, recently opened its new distribution operation. The $46-million investment also brings 450 new jobs in the North Mississippi region.
Southaven has several ideal attributes for the company's new, larger warehouse facility that will accommodate continued growth, including convenient access to the Southeastern U.S. market, a quality local workforce and high quality of life. Medline's existing employees in Memphis will fill a portion of the new jobs at its new Southaven location, with a large number of jobs being created for Mississippi residents.
"We are looking forward to being an active part of the new Southaven community," said Dmitry Dukhan, vice president of Real Estate Operations for Medline. "It's an ideal location for a distribution hub for our larger mid-south distribution territory and enables us to expand our presence as a local employer. We are grateful to all of the people and officials in Southaven, the county of DeSoto and the state of Mississippi who have recognized the potential of this project for both local residents and healthcare throughout the region."
The Mississippi Development Authority is assisting with equipment relocation and infrastructure needs, including the extensions of a potable water line and an access road. The city of Southaven and DeSoto County is helping with the project, as well.
Zimmer Biomet Grows in Olive Branch
In October 2019, leading medical device manufacturer and supplier Zimmer Biomet announced it would locate a new facility in Olive Branch and create 100 new jobs. The Indiana-based company leased a 120,000 sq. ft. facility from where it will distribute its products to medical facilities worldwide.
"Zimmer Biomet is excited to locate this important distribution facility in Olive Branch where we can leverage great shipping logistics and a highly qualified local workforce," said Zimmer Biomet Director of Operations Josh Stapleton. "We appreciate the support of the Mississippi Development Authority and local leaders to encourage this expansion."