With Cooperative Energy, Entergy Mississippi and Mississippi Power, customers in the Magnolia State will find that their energy needs are met with superior service and at some of the most competitive rates in the country.
Mitch Stringer, director of economic development for Cooperative Energy, says that his organization's 11 member-owned distribution electric cooperatives provide electric power to roughly 432,000 customers in 55 of Mississippi's 82 counties. Stretching from Lyon and Greenwood in the north to Lucedale and Kiln in the south, the service territory of Cooperative Energy covers the length of the state and meets the needs of both residential and industrial end-users.
---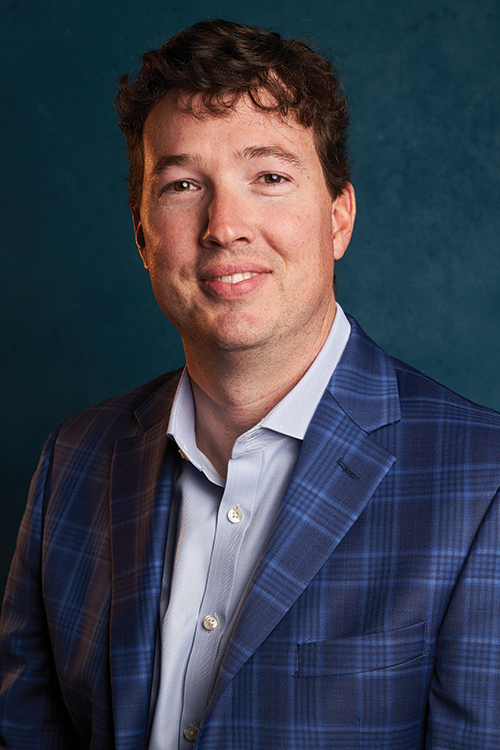 "If the demand for wood products keeps up over the next six months, we will have another four announcements around the state just in our territory."
---
"We touch just about every county west of Interstate 55 and just about every county south of Interstate 20," says Stringer. "We are based in Hattiesburg, but we are very experienced in serving the needs of all of our customers in a wide variety of industries across the state."
While the global pandemic slowed business growth considerably in the second and third quarters of 2020, the pace of corporate expansion accelerated quickly in the fourth quarter of 2020 and has continued well into 2021, Stringer notes. "Business expansion activity has picked up a lot lately. The fourth quarter of last year was when we started to see the pickup emerge. Then, by the first quarter of 2021, that's when it really picked up, and it has increased even more in the second quarter."
COVID-19 may have dimmed business growth prospects for a while, but it did not deter a number of sizable investments in the service territory of Cooperative Energy last year. Among the more notable projects were Rolls-Royce investing $22 million and adding 24 jobs in Pascagoula; RespirTek investing $1.5 million and hiring 25 people in Jackson County; Cutting Edge Meat Co. committing $1.35 million to expand in Leaksville and add 14 jobs; and Adranos Inc. spending $525,000 to grow its rocket fuel testing business in Stone County, a deal that added 20 positions.
Stringer says to expect more sawmill project announcements in the second half of 2021 as well. "In Mississippi last year, there were four major sawmill announcements," he says. "If the demand for wood products keeps up over the next six months, we will have another four announcements around the state just in our territory."
Cooperative Energy's sales pitch to industrial prospects is simple, says Stringer. "We offer low costs, and abundance of available assets, particularly for end-users in the timber and wood products sectors, and we offer power that is readily available and affordable across our 55-county territory. Plus, people are available, qualified and ready to go to work; and they are becoming more and more skilled all the time, thanks to our network of six community colleges."
Entergy Mississippi
Entergy Mississippi, based in Jackson, serves about 456,000 customers in 45 of Mississippi's 82 counties. Entergy companies employ approximately 2,500 people in the state, and the service territory ranges from Adams and Amite counties to Yalobusha and Yazoo counties and a host of places in between.
Entergy serves some of the biggest and most power-hungry industries in the country. To ensure that these heavy industry customers have access to reliable and affordable energy, Entergy established a Business Development Team to provide comprehensive assistance to support the needs of businesses across the entire four-state Entergy region of Arkansas, Louisiana, Mississippi and Texas.
From site selection to energy planning and technical engineering and financing, Entergy has people available to help expanding businesses at every step along the way. Entergy's dedicated Project and Technical Services Group will "work with you from the moment you begin thinking of opening a new location or expanding your business," the company notes on its website.
Among the many services provided by Entergy to facilitate economic development are a comprehensive database of buildings and sites, GIS analysis, site evaluation, property and community marketing videos, and the ability to develop prompt, innovative and cost-effective solutions to address power quality sensitivities for large industrial customers.
Mississippi Power
Mississippi Power, headquartered in Gulfport, has been around for nearly a full century and produces energy for more than 188,000 customers in 23 southeast Mississippi counties. These range from Leake and Neshoba counties on the northern end of the territory to Hancock, Harrison and Jackson on the Gulf Coast.
With nearly 160 megawatts of approved solar energy capacity, Mississippi Power is the largest partner in providing renewable energy in the state. The company also recently received the Community Partner Impact Award from the Center for Energy Workforce Development for its innovative and ongoing efforts to build a diverse workforce.
The sales pitch from Mississippi Power to industrial customers is straightforward. "The region offers a highly motivated and productive workforce that is supported by a network of community colleges capable of customizing workforce training programs for new and expanding industry," the company notes on its website. "Southeast Mississippi is strategically located in one of the fastest growing regions of the U.S. and offers operating costs below the national average."
A large inventory of available sites and buildings, including sites certified through Mississippi Power's Project Ready program, makes finding the optimum site for business a lot quicker and easier; and Mississippi Power stands ready to help prospects qualify for a host of competitive incentives.