Ryan Miller hasn't been on the job for long, but he's already making a big impact.
Newly appointed as Mississippi's first executive director of the Office of Workforce Development, he is taking center stage as the top state official charged with making sure the state continues to provide a pipeline of talent to Mississippi's many employers.
As head of the state's workforce development efforts, Miller takes over a role that became even more challenging in 2020 due to COVID-19 and the corresponding economic recession. At the height of the pandemic, more than 40 million Americans had filed for unemployment. Mississippi reached peak unemployment in April 2020 with a jobless rate of 15.7%. By April 2021, it had plummeted to 6.2%.
"COVID-19 had a major impact on the job market and workforce in Mississippi," says Miller, who spent 13 years building the Center for Manufacturing Excellence (CME) and preparing students for careers in advanced industries. "We never really had to deal with these things before. As a state, we are still digging our way out of that time. We are emerging from COVID-19 and trying to assess the environment of people who want to work. Many businesses are screaming for people. We can be a resource to connect unemployed people to those job opportunities."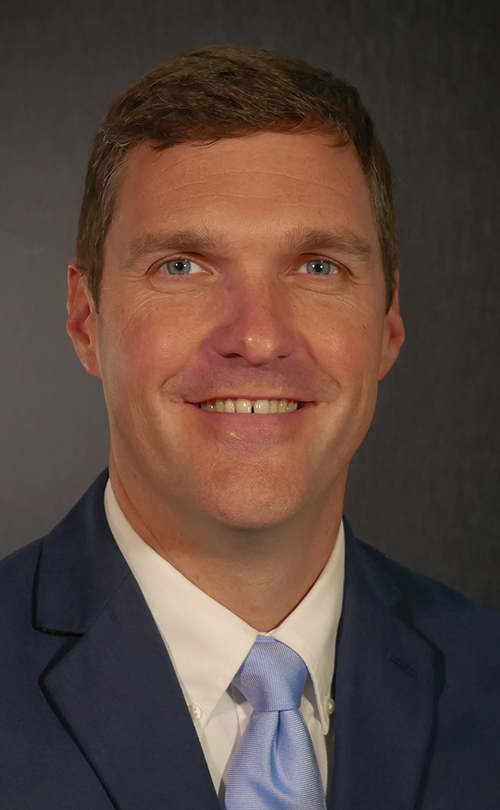 ---
"For the first time in state history, this is a coordinated approach to workforce development like we have never seen before."
---
The silver lining of the pandemic? "We have some new tools that have emerged from COVID-19," he says. "How we deploy training tools now is different than before. These tools can be much more accessible now due to the technology that is available. For example, I never saw my students again after spring break in 2020. We went straight to Zoom, Microsoft Teams, Google Meet and other virtual learning platforms."
COVID-19 taught the state to be more creative and innovative, says Miller, who graduated from the University of Mississippi in 2002 and later earned a law degree. "We must be willing to try new ideas. For example, what resources are available to help single moms return to the workforce? How do we encourage people to pursue a career path that is much better for them? As a result, the state recognized the need for an office to coordinate workforce development — an office to create new partnerships with industry and recruit and retain talent. We needed to promote a healthy workforce with a strategy that looked at everything from top to bottom, left to right, and stem to stern."
Miller notes that Mississippi "has a lot of partners with this office who are doing some great things to make sure that our workers receive the training they need to fill skilled jobs and pursue the most rewarding career paths. Many Mississippians have an unbelievable opportunity to receive incredible wages and establish generational wealth."
A state of 3 million residents, Mississippi has a workforce of approximately 1.267 million people. A sizable cohort — 136,534 — work for Mississippi's 2,366 manufacturers.
Miller says the state can convince even more manufacturers to set up shop in the Magnolia State if they would just consider the benefits. Mississippi ranks No. 2 among the lowest cost states for doing business, and it is one of 25 Right-to-Work states.
Miller says the endorsement of his office and its efforts comes straight from the Governor's Office and Legislature. "Our office has the support, encouragement and direction of the full state leadership," he notes. "For the first time in state history, this is a coordinated approach to workforce development like we have never seen before. We are working with the Mississippi Development Authority and private industry leaders. You will see Mississippi moving forward and moving forward quickly."
Even though he was just 5 weeks on the job when we talked, Miller says, "We hit the ground running. This is really an exciting time to be here."