A
 new $90 million marine terminal in Mississippi is the beating heart behind wood bioenergy firm Enviva's designs on growth. As the company looks to double wood pellet production to 13 million metric tons in the next five years, that growth means more pellets filling ships headed to power plants and pioneering manufacturers in Europe and Asia. It also means more pellet production plants in the South to fill those ships.
Enviva owns and operates 10 plants with a combined production capacity of approximately 6.2 million metric tons per year in Virginia, North Carolina, South Carolina, Georgia, Florida and Mississippi. In April, the company announced a new $250 million pellet plant in Mississippi — its third in the state — just off the state's famous Highway 49 in Bond, located in Stone County. It joins two other Enviva plants in Amory and, most recently, in Lucedale.
The company said it "intends to use low-value and low-grade softwood and hardwood fiber sustainably sourced within 75 miles of the facility, creating durable markets for local landowners and incentives to keep land as forests, as the plant is fully contracted under long-term take-or-pay supply contracts with customers around the world. "In addition to creating around 100 local jobs with wages projected to be approximately 70% higher than the county average, the Bond plant will generate more than $1 million in taxes per year for the county and school district and deliver over $250 million annually in economic impact in the region," the company said. "Once operational, the plant will support more than 350 jobs, including those in related industries such as logging and transportation."
"Mississippi has been home to Enviva for more than a decade, since we began operating our first U.S. plant in 2010," said Enviva Chairman and CEO John Keppler. "Over the years, Enviva has worked closely with state and local officials, delivering new investments, positive economic impact and strong support for the local communities. Our new plant in Bond is an integral part of Enviva's growth strategy, which includes doubling production capacity over the next five years as we work to meet the growing global demand for our renewable products that help our customers around the world facilitate the energy transition and displace fossil fuel inputs to decarbonize difficult-to-abate industries. The need for what we produce has never been greater, and I want to thank Governor Reeves, his team and the Stone County community for being such great partners during site selection, enabling the great state of Mississippi to continue to lead the world in solving difficult problems like climate change and energy security."
"Enviva's decision to invest a quarter of a billion dollars and create 100 new jobs in Mississippi is another tremendous win for our state's economy," said Governor Tate Reeves. It's further proof that Mississippi is a prime location for manufacturing. I'm incredibly proud that these wood pellets, produced right here by hardworking and skilled Mississippians, will be distributed and used around the globe."
That distribution uses the Tennessee-Tombigbee Waterway as well as the Port of Pascagoula. I asked Kate Walsh, vice president of investor relations for Enviva, to describe the importance of the Pascagoula terminal, one of six the company uses across the Southeast.
"Enviva aggregates a natural resource (wood), processes it into fuel, transports pellets to deepwater marine storage terminals, and delivers to utility customers around the world," she explained. "We choose our locations strategically in one of the most attractive wood fiber regions in the world: high forest density, sustainable growth-to-drain ratios, and a growing timber industry. Our proximity to terminals results in low 'to-port' transportation costs, and our transportation is cost-effective due to ownership or control of ports. Enviva makes every effort to keep GHG emissions low, which is why we utilize bulk shipping, which greatly enhances the efficiency of the trans-Atlantic journey. At the Port of Pascagoula, through collaboration with the Jackson County Port Authority, Enviva Inc. owns a deepwater marine terminal in the Bayou Casotte Harbor that will serve as the shipment point for pellets manufactured at Enviva's Lucedale plant and its other plants under development in the Gulf region. The terminal will be capable of receiving product by rail, barge and truck, and supporting Panamax-sized vessels. The facility includes two wood pellet storage domes with 45,000 metric tons of storage capacity each.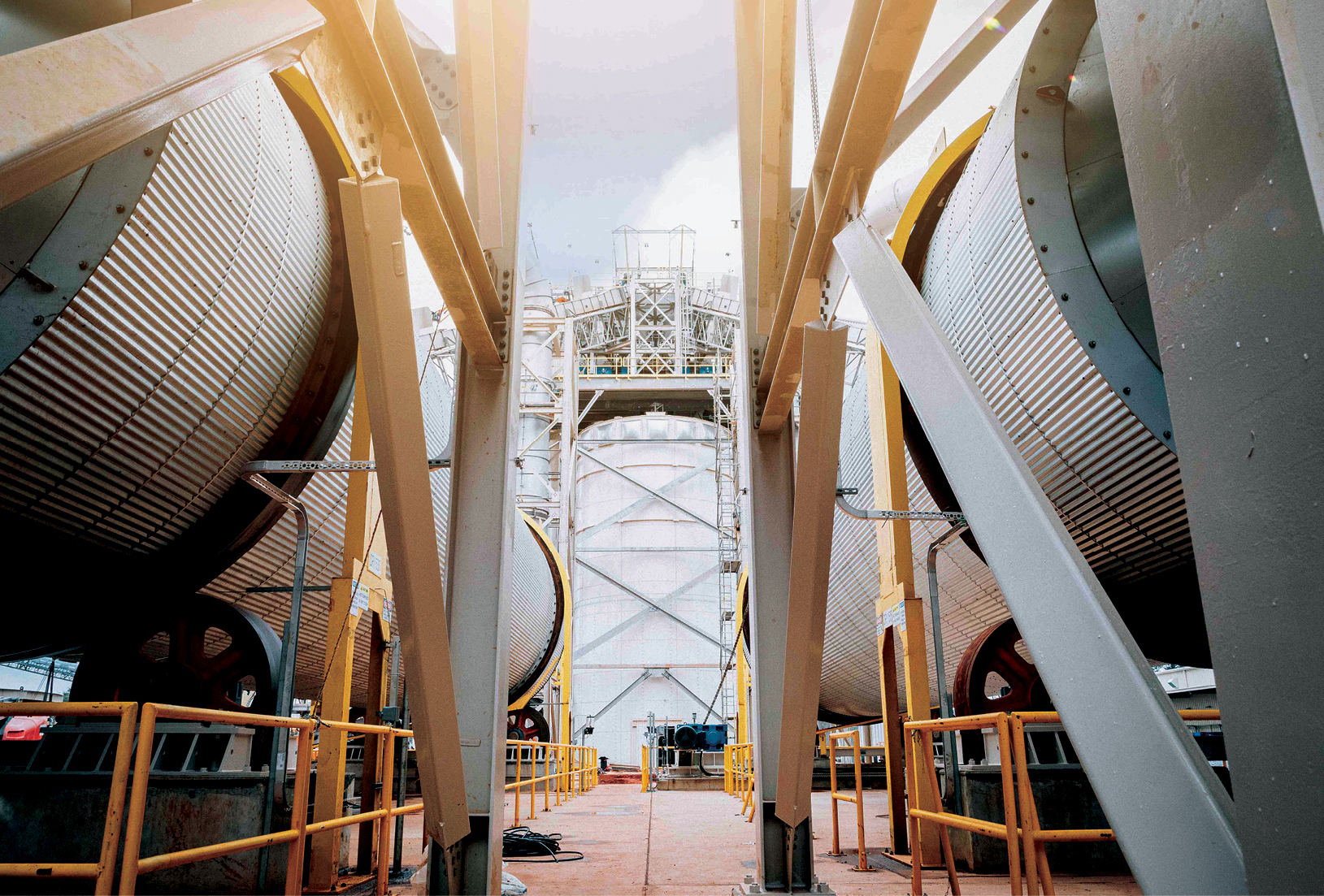 Enviva's total investment in the Magnolia State is more than $600 million and supports over 850 direct and indirect jobs, including at this pellet plant in Lucedale.
Walsh also walked me through the company's site selection process for the new manufacturing plant in Bond, which was announced even as the Lucedale plant nears its final stages of construction and the Pascagoula terminal expects to load its first shipments in Q2 2022.
"The proposed Bond facility will be one of our largest plants with a robust, sophisticated design. We are applying our 'build and copy' approach which allows for a highly efficient, large-scale production plant and creates operating leverage," she explains. "The proposed Bond site was identified and presented to Enviva by the Stone County economic development team in November of 2021 as a viable location for industrial development, based on:
A strong fiber basket with high growth-to-drain ratios, which makes for long term raw material sustainability;
Proximity to the Port of Pascagoula, thereby reducing the resources required to transport the manufactured wood pellets from the plant to the export terminal;
A relatively large site with mature timber to provide a sufficient buffer to the operating footprint;
Direct access to the site from a major highway, which eliminates the need for increased truck or personnel traffic through residential routes, further minimizing the impact on the community;
Promising opportunity to improve education through various potential partnerships with the local community colleges, high schools and the community at large."
Construction is expected to commence in the first half of 2023 contingent upon receiving necessary permits. "We only begin construction of our plants when they have been fully contracted, meaning we have firm, long-term, take-or pay contracts in place for the wood pellets the plants will produce," Walsh explains. "This not only underwrites the development of the plant but also adds security and durability to the jobs that we create. Based on the assumption we will begin construction in first half of 2023 and we expect to have our operations up and running during 2024."
Among Enviva's customers across the ocean are not just power plants, but manufacturers looking to use the pellets as fuel themselves. Could that use be attractive as a practical, sustainability-minded solution for the advanced manufacturers flocking to Mississippi and across the U.S. as reshoring and right-shoring continues to grow?
"For the specific industrial use case in Germany, we haven't seen interest from U.S. manufacturers to date," Walsh says. However, another use may be of interest to other investors in Mississippi and beyond. "We have seen interest from U.S. manufacturers in the case of sustainable aviation fuel (SAF) and expect to supply wood pellets to be used as low-carbon feedstock in the refining of SAF as refining capacity is built," she explains. "We also may see U.S. domiciled manufacturing use our pellets if their European parent company rolls out the use of wood pellets to their
U.S-based subsidiaries."
In Enviva's earnings call in early May, Chairman and CEO John Keppler noted the company's contracted revenue backlog remained at over $21 billion. He said new plants in Bond, Lucedale and Epes, Alabama, "are the first three plants in our growing Pascagoula cluster, and plans are underway for the cluster's fourth plant." Kate Walsh says it's still too early to say where that fourth plant is going. But there appear to be more where those came from — and Pascagoula holds the passkey.
"One of the very attractive aspects to building out the Pascagoula cluster is the operational leverage we have at our Pascagoula terminal, and the enhanced returns we expect to generate as we add new plants and increase terminal throughput," Keppler told analysts. "We expect to decide on the site for our fourth Pascagoula cluster plant around the end of this year.
"Next on our path to doubling production capacity from 6.2 million MTPY to over 13 MTPY, is the addition of a new plant in each of our Savannah, Wilmington, and Chesapeake clusters. We continue to expect to add six new plants over the next five years, with the likelihood that we'll add more after that."
From San Diego to Gulfport
In September 2021, the Commissioners for the Mississippi State Port Authority (MSPA) announced they had entered into a lease agreement with Ocean Aero, Inc. for the construction, testing, and demonstration of autonomous underwater and surface vehicles (AUSVs) at the Port of Gulfport, where the company was transferring its manufacturing operations and headquarters from San Diego.
"Through our partnership with the University of Southern Mississippi, we have merged research and infrastructure to create an environment that is attracting some of the brightest minds and newest technologies to the Mississippi Gulf Coast," said MSPA Board President EJ Roberts.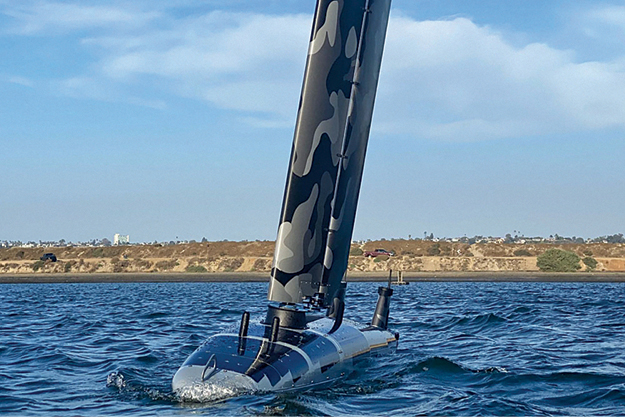 Photo courtesy of Ocean Aero
The Mississippi Development Authority, the Harrison County Development Commission and Mississippi Power were instrumental in securing the relocation.
"Along with our partners at the University of Southern Mississippi and the Port of Gulfport," said Ocean Aero CEO Kevin Decker, "we are building a world-class collaboration of leaders. Without this tremendous Mississippi community, we wouldn't be as successful today."