W
hen Nissan, Walmart and Tyson Foods all made major capital investment announcements in Mississippi last year, the news only confirmed what site selectors already knew: The business climate of the Magnolia State is in full bloom.
From Nissan's half-billion-dollar project in Canton to Walmart's $90 million investment in Olive Branch and Tyson's $61 million deal in Vicksburg, Mississippi is raking in a haul that many much larger states would love to reap.
How did Mississippi pull this off, and why do so many corporate investors continue to pump capital and hire workers in this shining gem of the Deep South? The answer lies in the unique business culture and climate built by the state's leaders over many years.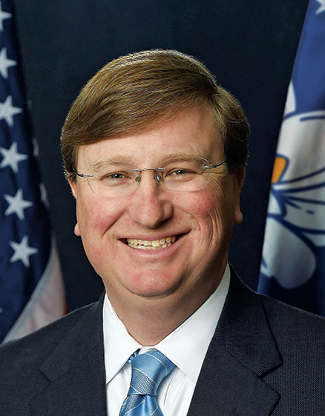 Gov. Tate Reeves
Governor Tate Reeves has gone to great lengths to keep Mississippi open for business during a global pandemic while ensuring that his state's competitiveness remain as robust as ever. With a cost of living that is 20% below the national average, Mississippi now looks more attractive than ever during a period of runaway inflation nationwide. Mississippi also boasts one of the lowest corporate tax rates in America at just 5.0%, while offering a plethora of both statutory and discretionary incentives.
These business expansion incentives include such tools as the Energy Efficiency Revolving Loan Fund, Skills Training Income Tax Credit, Standard Property Tax Exemption, Property Tax Exemption on In-State Inventory, Research and Development Skills Tax Credit, Reduced Sales Tax Rate on Electricity Used in Enhanced Oil Recovery, Property Tax Fee in Lieu, Reduced Severance Tax Rate for Horizontally Drilled Wells, and the Property Tax Exemption for Broadband Technology.
---
"Shovel-ready sites are a top priority for companies seeking a new location."
— Gov. Tate Reeves
---
But that's not the only way Mississippi incentivizes business investment. Gov. Reeves continues to put the state's money to use by funding infrastructure for commerce. On April 28, he announced the signing of bills that appropriate millions of dollars for infrastructure upgrades across the state. HB 1630 appropriates $1.426 billion for the Mississippi Department of Transportation; $45 million for a maintenance program; $35 million for a capacity program that adds efficiency; $40 million for a federal match for street projects; and $100 million for the Emergency Road and Bridge Repair Program.
Investments like these keep Mississippi's transportation infrastructure ranked among the best in the nation. For example, the state's six Interstate highways cover 700 miles, part of a system that is ranked eighth best in the country for performance and cost-effectiveness. The state boasts 80 airports, 34,000-plus miles of fiber optics, and 800 miles of navigable waterways — including direct access to the Mississippi River and Gulf of Mexico.
The governor also presides over an economic development system that provides shovel-ready sites to expanding businesses. On Feb. 10, Gov. Reeves announced an investment of nearly $25 million into site development projects. "Shovel-ready sites are a top priority for companies seeking a new location," he said in a news release. "By investing in these sites today, we are laying a foundation upon which companies can quickly locate, expand and create jobs for future generations of Mississippians."
Investments like these are a big reason Mississippi is recruiting so many corporate expansions. In fiscal year 2021, the global recruitment office of the Mississippi Development Authority attracted $368.7 million in investment and 913 jobs. MDA also provided more than $3.5 million through the Mississippi Works Fund to help community colleges, universities and WIN Job Centers fulfill worker training.
In FY 2021, Mississippi Works helped all of these firms create jobs in their communities: Crown Cork & Seal in Batesville; General Atomics in Shannon; Samuel Roll Form Group in Iuka; VT Halter Marine in Pascagoula; Loss Prevention Services in Natchez; and Waste Management in Tupelo.