N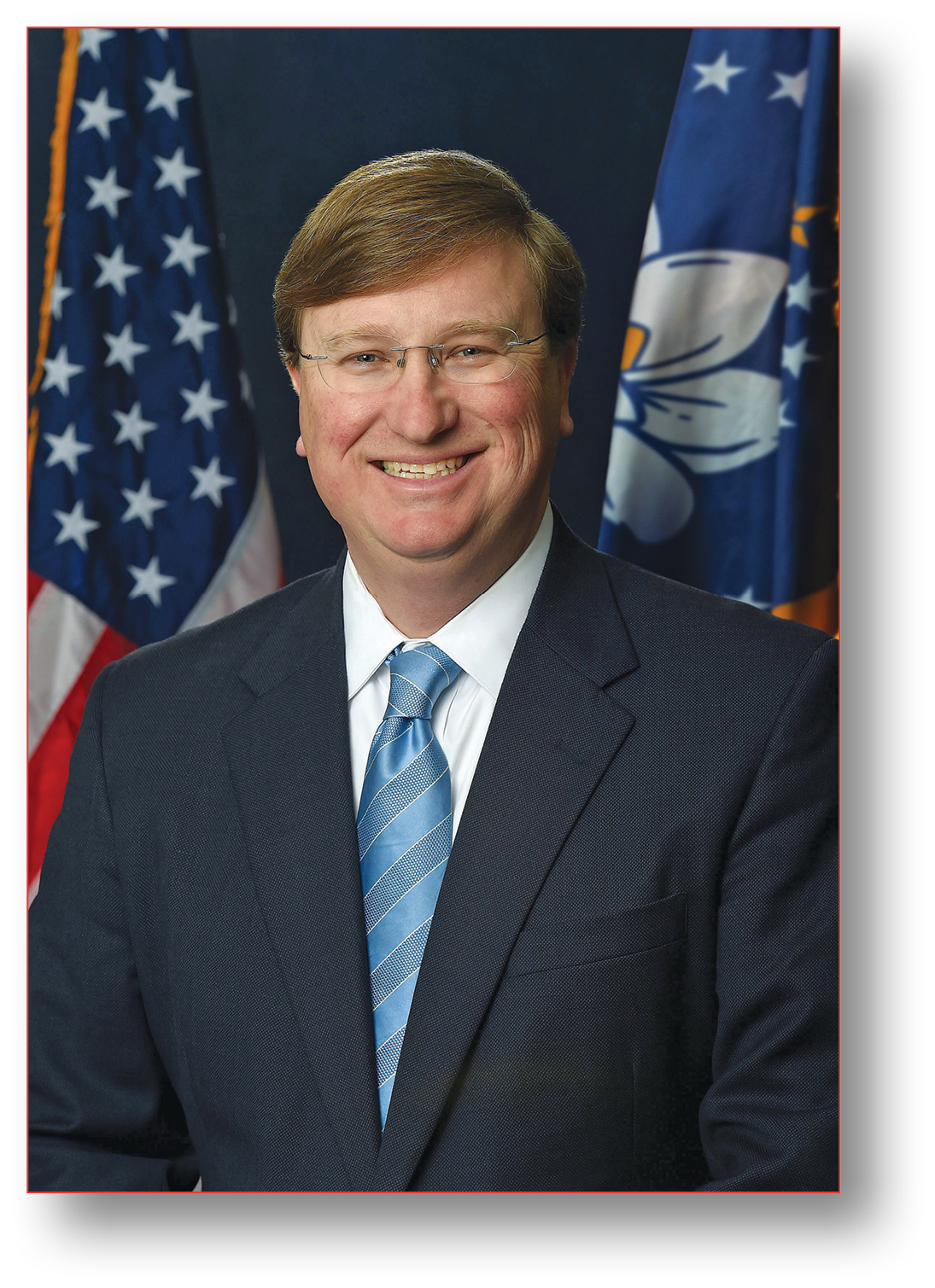 o governor ever went to a school that conducted a training exercise in how to manage a state during a pandemic. Yet, in March of 2020, all 50 governors in the U.S. were thrown into the deep end of the COVID-19 response pool and expected to make the most important decisions of their lives.
In the case of Mississippi, Gov. Tate Reeves made the decision that every pandemic response step taken by state government would be driven by the data — public health data, economic data, and all the other metrics that gauged the impact of COVID-19 on lives, livelihoods, education, and the ability of state and local governments to provide essential services.
Two years later, Mississippi has engineered one of the best COVID-19 economic recoveries in the nation, and the state is only getting stronger. We recently caught up with Gov. Reeves and asked him for his perspective.
What was your approach to managing the state during the pandemic?
GOV. REEVES: I benefited from understanding the levers of power of state government, but also from being the son of a small business owner for more than 40 years. I made it a priority to protect both lives and livelihoods. We took a data-centered approach.
How did business leaders react to the way you handled the state during that time?
GOV. REEVES: The overall response from business leaders has been overwhelmingly positive. We were in constant contact during the early stages of the pandemic. They understood that we did not know what we did not know. They understood that the situation was fluid. They recognized that we were making the best decisions we could. Their trust in us has led to this recovery. We did regular weekly and, in some cases, bi-weekly calls with our fellow Republican governors. We regularly communicated with Gov. Kay Ivey in Alabama and Gov. Bill Lee in Tennessee and other governors in the South. We have had very open lines of communication even to this day.
Has your state fully recovered from the recession induced by the pandemic?
GOV. REEVES: We are on a path to not only achieving full recovery but even surpassing our pre-pandemic environment. Mississippi today is in the best fiscal shape we have ever been in and the best financial shape too. Our unemployment rate is at an all-time low. We have recovered all jobs. We had 240,000 jobless claims at peak. There were less than 5,000 claims last week. If you want a job in Mississippi today, you can find a job. It used to be that we had lots of folks out looking for jobs. Now we have a lot of jobs out looking for people. That is why we are so focused today on workforce development and workforce training.
What was the impact of changing the state flag?
GOV. REEVES: It is probably too early to quantify that from a business standpoint, but I can tell you that the Mississippi economy today is on fire. Our economy today is better than it has ever been. My job as Governor is to remove speed bumps that get in the way of our economic success, and that was one of those.
How involved personally do you get in recruiting companies to Mississippi?
GOV. REEVES: I am in frequent communication with our team and with site consultants. I try to regularly communicate with CEOs who have invested in our state, as well as CEOs who are looking at making large capital investments around the U.S. Economic development is one of my passions. It is where I would like to spend 95% of my time. Given my background in business and investing, it tends to work out well for Mississippi
---
"We are on a path to not only achieving full recovery but even surpassing our
pre-pandemic environment."
— Gov. Tate Reeves
---
when I am personally engaged in the recruitment process. But I want to give all the credit to our amazing team at the Mississippi Development Authority and the great economic development leaders we have all over this state.
What is the one thing that most business leaders outside of Mississippi don't know but you wish they did?
GOV. REEVES: I wish more business leaders knew about the quality and strength of our workforce. I wish they knew how much we are investing to get our people the skills they need for the next 50 years. I wish they fully knew the strides we have made in our educational system that has led to a much higher quality workforce. There was a time when people would say that Mississippi was 50th in the nation in education. We now have a top 35 K-12 education system. The Mississippi high school graduation rate has risen from 72 to 88.4%. It is higher than the national average. In each of the nation's report cards the last three years, we have shown the best 10-year growth numbers in the nation in our graduation rate and the overall quality of our K-12 school system. We are continuing to grow.
What are your biggest goals for economic development in Mississippi during the remainder of your administration?
GOV. REEVES: At the end of my term, we will measure our success in the wages of our workers. We are focused on improving per capita income in our state. We don't want our people to have just any job. We want them to have the skills they need to get the good-paying job, make a career, and find fulfillment in life.
Do you have any advice for site selectors?
GOV. REEVES: We recently created an Office of Broadband, and we are making extensive investment in broadband across the state. Plus, our investment in site development is going to open a lot of inventory for potential sites for the site selector community.