I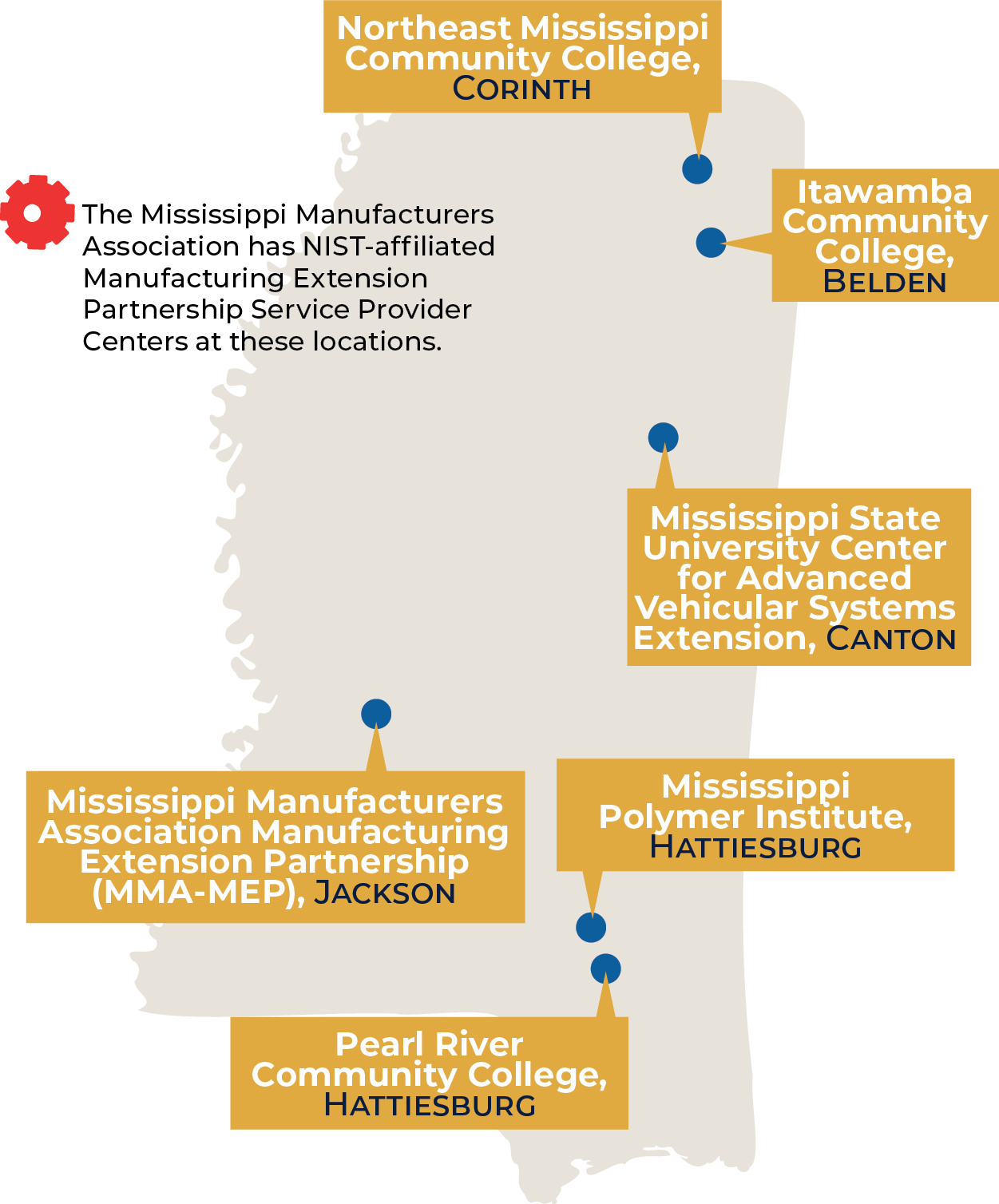 n Tupelo, it's always manufacturing season.
More than 100 major manufacturing investments have been tracked in Mississippi by Site Selection magazine's Conway Projects Database between January 2019 and spring 2022. Not bad for the COVID-19 era.
Nearly one-quarter of those projects landed in the Tupelo region — part of the momentum that drove the birthplace of Elvis to rank as the No. 2 micropolitan region in the nation for corporate facility projects in 2021. During that year, the area saw growth from such companies as Carmigo, Sandman Bedding Co., Waste Management, Syntron and General Atomics, part of an overall $80.6 million in new capital investment in Lee County, creating 884 new jobs and over $30 million in new payroll. CDF also assisted 46 of existing businesses in creating over $13 million in new sales growth and/or cost savings.
"There are several factors that make Northeast Mississippi, and in particular the Tupelo area, such a hot destination for locating manufacturing facilities," says John McKay, president ad CEO of the Mississippi Manufacturers Association (MMA). "Historically, this area of the state has been a major industrial hub centered around the furniture manufacturing sector. This has created the necessary infrastructure to not only sustain the furniture industry, but to attract companies from other sectors that are looking for things like a qualified workforce to pull from. Other factors such as existing transportation networks (surface, rail, and water), inexpensive and reliable energy resources, reasonably priced land, and cost of living also factor into the success of this area."
Hunting for company expansions is not hard. Defense contractor General Atomics, for example, is in the midst of its 12th expansion in 19 years of operations, having grown from 35 employees to more than 150 today. Furniture — especially the upholstered variety Mississippi is known for — has resurged in the past couple of years after moving offshore in the early 2000s, says David Rumbarger, president and CEO of economic development organization the Community Development Foundation (CDF), where he's led the team for 22 years. The CDF noted at the end of its fiscal year in early May 2022 that it had presided over 68 ribbon cuttings for new businesses.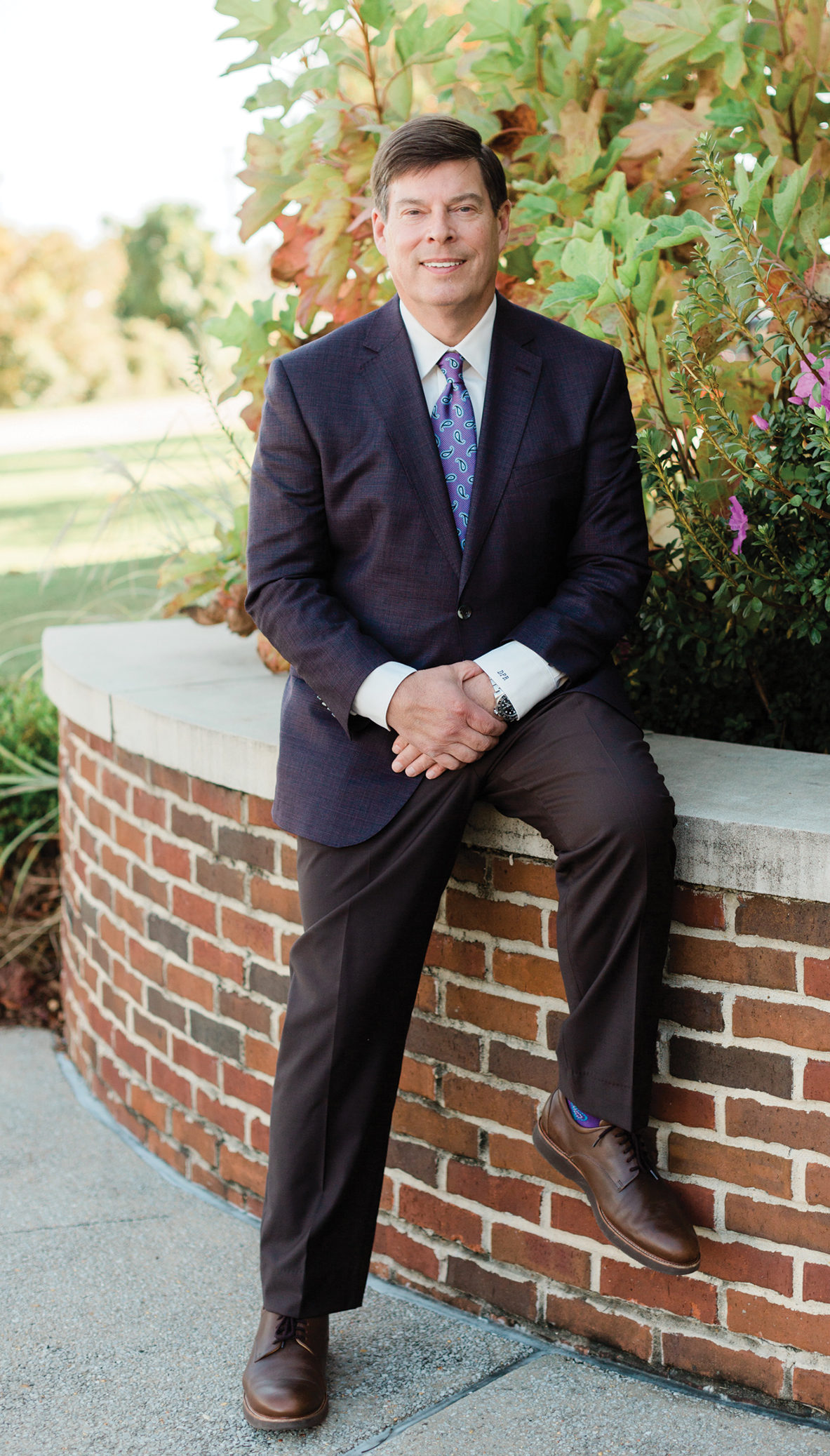 David Rumbarger, President and CEO, Community Development Foundation
The pandemic shutdown might have helped some of the existing buisnesses: "All of us were sitting at home looking at our furniture and saying, 'Hey, I need a new couch,' " says Rumbarger of the furniture surge. "We were six months behind on orders until one or two months ago."
On the automotive side, supplier activity continues to bolster the region's economy since Toyota located its Corolla plant in Blue Springs 15 years ago. The Mercedes-Benz plant in Alabama is close enough to serve from Tupelo, too.
Accelerate Mississippiand Apprenticeships
Among the innovations in Mississippi workforce development is the recent debut of Accelerate Mississippi, a state program that uses an ecosystem approach to "developing and deploying workforce strategies to connect individuals with transformative, high-paying careers." Rumbarger says the new program "really consolidates the thrust of workforce training for Mississippi. It puts the community colleges and manufacturing extension partnerships in the same strategic vein so we're not working at odds with one another in siloed programs. And it addresses post-secondary skills training all the way to the Ph.D level."
Rumbarger says his three-county region graduates 6,000 high school students every year, with half of them going straight to a profession. His team has worked with career coaches at the high schools to identify and focus elective courses on usable skills, including certification programs for college and non-college students alike. If an individual wants to be an apprentice, he says, 36 companies in the region are ready to welcome them to an 18-month work-and-earn program that last year had 60 participants. The program was developed by Itawamba Community College and local companies and is supported by stipends from Three Rivers Planning and Development District. There is a 96% placement rate.
"Companies love it," Rumbarger says, "because they get to know the individual and understand their strengths and weaknesses working alongside others" while those individuals train in a variety of subspecialties that include robotics, motor controls, pneumatics and electronics. "Accelerate Mississippi has studied it and wants to take it statewide. It would be wonderful if they could do that."
True Partnership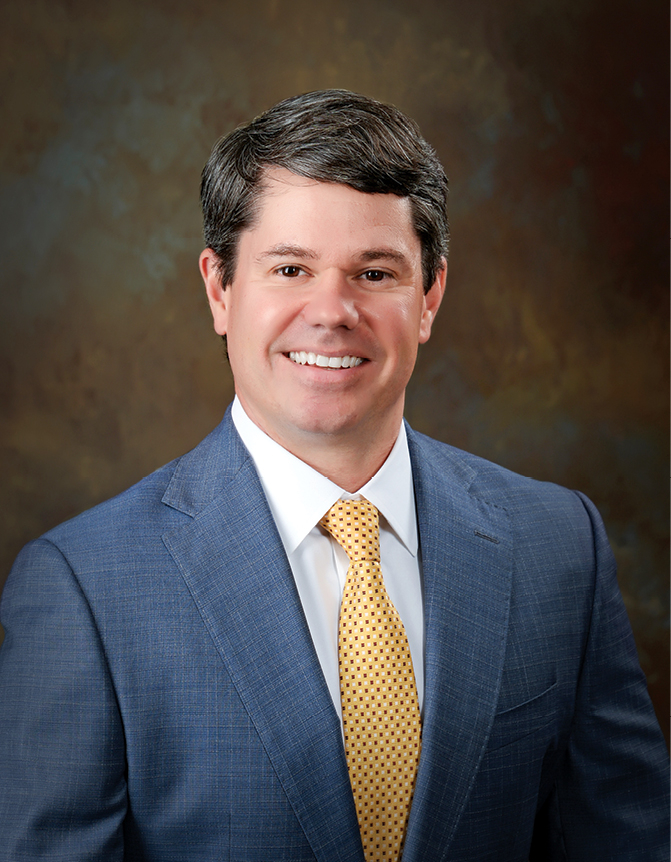 John McKay, President and CEO, Mississippi Manufacturers Association
Mississippi Manufacturers Association President and CEO John McKay responded to a few questions I had about the state of advanced manufacturing in Mississippi and the unique role MEPs play in advancing it further.
Describe how MEPs are working with employers.
John McKay: CITE Armored is a state-of-the-art armored vehicle manufacturing company located in Holly Springs that also offers replacement or refurbishment parts, and products for physical buildings such as security doors and windows. Mississippi State University's Center for Advanced Vehicular Systems-Extension (CAVS-E) has worked with CITE Armored on projects in the past, so when the customer orders increased and outpaced capacity, CITE turned to CAVS-E to propose a solution. CITE was considering layout changes and a possible plant expansion. The MSU team worked with CITE's staff to understand and document current production challenges. Based on an evaluation of their existing facility and product mix, CAVS-E determined that their current facility could not support the customer demand for both vans and trucks and recommended moving the van production to an alternate facility. CITE was able to purchase a building in Batesville and moved the van production to this new facility. As a result of this project, CITE Armored's sales increased by 25% with an additional production capacity increase of 100%. The opening of the facility in Batesville created 38 new jobs. Having the additional capacity and 70,000 square feet of additional space has helped position CITE for future growth on a global scale. "CAVS-E has always been very attentive to our manufacturing changing demands as CITE has grown over the years," said CITE Owner Ken Russell. "CAVS-E has been a valued source for expert plant engineering assistance since 2010."
How crucial is the MEP in Canton to supporting growth like Nissan's recent EV investment announcement?
John McKay: The relationship between Nissan and MSU CAVS-Extension has been in place since CAVS-E opened in 2003. The center continues to support Nissan and the local supplier community through professional development training and technical assistance projects such as simulation modeling of their manufacturing facilities. Over the years, CAVS-E has supported Nissan as new vehicle models are planned for production in the Canton plant, which requires sophisticated analysis of possible changes to their existing manufacturing systems before solidifying the investment into the new systems. We expect to have a similar role as Nissan moves forward with their new EV line.
Share your perspective on the newly created Accelerate Mississippi office.
John McKay: The creation of Accelerate Mississippi was really born out of necessity. For many years, MMA has advocated for a single entity that could serve as a coordinator of all the various workforce programs that exist in the state and monitor the state and federal resources that are dedicated for this purpose. Now more than ever, the availability of a qualified workforce is the top priority of firms looking to locate a new facility or expand an existing one and we need to be laser-focused on providing the training necessary to attract that investment.
Accelerate Mississippi, led by Executive Director Ryan Miller, is moving exceptionally fast in creating that centralized, coordinating entity that will work with educational institutions, state and federal agencies, as well as employers to ensure the availability of a trained workforce. Accelerate is quickly adapting our programs and funding models to ensure we are agile enough to provide the resources that are needed to train the workforce of the future.