H
aving led Site Selection magazine's annual coverage of utilities in economic development for more than 20 years, I can tell you: The companies serving community and industry power, workforce development and site development needs across every region of Mississippi are familiar names among the nation's top utilities in the field. 
Take Tennessee Valley Authority, whose Connected Communities program, among other accomplishments, has helped support the popular Base Camp Coding Academy in Water Valley. The program's graduates over the six years of the academy's existence have achieved a 95% employment rate. Now the program is beginning to expand its reach to those age 22 and older who are looking for opportunities in software development through the Base Camp Coding Academy Graduate Institute. 
Mississippi Power — like all its Southern Company utility peers — is always at the table when it comes to economic development and innovation. Witness the December 2022 flight demonstration by Southern Company Aerial Services and Mississippi State University's Raspet Fight Research Lab, attaining a research milestone that will help expand the company's use of unmanned aircraft systems to map critical infrastructure, assess weather-related damage and conduct routine utility inspections. In this case, Mississippi Power, known for its ability to serve industrial partners by convening partnerships, was the end-user beneficiary. 
"This research work is a game-changer," said Mississippi Power President and CEO Anthony Wilson, who attended the flight demo in Bay Minette and who also is the chair of the Mississippi State University Foundation. "The data and knowledge we gain through this partnership will help improve safety and reliability, reduce costs and enable us to respond quicker should incidents on our system occur." 
Now in its 98th year of operations, Mississippi Power serves more than 191,000 customers in 23 southeast Mississippi counties. Its Project Ready site certification program looks to make an impact that lasts. Among the program's 14 parcels are such sites as the 383-acre I-59 South Site in Ellisville; the 339-acre Marion County IndustryPlex; two sites apiece at Stennis Industrial Park and Port Bienville; and the 353-acre South Mississippi Industrial Rail site located within the 1,200-acre George County Industrial Park in Lucedale and owned by the Mississippi Export Railroad, which offers connections to four Class I railroads as well as a 42-mile shortline railroad that extends to the Port of Pascagoula. 
Two Model Programs 
Two more utility organizations show what can be done from both the investor-owned and cooperative side. 
Entergy Mississippi companies employ some 2,500 people serving approximately 461,000 customers in 45 counties in the western half of the state. Among recent projects landing in Entergy territory is Milwaukee Tool's $60 million, 800-job investment in Grenada — a 563,000-sq.-ft. campus that will be the company's fifth facility in the state. 
"A project of this magnitude required a great level of coordination to help meet the project's electric utility demands," says Stacy Lester, Entergy Mississippi project manager on the utility's Business & Economic Development team. "Our team worked hand in hand with Milwaukee Tool, their construction team and the Greater Grenada Partnership to provide a service solution that fit their needs and expedited timeline. This project spurred the expansion of our infrastructure, in which we will construct a new substation to meet the electrical demands of future prospects in the fast-growing Greater Grenada region. The available acreage remaining at the I-55 Industrial Park is approximately 800 rail-served acres within Entergy's service territory." 
That territory includes its fair share of activity in the automotive sector, which employs roughly 20,000 people across a state where more than 200 suppliers have located to support the operations of OEMs Toyota in Blue Springs and Nissan in Canton, where the company last year announced a $500 million investment to transform its 4.7-million-sq.-ft. assembly plant to accommodate production of new Nissan and Infiniti EV models in 2025. 
"Working alongside our state's workforce agency, Accelerate Mississippi, Nissan's investment will support retraining and upskilling of the nearly 2,000 employees at the facility to become a center for EV manufacturing and technology," Lester says. 
Tapping into Mississippi's diverse workforce is key. "One workforce partnership that stands out in particular is with the Mississippi Department of Rehabilitative Services (MDRS)," she says of a program that she calls a critical component in helping companies diversify their workforce. "The mission of MDRS is to help disabled Mississippians find meaningful employment within the state. Companies like Sephora, Fastenal and Musee Bath have relied on this unique resource to tap into a qualified and valuable workforce that can often be overlooked. Through the MDRS AbilityWorks program, companies like Sephora in Olive Branch and Fastenal in Canton were able to fill critical positions at their logistics centers … MDRS helps Mississippi companies recruit, refer and pre-screen qualified applicants to support their workforce needs."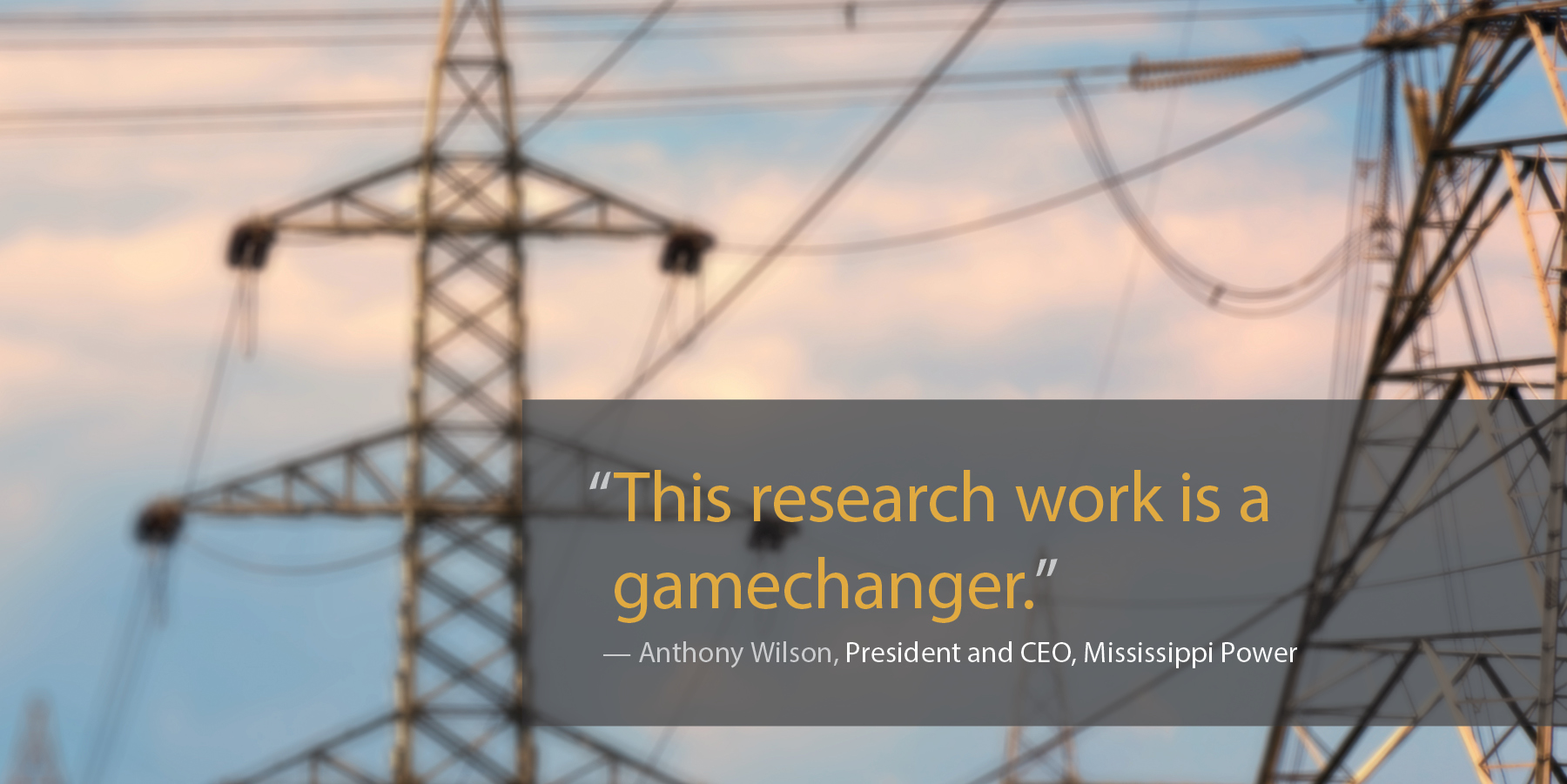 Places for that workforce to work are just as critical. Entergy's Excellerator program, now in its seventh year, is doing its part to help communities be more competitive, having contributed over $500,000 across 20 counties. 
"The program's focus on site readiness is perhaps the biggest advantage for site selection consultants and prospective businesses," Lester says. Communities also have utilized Excellerator funds to help leverage roughly $3.1 million in other funding sources, including Mississippi Development Authority Site Development grants, Delta Regional Authority State Economic Development Assistant Programs grants and others for a total impact of more than $43.5 million. 
Entergy's own Entergy Qualified site program includes the 800-acre Madison County Mega Site, a truly shovel-ready parcel with access to the Jackson MSA workforce. "In 2022, Entergy recently completed the construction of a new 300-MW, triple-redundancy, 230-kV substation that is located within the site boundary," Lester says, noting the presence of a spec building that can be expanded from its 100,000-sq.-ft. footprint to as large as 350,000 sq. ft. "This site is already seeing success with the location of its first tenant, Amazon." 
Such a site further enhances unique community assets in Entergy Mississippi territory. One is in Natchez, where a renewed focus on the forestry industry was enhanced in May when Natchez Inc. and Ecostrat announced the issuance of a new Bioeconomy Development Opportunity (BDO) Zone designation for woody biomass companies. "Natchez received a 'AA' rating due to a strong surplus of available biomass, an abundant network of suppliers, and a healthy workforce presence with skills that align with the forestry industry," Lester explains. "The Natchez BDO Zone, which encompasses a 100-mile radius, generates approximately 4.1 million bone-dry tons per year." 
Another asset is the U.S. Army Corps of Engineers Engineer Research and Development Center (ERDC) in Vicksburg, where the vast majority of 2,100 employees have advanced engineering degrees at the Corps' R&D headquarters. Lester says the site is "home to an engineering powerhouse of individuals focused on solving our nation's most challenging problems in civil and military engineering, geospatial sciences, water resources and environmental sciences."
Moreover, she notes, ERDC works locally with the newly created Thad Cochran Mississippi Center for Innovation and Technology to help accelerate regional research and development, promote technology transfer and foster entrepreneurship. 
Cooperative Energy 
Among the projects supported by Cooperative Energy in 2022 was the largest capital investment in one southwest Mississippi community in recent history, as CLAW Forestry chose Gloster for a sawmill that will receive an investment of more than $200 million and commitment to create more than 130 new full-time jobs. 
"Our role in the project was unique because the community did not have a full-time economic developer," says Cooperative Energy Economic Development Representative Stevie Phillips. "Therefore, we worked closely with the state representative and mayor to facilitate the project from start to finish … Throughout the process there were challenges from disputing neighbors to electric infrastructure needs to land acquisition requirements, none of which became insurmountable. The mayor of Gloster could not have encapsulated the impact of the project better when he shared his purpose was to win the project so that his constituents wouldn't have to commute more than two hours into neighboring states for a job, as he has done for the past decade."
The Cooperative Competes program's purpose is to increase the tangible assets within Cooperative's 55-county service territory and the intangible expertise of its communities and economic development organizations. Asked to describe the impact such programs have on people's lives as well as livelihoods, Phillips writes, "While Cooperative Competes grants help fill the gaps in various corporate locations and expansion projects, perhaps the most fulfilling impact is when the program is used to support local workforce development initiatives. Cooperative Energy has supported the Sea Force program in Harrison County on the Mississippi Gulf Coast for the past three years."
The program involves partnerships with local high schools and businesses to match students with career pathways in the region. "Juniors and seniors within five school districts participate in job interviews at a business of their choice, and if they are a good fit, they are hired," says Phillips. "Most importantly, there is no cost for students or businesses for participating in the Sea Force program. The Harrison County Development Commission pays the students' wages for the duration of their work. Funds from grants like the Cooperative Competes initiative help make the program possible. 
"In 2022, we received a gratifying note from a single mother whose son worked on the Harrison County Development Commission's utility crew through the program," Phillips relates. "She said 'You have made my son feel like he's a part of something good. You've made him feel welcomed and competent. His self-esteem and demeanor have both changed for the positive. He's matured. It was the crossroad he needed … the rite of passage on his way to adulthood. Life-changing really. Thank you so much.'
"Responses like that are why we do what we do," Phillips says, "and evidence that the Cooperative Competes program can be life-changing."