W
ith inflation a worldwide concern, everyone is looking for affordable yet engaging places to live. As a state known for its music, outdoor activities and low cost of living, Mississippi is attracting attention from all over. Ranked the No.1 Cheapest State to Live in by Forbes, the cost of living in Mississippi is 14% below the national average, and the cost of housing is 40% lower. With various housing and entertainment options for differing budgets and interests, those who live in Mississippi make the most out of their hard-earned income. 
The Birthplace of the Blues
The heart and history of American Blues thrives across the Mississippi Delta. Known as the "Birthplace of America's Music," the state is saturated with music, museums and historical monuments. Music aficionados flock to explore attractions such as The Gateway to the Blues Museum and Visitors Center in Tunica, the GRAMMY Museum® Mississippi in Cleveland, the B.B. King Museum & Delta Interpretive Center in Indianola, and the Delta Blues Museum in Clarksdale. 
Last August, the Delta region celebrated a big win as Marks, a small city an hour outside of Oxford, was selected for the National Rhythm and Blues Hall of Fame's (NRBHF) world-class complex. For this project, the NRBHF received five acres of land from the city of Marks and Quitman County alongside a $500,000 grant from the Mississippi Legislature for infrastructure. In addition to this funding, the Quitman County Economic Tourism and Development agency aims to secure an $11 million federal grant through the U.S. Department of Transportation.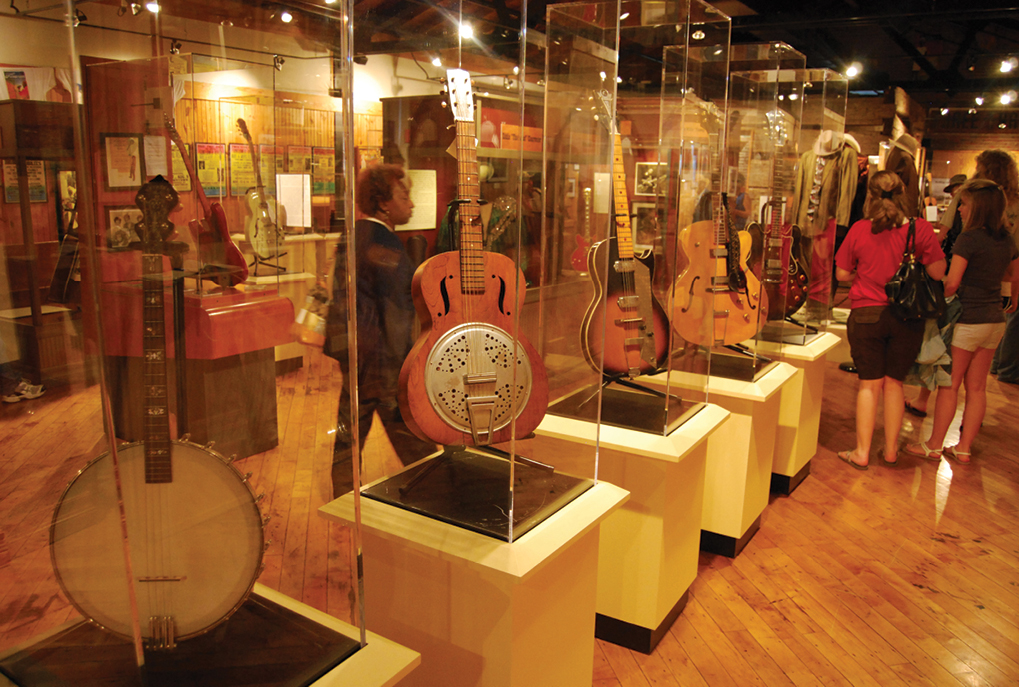 Exhibits at the Delta Blues Museum feature significant, blues-related memorabilia.
Photo courtesy of Visit Mississippi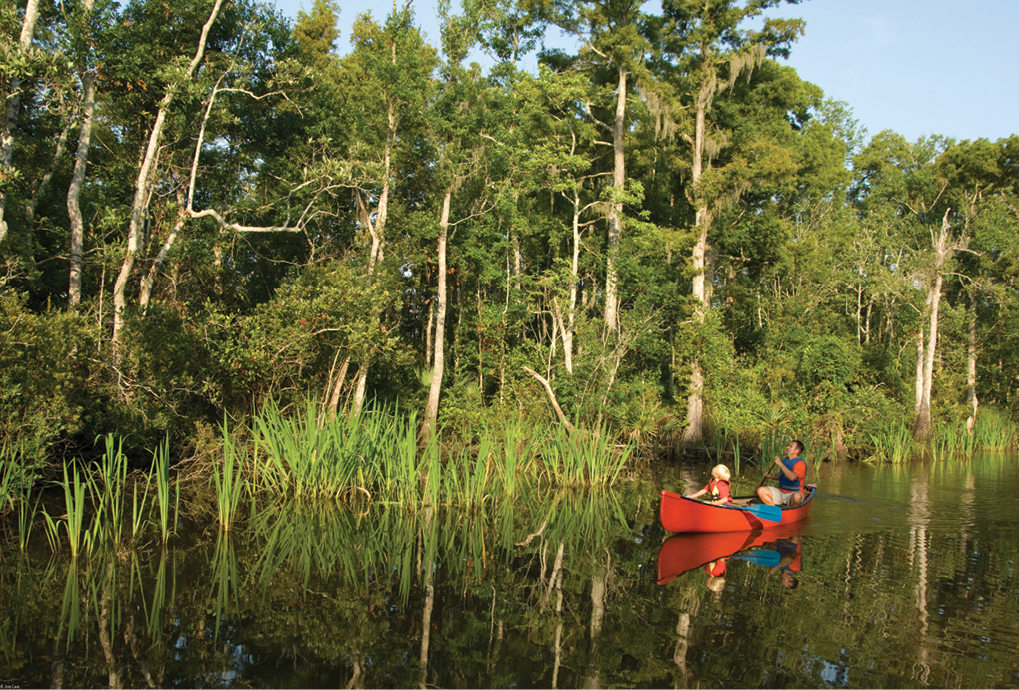 Kayaking the Pascagoula River
Photo courtesy of Visit Mississippi 
A month after the initial announcement, the NRBHF broke ground on its 75,000-sq.-ft. facility, which will feature a theater, cafe and exhibits. LaMont Robinson, the CEO of the NRBHF, estimates that this complex has the potential to draw in approximately 250,000 tourists a year and create more than 100 jobs. 
"It's gonna be highly interactive, virtual reality, 3D; it will not be your typical museum," Robinson told the Mississippi Free Press. "(Many) museums are funeral parlors with lights. That ain't what we are talking about building. We are talking about building the Disneyland of Music, where you could stand in Woodstock and be with Jimi Hendrix or dance with James Brown or sing with Aretha — just give you that experience."
An Outdoor Oasis
With over 60 miles of coastline, various wetland trails, 25 state parks, and the nation's second longest river, the Mississippi, spanning 300 miles across the state, Mississippi is a must-stop spot for outdoor enthusiasts.  
Those looking to hike, rock climb, kayak and camp can find endless opportunities in Mississippi's lush woodland environment. Visitors and locals alike are eager to explore the various ecosystems within the state, including Red Bluff, De Soto National Forest, Tishomingo State Park, Pearl River and the Gulf Islands National Seashore. 
With Mississippi's various waterways and open access to the Gulf Coast, activities such as fishing annually attract hordes of tourists. According to Visit Mississippi's 2022 Tourism Economic Contribution Report, the Department of Wildlife, Fisheries and Parks reported $10.25 million in non-resident licensing sales in 2021.
Paradise Found
Peppered with breathtaking views, sea-centric cities and picturesque small towns, the shores of Mississippi's southernmost region are an enviable place to live. Out of the 24 million people that visited the state in 2022, approximately 14.6 million visited the coast. With vibrant downtown districts, a bustling blue economy and ample opportunities to swim, sail, snorkel and fish, this region is attractive to tourists, as well as those looking to relocate. 
 Noticing the attention Mississippi's Gulf Coast has garnered, Coastal Living listed Pass Christian as one of the Best Places to Live in its Spring 2023 issue. The article described the oceanside city as "a gleaming, sweet place with affordable real estate on offer to raise a family and embrace a true Gulf lifestyle of strolling, kayaking, crabbing, boating, and birding; and, of course, pass the time on tidy gracious little porches." 
 "To be named alongside coastal cities like Kiawah Island, South Carolina; Kihei, Hawai'i; and Laguna Beach, California, is an incredible and well-deserved honor for Pass Christian," said Judy Young, CEO at Coastal Mississippi CVB. "As a destination marketing organization, we firmly believe that tourism is the front door to economic development — especially for those looking to relocate or retire to a place with a temperate climate, excellent quality of life, and many attractions and amenities. We have all of that in Coastal Mississippi, and now even more people will know just how great the Mississippi Gulf Coast, and Pass Christian in particular, really are."