When a good portion of your state is in the most important financial center in the world, it does not take long for the effects of a global pandemic-induced recession to manifest themselves. That was certainly the case in New Jersey, but that's also where leadership stepped up.
Gov. Phil Murphy quickly mobilized all available resources in New Jersey to form a comprehensive response to both the public health crisis and the economic fallout. What ensued was truly remarkable, and now the state is firmly on the road to recovery.
In the following interview, Gov. Murphy outlines how his state pulled off this unprecedented response and rebound.
Obviously, responding to the global COVID-19 pandemic has been job one for every governor this year. How has your state responded, and what have been the impacts of that response?
GOVERNOR MURPHY: New Jersey was one of the earliest states to experience the full force of this pandemic and we responded quickly and decisively to try to limit interactions that would spread the virus. We had early success in containing the virus that lasted through most of the summer; however, we are now back in the throes of it and, like many states, recording high numbers of positive COVID-19 cases. Once again, we are responding by trying to limit interactions in places where the virus can most easily spread. We also have mandated masks in some settings and encouraged their use at all times when social distancing isn't possible. At the outset of the pandemic, I held daily briefings to keep residents and businesses aware of our actions to control the spread. We continue to hold briefings three times per week. In an effort to aid New Jersey businesses that have been hit hard, we have made available millions in relief funding through grants and low interest loans and have instituted several programs to advise concerned business owners on ways to mitigate the worst effects of the pandemic. We also have responded to the need for personal protective equipment by developing a partnership with large suppliers that can be accessed at a discount by our state's businesses. Our programs are designed to keep our businesses afloat and safely operating as we work to contain this virus. At the same time, we have taken executive action to protect our workforce, creating common sense standards for worker health and safety during the pandemic and standing up an enforcement regime and training opportunities to assist employers with compliance.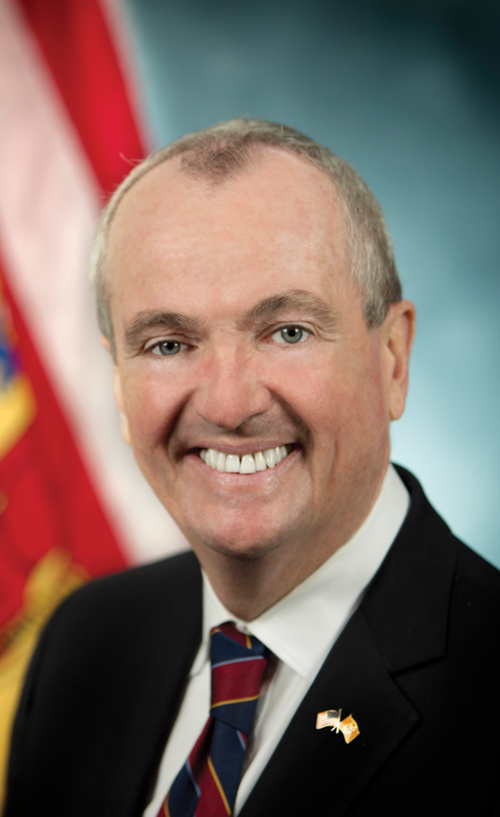 "New Jersey is currently in the process of revising our tax incentive offerings to better align State programs with our goal of building a stronger economy that works for all of New Jersey."
---
We worked hard to produce a state budget that does not make draconian cuts. Since the start of the pandemic we have operated under the notion that we cannot cut our way out of the economic crisis in which we find ourselves. Importantly, we have worked to ensure that communities experiencing disproportionate levels of harm due to the pandemic, including communities of color and low-income communities, are foremost in our efforts, and that we emerge from this pandemic a stronger, fairer and more resilient state.
What industries were hit the hardest in your state? 
GOVERNOR MURPHY: More than 755,000 New Jerseyans lost jobs during the initial shutdown to combat the COVID-19 pandemic. As of September, the state had recovered approximately 56% of those lost jobs. In terms of industry sectors, the hardest hit were: Leisure and Hospitality (restaurants, hotels, casinos, etc.), Retail Trade, and Healthcare and Social Assistance (Dr's. offices, dentist's offices, outpatient care centers, physical therapists, etc.).
What does the New Jersey roadmap for economic recovery look like?
GOVERNOR MURPHY: New Jersey is committed to achieving a sustainable, equitable recovery that not only restores the economy back to pre-COVID-19 vibrancy, but also advances us toward our goal of building a stronger, fairer, and more resilient New Jersey. To achieve this goal, we are complementing our broadly available COVID-19 relief programs with targeted efforts focused on communities and businesses that have historically faced barriers to success during the best of times: small businesses, minority- and woman-owned companies, and businesses in under-resourced communities. We are also prioritizing businesses in industries that have been hit particularly hard by the pandemic, such as restaurants, personal care businesses, and performance venues. These efforts will help to ensure a robust and equitable economic recovery.
To date, the bulk of New Jersey's COVID-19 economic relief efforts have focused on providing direct cash assistance to individuals and businesses that have lost jobs or faced falling revenues as a result of the pandemic. Between grants, loans, rent relief, and other efforts, the State has provided crucial resources to tens of thousands of New Jersey residents. This helped to stabilize our economy during the most challenging stages of the pandemic and provided as strong a foundation as possible for ongoing, long-term economic recovery efforts.
Looking ahead, New Jersey's COVID-19 response will begin to shift toward helping businesses and individuals adjust to living, working, and doing business safely. We have already launched programs to help small business owners purchase reliable, high-quality personal protective equipment at an affordable price and technical assistance programs to help businesses that rely on in-person interactions implement the changes they need to keep their employees and customers safe. Going forward, we will continue to build on these efforts to ensure all businesses and New Jersey residents have the information, tools, and resources they need to work and live safely. This includes a robust and expanding suite of workforce development resources to help displaced workers get the training and support they need to find new opportunities post-COVID.
The COVID-19 pandemic has presented an unprecedented public health and economic tragedy for New Jersey and the nation. However, we believe that by providing timely, accessible resources for residents and supporting workers and business owners as they reopen safely, we can achieve a sustainable, equitable recovery that gets New Jersey back on track and positions us for long-term economic success.
How long do you think it will take for the New Jersey economy to fully recover?
GOVERNOR MURPHY: The COVID-19 pandemic is an unprecedented global crisis. As such, it is impossible, and even irresponsible, to attempt to provide timelines for recovery. Still, we are confident New Jersey will make a complete recovery. In fact, the recovery process has already begun.
New Jersey's economic foundations are sound. We are located at the heart of the Northeast Corridor close to multiple global economic hubs. We have the best public education system in the nation and are home to multiple leading research universities, which has helped produce one of the most highly educated and skilled workforces in the United States. We have a strong innovation ecosystem, and are welcoming cutting-edge, high-growth industries from offshore wind to esports. These fundamentals will remain important, and may even take on new significance, as we emerge from the COVID-19 pandemic.
In addition to these fundamental strengths, we are taking proactive steps to ensure a safe and speedy recovery. New Jersey had one of the worst COVID-19 outbreaks in the spring but was able to rapidly contain and control the virus through a proactive, coordinated public health response. We now have a much better understanding of how to prevent the spread of the virus and the State is taking steps to support business reopening and residents returning to work, including creating a jobs portal to connect workers to available jobs, providing grants to help businesses purchase personal protective equipment, and making direct financial support available for businesses that have been hit the hardest by the pandemic.
Together, these efforts have helped New Jersey's economy remain stable throughout the crisis and have put us on track to a safe and efficient recovery that results in strong and equitable long-term growth.
How have you modified your incentive programs in recent years to adjust to the times and changing landscape of corporate site selection?
GOVERNOR MURPHY: New Jersey is currently in the process of revising our tax incentive offerings to better align State programs with our goal of building a stronger economy that works for all of New Jersey. The proposed new incentive programs include a number of important reforms including an increased focus on targeted industries, prioritizing new job creation rather than retained jobs, lower per-job credit amounts with bonuses that more closely align with the State's economic goals, encouraging job creation and investment in urban centers and other distressed communities, placing limits on the transfer of credits to ensure job-creating companies reap the primary benefits of taxpayers' investments, rewarding companies that invest in employee skill development and training, and incentivizing investment in revitalizing the historic buildings that are the heart of New Jersey's vibrant communities. Our proposed Innovation Evergreen Fund is a bold new idea that will connect New Jersey startups with the funding they need to grow and foster a vibrant innovation ecosystem while generating new revenues for the State. These changes will ensure a robust incentive program that addresses businesses' needs while ensuring New Jersey residents share in the benefits of economic growth and development. We are working towards getting a deal in place by the end of 2020.
There is obviously a lot of competition for companies between New York and New Jersey. How are you addressing that situation now?
GOVERNOR MURPHY: New Jersey views New York and all our neighbor states as partners in our work to build a stronger, fairer economy that better serves businesses and residents. While every business's decision-making process is unique, New Jersey provides a variety of benefits for businesses and workers that make it an attractive destination for companies looking to launch, relocate, or expand.
 At the most basic level, New Jersey's location at the heart of the Northeast Corridor provides unparalleled proximity and connectivity to one of the world's largest economic hubs. New Jersey complements this advantage with unparalleled infrastructure for businesses, including a robust network of highways, ports, and airports as well leading high-speed internet connectivity across the state.
New Jersey is also home to the top-ranked public education system in the nation as well as numerous leading colleges and research universities. This has not only helped New Jersey develop one of the most diverse and highly-educated workforces in the United States, it also helps companies that locate in New Jersey attract top talent who want to ensure their children have access to good schools and communities that reflect a diverse and interconnected world.
All these factors have contributed to New Jersey's thriving economy, which includes leaders in the fastest-growing industries of tomorrow, from offshore wind to esports. New Jersey is proud to host a robust and growing innovation economy, and the State is committed to supporting new ideas. One recent example of this leadership is the NJ Wind Port, which will establish New Jersey as a hub of the rapidly expanding global offshore wind industry.
Together these many advantages make New Jersey a highly attractive destination for businesses of all sizes across all industries. As we emerge from the COVID-19 pandemic, these strong economic foundations will ensure a rapid and robust recovery, which will make the Garden State even more attractive to companies considering a move or expansion.
Mass transit ridership has gone way down since the advent of the pandemic. Do you foresee New Jersey making any significant changes to its mass transit programs in the future?
GOVERNOR MURPHY: During my first week in office I signed an executive order directing an audit of NJ Transit to begin to understand where the opportunities were to transform the agency. Since that time, we have taken big steps to turnaround the agency, including the release of the agency's first ever 10-Year Strategic Plan and Five-Year Capital Plan. Of course, like many agencies during this period, they've been hit hard. During the entire COVID-19 pandemic, trains and buses were in operation to transport frontline workers. NJ Transit has taken extraordinary steps to mitigate the spread of COVID-19. Over the last nine months, NJ Transit has lost 13 of their own to COVID-19.
All of this is important to share, because despite the human and operational impacts of the pandemic, there remains a workforce of nearly 12,000 who rise every day to keep New Jersey moving. Ridership declined sharply since March and thankfully, federal resources have provided a critical, though temporary, funding bridge to offset losses and allowed us to meet the pandemic head on. Commuters still need to get to work, or get home, or see their families and for too many New Jerseyans mass transit is the only way to get there. In the immediate future, I do not see significant changes coming for NJ Transit. As we meet the challenges of COVID-19 — and if everyone does their part — we will regain our collective health and have NJ Transit as a critical service throughout and after we've beaten back this virus.
What is the main message that you would like to communicate to corporate executives, and their talented employees, these days about New Jersey?
GOVERNOR MURPHY: I would tell them New Jersey has your back and adults are in charge. New Jersey has a tremendous amount to offer as a business location including the most educated and talented workforce in the nation and an unparalleled location.
Home to the United States' second-busiest shipping port, bookended by four international airports, next door to the world's greatest capital market in New York City, and serviced by all means of transportation infrastructure – our location is second-to-none.
We also are home to the top-ranked public education system in the entire United States. We attract students from all over the world to study at some of the world's best institutions of higher education, more than 60 colleges and universities in all, a list headed by globally renowned Princeton University and Rutgers University.
And then, of course, we have our people. Strong, smart, creative, and diverse people. New Jersey is home to one of the nation's most highly skilled and best-educated workforces. And, notably, we are home to the highest concentration of doctorate and technical professionals anywhere in the world.
In addition, we have a long-established leadership as the home of innovation. We were the home of Thomas Edison, the inventor of the light bulb, motion pictures, and much more. We are the home of the historic Bell Labs, where nine Nobel laureates, three Turing Prize winners, and thousands of researchers invented or perfected many innovations that powered our modern world, including the transistor. And, we have been the historic home to many of the world's leading pharmaceutical and life-sciences companies, giving us the nickname of the "medicine chest to the world."
Innovation runs deep throughout our state's DNA.
And last but by no means least, we have our quality of life. New Jersey is a fantastic place to raise a family. There are few places that can lay claim to all that New Jersey has to offer. Just look at the fierce loyalty our state inspires among its residents and you'll be convinced.