Large industrial power customers in Oregon are reducing their carbon footprint, helping the environment and saving money by taking advantage of innovative programs offered by Portland General Electric.
Case in point is PGE's Green Future Impact program. In December, the Oregon Public Utility Commission approved a request by QTS Data Centers and PGE to expand the electric utility's Green Future Impact tariff to meet QTS' client, Facebook's, growing need for carbon free power.
PGE's Green Future Impact program enables industrial customers to source up to 100% of their electricity from a new wind or solar facility in Oregon made possible by their participation. QTS expects its Hillsboro data center campus to require 150 megawatts of power on average. QTS is investing $1.2 billion into the 88-acre campus.
PGE offers a variety of green energy and energy-saving programs to all its business customers, such as the Energy Partner program, which pays the customer to reduce or shift usage when regional energy is in high demand and the user is able to cut back; energy efficiency incentives from the Energy Trust of Oregon; dispatchable standby generation; Energy Tracker that helps track and save energy at no cost; Fleet Partner, a robust cost sharing program by PGE to help cover charging station installation expense; and Energy Expert that provides in-depth analysis, notifications, easy access to energy information and 15-minute interval data. 
PGE can offer these benefits because it is a $7 billion company with more than 134 years of providing utility service to Oregonians. The firm is a Fortune 1000 company based in Portland. It distributes electricity to customers in Multnomah, Clackamas, Marion, Yamhill, Washington and Polk counties. Its service territory encompasses 44% of the residents of Oregon.
The company's motto — "An Oregon Kind of Energy" — reflects the firm's commitment to provide clean, renewable energy to citizens and companies throughout the state and remain on track to attain its goal of a carbon-free output by 2040.
PGE has had a business development team for over 25 years and it's currently seeing an uptick in food processing, manufacturing, tech/data, hydrogen production, battery manufacturing, data centers, and EV manufacturing.
In a recent talk with Site Selection magazine, PGE CEO Maria Pope said, "Oregon's clean energy goals enhance businesses' opportunities to lead their customers globally. It gives everyone here a competitive advantage. Customers want to do business with people making a difference."
Bill Cory, vice president of regional sales for PGE customer Flexential, says that "Hillsboro is among our multiple markets around the U.S., and it has been our most productive location."
---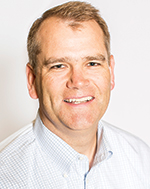 "Working with PGE has been fantastic. They are a very good partner. They understand the data center market."
— Bill Cory, Vice President, Flexential
---
Flexential is building a 250,000-sq.-ft., 36MW data center facility in Hillsboro. "We will probably do a 48MW facility next," says Cory. "Most of the new business now comes out of California. Customers want their data centers to be out of California for a variety of reasons."
One of the biggest reasons is cost of power. "It is substantially more expensive in the Bay Area than it is in Oregon," Cory notes. "Cost of power is a huge financial savings when you come to Oregon. Plus, there is no sales tax here which saves a Bay Area data center 10% when operating in Oregon."
Why Data Centers Choose Oregon
Other factors include the amount of fiber in Hillsboro. "The ability to work with subsea fiber optic cables coming to Oregon from Asia is huge," says Cory. "They are using Oregon as their jumping-off point for going to the rest of the U.S. This nexus of fiber makes this a good place to get connectivity. It is now one of the stronger fiber hubs in the West."
PGE Quick Facts
Oregon's largest energy provider
•
Serving 99.98% reliable power since 1889
•
Committed to deliver a carbon-free product by 2040
•
Serving 2.4 million people and 75% of commerce and industry in Oregon
•
Employs 2,900 people
•
No. 1 renewable program in the U.S. for over a decade
Source: PGE
Cory says his firm also likes the fact that it is in an enterprise zone. "That means we receive property tax abatement benefits here for up to 5 years,' says Cory, adding that "working with PGE has been fantastic. They are a very good partner. They understand the data center market. It tends to be more difficult to work with the local power provider in other markets. That is not the case here. It is always pleasant to work with PGE."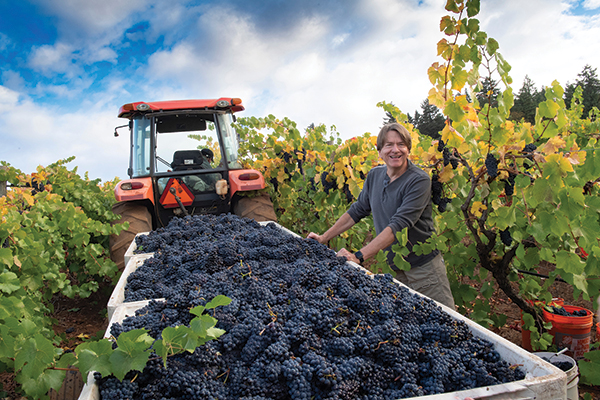 Willamette Valley Vineyards founder Jim Bernau in the Bernau Block during harvest at the Estate in the Salem Hills.
Photo by Andrea Johnson courtesy of Willamette Valley Vineyards
He especially likes the Dispatchable Standby Power Generation Program. "PGE will work with you so that in periods of peak power demand, they will help you. By working with us, they can get hundreds of additional megawatts of power."
Cory predicts that even more users will move from California to Oregon to take advantage of low-cost power and a more business-friendly government. "We are just north of California," he says. "I see these companies looking to move out of California. With more buildable land, we would get more looks from these companies. When they come here and build, that money goes to local contractors and electricians and other local trades."
Another person who understands the data center market is Eric Haskins, managing director of Jones Lang LaSalle Brokerage Inc. in Portland. "Hillsboro emerged as a target when the largest chip plant in the world came there," he says. "Over time, Intel and PGE have built up a tremendous system of electric power there. In addition,the Trans-Pacific fiber optic cable landing stations ended up in Hillsboro — and that is important for latency of data centers. Hillsboro became a target market because of proximity to those landing stations."
Haskins cites the low electric rates at PGE. "They are very pro-business and hands-on and responsive to client needs," he says of PGE. "The infrastructure is built up there. The power delivery system is also extremely reliable."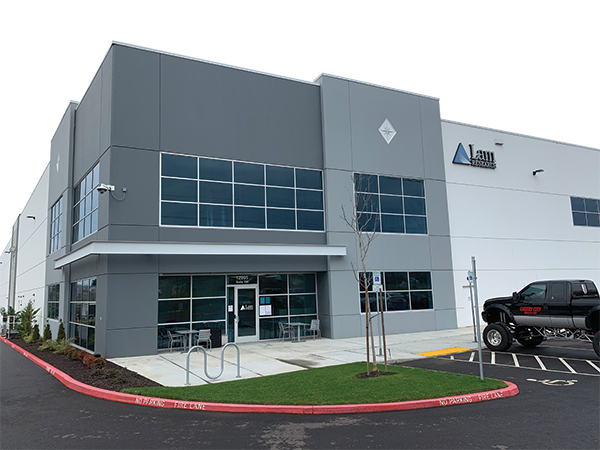 Lam Research just opened a 50,000-sq.-ft. factory in Sherwood, Oregon.
Photo courtesy Lam Research
As a result, a series of large users have expanded in the market: QTS, Flexential, Facebook, Digital Realty Trust, Stack, Raging Wire and others. The incentives have been a big reason so many data center operators choose the area, Haskins adds.
Bringing Big Business to Small Towns
"PGE has a fantastic green power program that all industries can take advantage of," says Haskins. "Their power source is mostly hydroelectric, wind and solar; and they are shutting down coal power plants. They are a great green solution."
He adds that the service provided by PGE is exceptional. "Every single one of our clients who has interacted with PGE just loves them," Haskins says. "Our clients are used to dealing with all kinds of power providers. If they were all that easy to work with, they say, their lives would be so much easier."
Haskins notes that when clients ask if they can secure the megawatts they need and how long with the project take, "PGE will return a fully detailed report back to our client in just days. Our clients' minds are blown; and that enables them to get projects done so much faster. When it comes to responsiveness to our clients' needs, PGE is all over it. They jump on the phone and answer all our questions. That is why developers love PGE." 
Bruce Coleman, economic development manager for the City of Sherwood, Oregon, concurs. PGE helped his town of 20,000 people land a major end-user.
"Lam Research is a semiconductor company," he says. "They went through a short process with the city. They were going into an existing building. Planning and building and engineering all worked together here in the city. It all happened on time. They just began manufacturing two weeks ago in their new 50,000-sq.-ft. facility. That comes to 250 to 300 jobs in two shifts. PGE was involved and supportive. They are one of the first calls I make when working on a project, and they respond very quickly. The whole process works very smoothly."
Coleman adds that he has learned a lot about Oregon since relocating to the state two years ago. "It is very different from the other places I have worked," he says. "Oregon is a much more affordable place to live than the Bay Area, and it has an extraordinary quality of life. It is easy to come here and connect with brokers and key suppliers. You can get to be known here quickly; and Sherwood is an amazing community. We may be a small city of just 20,000 people, but it is an exciting time to be here."
Erik Andersson, president of SEDCOR, the economic development group for the Willamette Valley, says that PGE has been indispensable to the valley's ability to land food processing plants, cold storage facilities, and other manufacturing and logistics operations. "PGE is great with quick turnaround time," he says. "That gives our clients a high degree of certainty when looking to expand in our region. Businesses need to be up and running within a certain time, and PGE's responsiveness makes that happen."
Andersson adds that "we get a lot of interest from the logistics and distribution-warehouse industries because we are on Interstate 5. We had a third Amazon facility announced in our area. We now have two in Salem and one in Woodburn. We have FedEx and UPS too.
We are also the center of wine country in Oregon, so we tend to get a lot of looks in the agriculture, food processing and ag equipment sectors. We have a very positive outlook for 2022." 
---
This investment profile was prepared under the auspices of Portland General Electric. On the web, go to https://portlandgeneral.com/new-businesses/contact-business-development