When your state has won the prestigious Site Selection Governor's Cup award four years in a row, what do you do for an encore?
Well, if you're Tracye McDaniel, President and CEO of the Texas Economic Development Corp., you raise the bar even higher.
In a comprehensive interview with Texas Wide Open for Business, McDaniel outlines the road map for success in Texas. As you'll see below, it's one with many twists and turns.
Texas claimed the Site Selection Governor's Cup trophy yet again by outperforming every other state last year in project activity. How did Texas accomplish this feat?
TRACYE MCDANIEL: 2015 was a good year for Texas with 702 projects — up over 20 projects from 2014. We have been able to tell the Texas business story. Last year was an incredibly exciting one for the state of Texas. In recent years, we saw tremendous growth, fueled by major investments from companies including Apple, Amazon, Facebook, Toyota, GRI Renewable Industries, Kubota and other industry leaders.
In 2015, Texas exports totaled $251 billion.
As a result, Texas ranked No.1 in the nation for foreign and domestic investment based on number of jobs in IBM's 2015 Global Location Trends Facts & Figures report.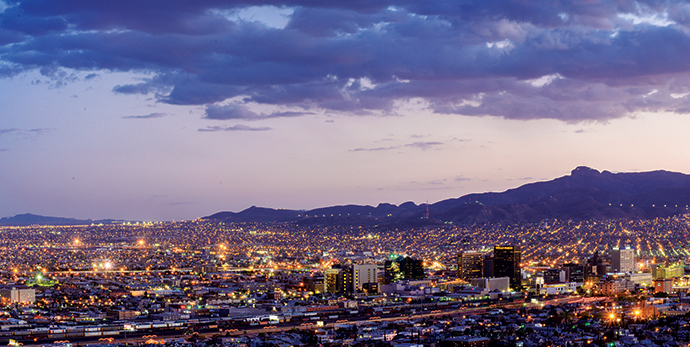 We also saw encouraging employment numbers in 2015. In December alone, employers added 26,500 private-sector jobs, continuing a three-month streak of increased job gains. In total, Texas added 166,900 jobs in 2015. This growth puts us in a unique position to continue to attract global leaders in diverse industries.
What site selection factors continue to make Texas so attractive to so many expanding companies and their workers?
MCDANIEL: It goes back to Texas being a state of prosperity. We have a business-friendly environment. Our Governor and our other leaders work tirelessly to make sure we have a great workforce, infrastructure, legal system and overall economic strength. We have done really well in some tough times. We have diversified our community. All of those things make us a tapestry.
Currently, Texas is home to headquarters of 54 Fortune 500 companies and has the second largest civilian workforce in America — 13 million industrious people. And with no corporate income tax and no individual income tax, Texas has one of the lowest tax burdens in the country. Texas' overall low tax burden and incentive programs have been among our greatest assets for attracting jobs and investment.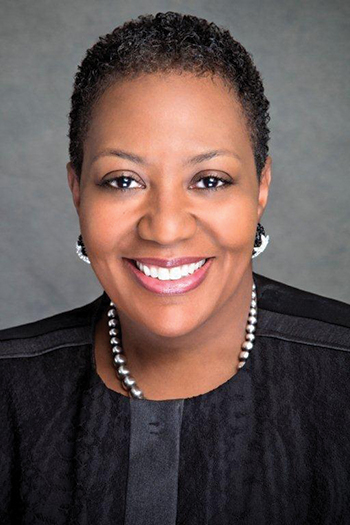 "Texas is home to headquarters of 54 Fortune 500 companies and has the second largest civilian workforce in America — 13 million industrious people."
Last year, Governor Abbott reauthorized $90 million into the Texas Enterprise Fund (TEF) — our most powerful job creator and "deal-closing" fund. Since its inception in 2004, the TEF has awarded over 100 grants totaling more than $500 million across a wide variety of industries and projects. We also cut the approval time on Enterprise Fund grants from 90 days to 30 days, ensuring Texas is able to quickly seize opportunities.
Texas has also maintained its position as the top exporter in the nation for the past 14 years. In 2015, Texas exported $251 billion in goods to destinations across the globe, with Mexico as its largest trading partner.
Finally, Texas' excellent infrastructure, strategic location in the center of the country, and abundance of available, affordable land serves as a major draw for companies looking to locate or expand their business — particularly manufacturing and distribution operations.
How has the slowdown in the oil sector impacted Texas, and how is your organization responding?
MCDANIEL: Texas has roots in diversifying its economy. It shifted and is still shifting from a resources-based economy to a skills-based economy. Advanced technology, aerospace, IT, computer technology, energy and biotech have allowed us to diversify throughout the state.
While Texas' energy sector continues to thrive despite global challenges, Texas is forming its economic development strategy to both attract and retain companies in new, growing industries — such as life sciences and biotechnology, aerospace and aviation and information and computer technology. And it's working; over the past year, Texas added jobs in 9 of its 11 major industries. More and more, we are demonstrating that our industry strength extends beyond oil and gas — attracting major companies like Apple, which plans to locate its second-largest global campus in Austin; Toyota, which will unveil new US headquarters near Dallas this year; and Amazon, which is building a major distribution facility in San Marcos.
Texas is No. 1 in exports for 14 years in a row.
In March, McKesson Corporation, the San Francisco-based healthcare giant, announced plans to expand operations in Dallas and open a new regional office in Irving, creating at least 975 new jobs and $157 million in capital investment.
For the project, we extended a Texas Enterprise Fund (TEF) grant offer of $9.75 million to McKesson — the largest TEF award offer made by Governor Abbott to-date. McKesson's expansion is proof, not only that Texas is capable of attracting big business in diverse industries, but that the state is committed to investing in job-creators that strengthen and diversify our economy beyond oil and gas. The expansion is also yet another example of California companies that are flocking to the Lone Star State. The San Francisco company joins LiveOps, Kubota Tractor, Facebook, Dropbox, Oracle, Google and Apple — all of which have relocated or expanded to Texas from California since 2014.
What are a few emerging industry sectors in Texas, and where are they clustered in your state?
MCDANIEL: Texas is growing when it comes to the biotech industry. It has become one of our major economic drivers — over 3,500 firms in this field now. In fields such as medical devices, medical analysis, etc., there are over 93,000 workers in the state now. In the spring of 2015, Texas ranked No. 3 nationally in the number of clinical trials underway — over 18,000.
We are No. 2 in employment in physical science nationally.
How is the biotech sector growing in Texas?
MCDANIEL: As Texas' economy continues to diversify, the biotechnology industry is becoming a major economic driver for the state. Texas' more than 3,500 firms involved in biotechnology-related manufacturing, scientific research and laboratory analysis employ more than 93,800 high-salary workers and continue to churn out innovations that keep Texas on the cutting edge of discovery.
The Texas Medical Center (TMC) in Houston — the world's largest medical center — is a significant source of innovation and growth for the industry. Last year, the TMC opened a brand-new Innovation Center and TMCx, an accelerator program that is the first step in the Texas Medical Center's long-term plans to become one of the premier life science commercialization clusters in the world.
AT&T and Johnson & Johnson became some of TMC's first partners in this venture when AT&T opened a digital health research center in early 2016 and Johnson & Johnson Innovation opened JLABS @TMC — a 34,000-sq.-ft. facility can accommodate up to 50 life science startups — in March.
Pearland is another emerging hotspot for the biotech and life sciences industry. In December 2015, Lonza, a leading pharmaceutical and biotech industry supplier, announced plans to build a large facility for viral and immunotherapy development and manufacturing in Pearland's Lower Kirby District. Lonza was the latest in a string of medical and life science employers to choose to locate in Pearland, following on the heels of Cardiovascular Systems, Inc., Merit Medical Systems, Base Pair Biotechnologies and Kelsey-Seybold.
What are some creative things that you and your team are doing to market and promote your state as an attractive business destination?
MCDANIEL: We continue to look at how we are going to be creative in lead generation. We are pushing the word out about Texas as a premier business location. We are doing recruitment missions in New York, California and international locations. We were in Mexico and Switzerland, and we are looking at Japan and London.
We have been the No. 1 exporter state for 14 years in a row. We are doing cooperative programs and digital platforms for delivering our message — using social media and measuring our accountability. We want to spread the word in as many avenues as possible. Our targets are site selectors and corporate executives.
Our Governor worked last year to connect directly to site consultants and executives through conference calls and other messages. We are being proactive in non-traditional outreaches. For example, with corporate CFOs and tax professionals, we went directly to them to tell them about the tax advantages of locating in Texas.
Our unique marketing approach continues to boost the state's economic development initiative and create global awareness of Texas' business-friendly climate. Through trade and industry events, business recruitment missions, signature events, advertising, and public relations, as well as an interactive web presence, TexasOne members share a simple message: "Texas is wide open for business."
Together with our supporters, we will also execute a variety of special networking opportunities and marketing campaigns in conjunction with major Texas events, including the NCAA Sweet 16 Division 1 Basketball Tournament and Formula One.
Recently, Governor Abbott and TexasOne hosted some of the nation's top tech CEOs and other key influencers for a private "Tech Meetup – Texas Style" reception at the Governor's Mansion to take advantage of the influential audience in the area for the 2016 SXSW Interactive Festival.
Once again, in order to engage with key players in our target industries, we will establish a robust presence at trade shows and industry events including the Site Selectors Guild Annual Conference — which we did in February — the Wal-Mart U.S. Manufacturing Summit, the Institute for Professionals in Taxation (IPT) Annual Conference, and SelectUSA — Foreign Direct Investment Summit. We're also planning to attend BIO International in San Francisco.
Because site selectors play such an important role in affecting business location decisions, it's important that our tactics include engaging with them in a meaningful way.
Last year, as part of our business retention and expansion efforts, TexasOne launched the Operation Expansion Luncheon series, a program designed to show recognition and appreciation to those companies and their leaders who have invested in their business operations in our state and to explore opportunities for expansion.
In January, we held our first Operation Expansion Luncheon of 2016 in El Paso — a highly successful event sponsored by the Borderplex Alliance. This year, we will continue the program in Dallas, Brownsville and Austin.